Greg Moose DeMoustes | pickleball | popular | sport
Pickle Talk With Moose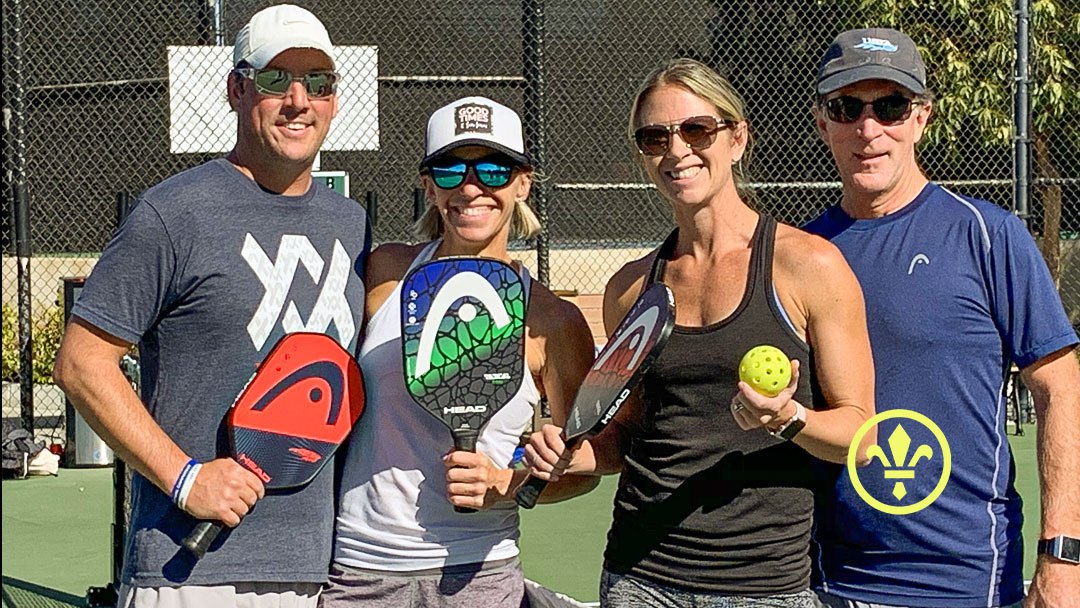 By Greg "Moose" DeMoustes - Tennis & Pickleball Manager
We are so thrilled how Pickleball has grown at The Paseo Club. With more than 178 members currently participating and an expected continued growth with new members, Pickleball is becoming a front runner of amenities we offer at Paseo. Games themselves are quick—taking only about 10 to 15 minutes to play –which means it doesn't require as much of a time commitment as other leisure activities. This also makes it easier for people who aren't in great shape or who are recovering from injuries. You do not need to be a current tennis player in order to enjoy and excel at Pickleball!
Who can play?
Anyone, kids, teens and adults.
What programs are offered and when?
We currently offer Teen Pickleball Night every Friday night from 6:00pm-7:30pm $10.00. We also offer Men's and Women's Leagues weekly. Men's Leagues are offered on Monday Nights 6:00pm-9:00pm. Women's Leagues are offering on Tuesdays from 6:00pm-9:00pm. On Wednesday, we offer open play by reserving a court. Singles play is 60 minutes, doubles play in 90 minutes. Thursdays we offer Mixed League as well as drop in from 6:00pm-9:00pm. We also offer a Platinum Pickleball class on Tuesday, Wednesday & Thursday at 9:00am with our Pickleball Pro Frank Nadasdy. This class is offered to non-platinum members for $10.00 per session. To find out more about upgrading your membership to include Platinum, please contact membership. We also offer private lessons, so you can train to be your very best with our pro staff! Email frank@thepaseoclub.com to schedule your time on the courts!
How do I get more information to join the fastest growing game in North America?
You can reach out to our Tennis & Pickleball Manager to set up a free 30-minute introduction. Moose@thepaseoclub.com or call 661-257-1121.
Do I need to be a Tennis Member to participate?
No, as long are you are an active tennis or health member, you can join the Pickleball programs offered.
Does the club provide a paddle or do I need to purchase my own?
Our on-site pro shop, First Serve, allows you to demo a paddle and they also carry our sponsored paddle (HEAD/Penn) for our members to purchase. To contact First Serve for additional information call, 661-775-7730.
Can I invite non-members to come play as my guest?
Yes, we do allow non-members to come participate on a 7-day trial with a completed liability waiver. If you would like to bring a guest who has not experienced the club before, please reach out to membership and they can get your guest started.
As the Tennis & Pickleball Manager, It has been a true pleasure to introduce our members to the fastest growing sports in North America. If you have not participated yet, I would love to invite you to see what Pickleball is all about.