Pool Fence Installation UPDATE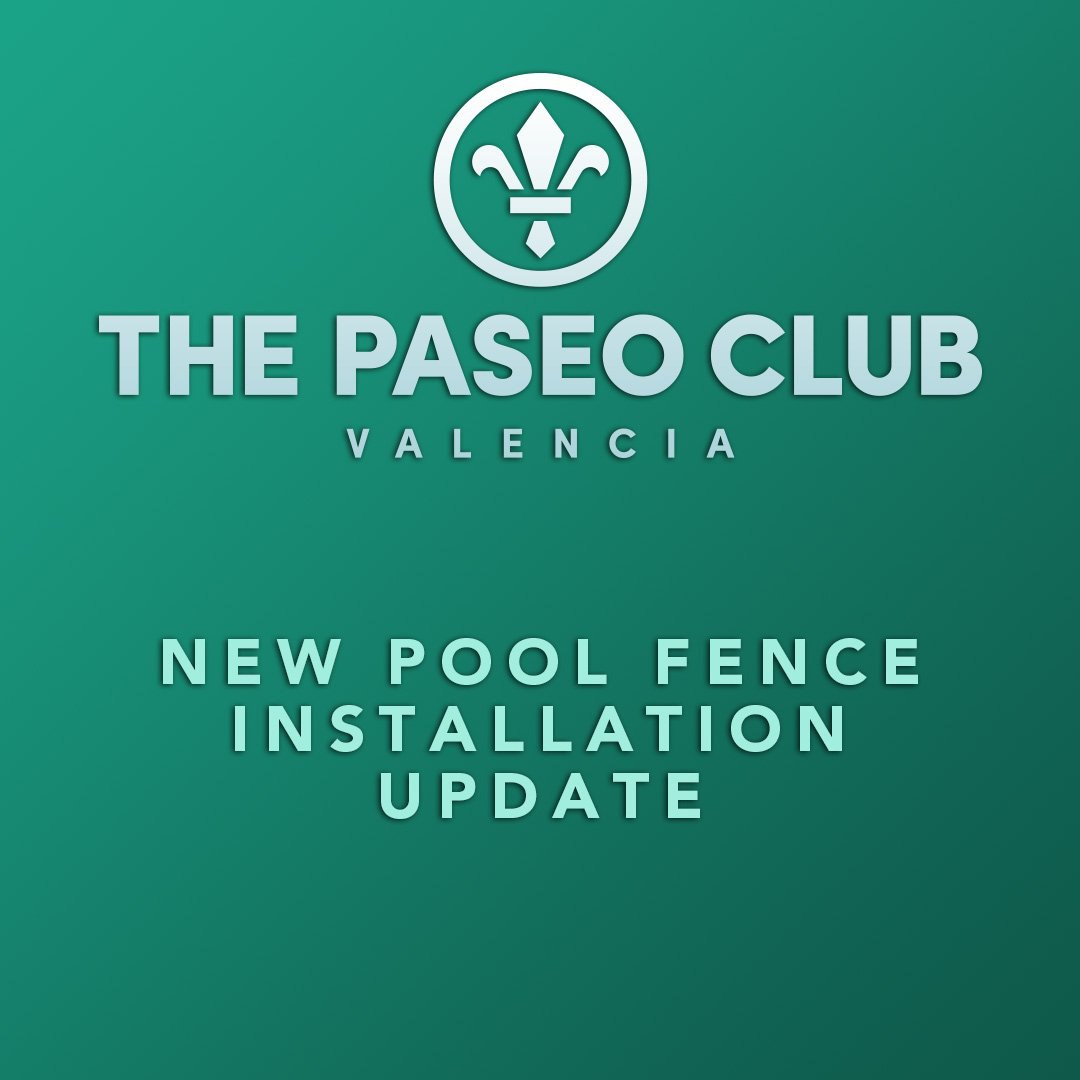 Dear Paseo Club Members:
Please be advised that we will begin installing the new pool fence tomorrow Sunday August 25th at 5:00AM. Since the installation of panels in front of the Cafe will occur first, it will not open until 11:00AM.
Thank you for your understanding and patience as we make these necessary changes.