santa clarita | activities | family
26 Best family activities in the Santa Clarita Valley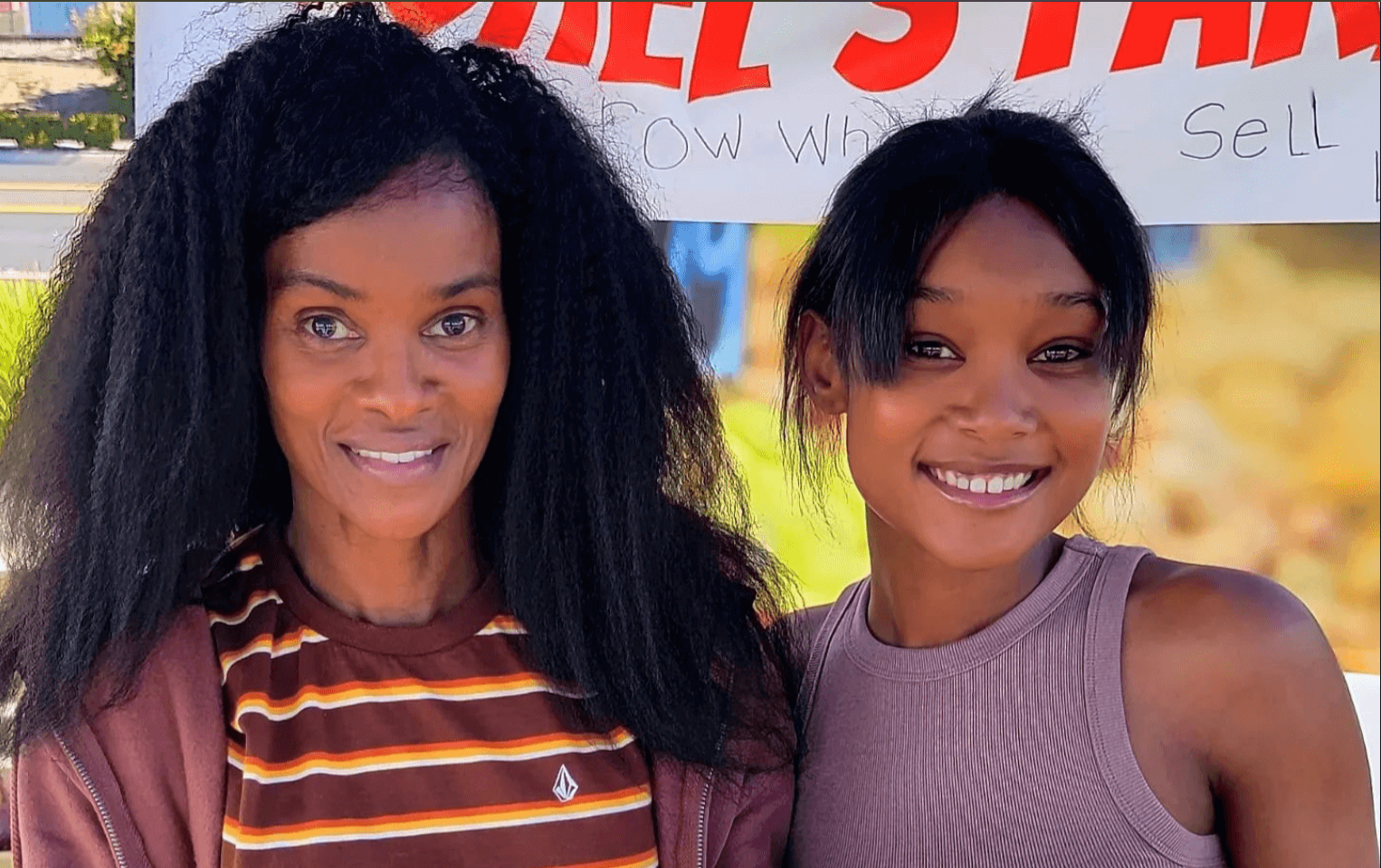 During the week, adults are busy with work, appointments, and chores. Kids fill their days with school, sports, and extracurricular activities. Monday through Friday is so jam-packed that parents and their children are more like strangers passing in the night than a family unit.
Weekends are important times to reconnect. Family time is beneficial for both children and parents. It helps to facilitate emotional bonds, enhance communication, and improves mental health.
The Paseo Club is a social club in Santa Clarita with classes and activities for people of all ages. Whether it is fitness classes for teens or adults, Kids Club for childcare, or a family swim in the pool, the Paseo Club has something fun for everyone.
Santa Clarita is full of activities for families with children of all ages. We want to share our favorite places to play, create, and explore.
In this article, we will tell you about the different places to have family time together. We include all types of activities — free, outdoor, indoor, artistic, cultural, entertaining, and more.
Read on and find some great places for you and your family to spend time together in the SCV.
Free family activities in the Santa Clarita Valley
Having an awesome time with your kids does not need to cost money. There are many ways to explore your community, play, and enjoy each other's company. Below is a compilation of free activities that you can do in the Santa Clarita Valley.
1. City Parks
The SCV has 35 parks of different sizes and features for kids of all ages.
Smaller parks with playgrounds are great for the little ones who want to run, climb, and dig in the sandbox.
Larger parks offer more choices — tennis and basketball courts and fields for soccer and flag football. Here is a sampling of just a few of the parks in Santa Clarita:
Golden Valley Park

has a playground, a large grassy area for a game of tag, and best of all — there is a dog park. So pack your puppy on your next family outing to Golden Valley Park.

Plum Canyon Park

has a playground, basketball courts, a baseball field, and workout equipment. Practice taking shots, playing catch, or tag.

Bouquet Canyon Park

is nestled in a quiet residential community. There is a grassy, hilly area for running and picnics, a sandbox with playground equipment, bathrooms, tennis courts, a baseball diamond, and basketball courts with standard and shorter hoops. This park is a spot for kids of all ages.

Vista Canyon Park

is one of the parks in the SCV with the most amenities. You can play pickleball, tennis, or basketball here. There is a shaded playground and attractive picnic areas.
Suggested Activity: Invent an obstacle course that goes throughout the park. Climb, roll, hop, and jump to get your heart going. Make the course longer and more complex for the older kids, more simple for the youngsters. Afterward, enjoy a picnic made up of healthy lunch foods such as fruit, sliced vegetables, chicken salad, and rice crackers.
2. Skate Parks
The City of Santa Clarita has a well-maintained skate park for skaters of all levels. It is open from 8 am - 8:30 pm every day.
If you still skate, then grab your board and join your kid. If your skating days are over (or if they never happened), use this time to watch your kid as they show off their new moves.
Suggested Activity: Record your child skating and later go home and experiment with making a custom video.
3. Public Library
Libraries in the Santa Clarita Valley may not be the destination you think of for family fun, but they offer a quiet, old-fashioned ambiance that ends up being an antidote to the busyness of the week.
Take time at your local library to introduce your child to storybooks from your childhood. Snuggle up and read one (or several) together.
The Santa Clarita libraries have great events for children and families.
Board Games

Seasonal crafting

Makerspace for teens and adults
These events are free, happen monthly, so you can build them into your routine, and are for multiple ages. A bonus is that these vents are an opportunity to meet other like-minded families.
Suggested Activity: Attend Family Flix on the fourth Friday of each month.
4. Tour Old Town Newhall
Sometimes looking at your home town through fresh eyes is all that it takes to have a great experience. Old Town Newhall is the oldest neighborhood in Santa Clarita and offers a lot of historic charm.
The activities to enjoy Old Town Newhall are practically endless. You can shop, eat out, grab a treat, go to the movies, visit a gallery or museum, or more. You can stay for a couple of hours or an entire day.
Suggested Activity: To keep your visit to Newhall free, download the Newhall Walking Tour app, and go on a journey through the historical sites and various film locations in Newhall.
Outdoor family activities in the Santa Clarita Valley
One of the greatest assets about living in the Santa Clarita Valley is the weather. Long warm springs and autumns, coupled with hot summers and mild winters, means that you can enjoy the outdoors most days of the year.
Getting outside is a great way to enjoy the beauty of Santa Clarita's surroundings, take time in nature, and decompress from your week.
5. Newhall Farmers Market
Santa Clarita's climate allows for crops of all types to be grown throughout the seasons, always providing residents of the SCV with fresh local produce.
Newhall hosts a farmers market that is open every Saturday from 8:30 am - 1 pm, year-round. This market is an excellent place to pick up vegetables, berries, citrus, olive oil, honey, bread, meat, and eggs. There is such a diverse set of offerings you hardly need to go to the grocery store!
While at the farmers markets, kids can sample new foods, learn about what is in season, and prepare meals.
An important part of getting kids to eat healthily is to get them involved in the kitchen. By bringing your child to the farmer's market, they will become more interested in what they eat. It also teaches them the importance of supporting local farmers.
Suggested Activity: Purchase food at the farmer's market and then have a family cooking night using what you brought home.
Older kids can learn knife skills, how to make sauces and marinades, and how to use the oven safely. Younger kids can mix and stir. They can also cut soft items like bananas or mushrooms with a butter knife.
6. Family Hike
Spending time in nature lowers stress, boosts the mood, and is often the time that conversations flow best between parent and child. Here are a few trails to choose from:
Placerita Canyon Nature Center

is in a beautiful nature preserve full of oaks, sycamores, and willow trees. This center is a wonderful place to hike along the paths and learn about regional history and the natural environment.

East Canyon

is a 6.4-mile out-and-back trail near Newhall showcasing some of Santa Clarita's most lush vegetation. East Canyon is a moderately challenging route, taking an average of 3 hours and 13 minutes to complete. Make sure to pack water bottles and some snacks!

Ed Davis Park in Towsley Canyon

is one of the most popular hikes in the SCV. Depending on the ages of your children, you can choose five miles or a two-mile version. From the top of the trailhead, you can see views of the entire valley.
The climb to the top is challenging for any fitness level. So make sure your kids (and you!) are up for the workout. Be on the lookout for wildlife, including deer and birds.
Suggested Activity: Attend a family nature walk with guide Judy McClure at the Placerita Canyon Nature Center, held every Saturday from 11:00 am to 12:00 pm. Families are led on an easy, one-hour walk that explores the area's natural and cultural history.
7. Family Bike Ride
Santa Clarita is a bike-friendly community for all riders. Whether you bike in town, on the trails, or at the Trek Bike Park of Santa Clarita, there is always a way to have a great time on your bike.
If you want to ride the paseos with your family, some great options are:
The Placerita Loop

is 22 miles long and is of moderate difficulty. There is beautiful scenery. Bike part of the way out and back, or with older kids, you can bike the entire loop.

The Soledad Bike Trail to the Gate

is a good choice for younger riders. It is just short of eight miles long and is a level, easy ride.

The San Francisquito – Spunky – Bouquet

route starts in Santa Clarita and heads northeast toward Green Valley, circling Bouquet Reservoir. This trail is long (45 miles) with varying levels of difficulty, although it is considered moderate overall.
Suggested Activity: Turn your bike ride into a nature and art experience. Pack water, snacks, drawing supplies, and a couple of small notebooks, and ride one of the SCV's beautiful trails.
When you come to a good rest spot, pull out pencils and paper and practice drawing what you see. It can be the canyon and creek, a bird, or one of the oak trees along the way. This is a great way to slow down and enjoy the magic of nature together.
8. Trail Ride with Horses
Santa Clarita Valley Equestrian Center offers trail rides to people of all ages and experience levels. Trail guides are there to teach you about horses, riding, and the landscape around you.
Rides must be reserved at least 48 hours in advance and cost $40 per person per hour.
9. Vasquez Rocks
Vasquez Rocks Natural Area and Nature Center is an incredible natural resource for checking out sandstone rock formations, a seasonal stream, and 932 acres of natural terrain.
Vasquez Rocks is a destination for hiking, picnicking, and for horseback riding. The park offers events for families throughout the year. Every Saturday at 10 am and 12 pm, there is a presentation by a park ranger.
Suggested Activity: Since Vasquez is so vast, extend your visit to the park by staying overnight, camping under the stars — or under the roof of your tent. Enjoy hikes, cookouts, and telling stories by the campfire.
10. Santa Clarita Aquatic Center
Although this is not a nature spot, The Santa Clarita Aquatic Center is a delightful place for active family time. The center has three pools and a water slide. Getting there is easy, and there is ample parking. The bathroom and surrounding areas are well-maintained.
The city also operates the Newhall Pool, so there are multiple choices for your swimming pleasure.
You can buy tickets as needed for entry or buy them in packs at discounted prices.
Suggested Activity: There is nothing like the time-honored classic of Marco Polo. Get a game going with your kid(s) and see if fellow swimmers want to play. Older kids may like the challenge of racing their parents. See who can swim the farthest underwater!
Artistic family activities in the Santa Clarita Valley
Being creative with your child can be a great way to bond. Learning a new artistic medium is both challenging and fun and shows that mom and dad don't know everything!
11. Color Me Mine
Color Me Mine is a ceramic studio where you can choose a piece of pottery to glaze yourself. The studio staff provides the supplies (and guidance) and fires them for you within a week. Kids of all ages can enjoy designing a plate, a mug, or any other ceramic pieces available.
The cost is $10 per person, plus the price of the ceramic piece. Pieces range from $14 to $42 each.
12. Painting with a Twist
Painting with a Twist offers drop-in classes daily. You can learn to paint a picture or make scented soy candles.
13. Drawn2Art
Drawn2Art brings a step-by-step method to teach people of all ages to create art successfully. Learn how to draw using pencils, charcoal, and pastels. They also teach painting using acrylics, oils, and watercolors.
They do not offer family classes, but there are teen and adult classes.
14. Picasso's Playmates
Picasso's Playmates offers Teen and Adult and Parent Participation fine art classes. The instructor teaches both drawing and painting to students in easy-to-understand lessons.
Suggested Activity: Register for a four-class series of art classes and draw and paint alongside your child. Hang the pieces up in your home so you can showcase your work and progress.
Cultural and Educational family activities in the Santa Clarita Valley
Exposing your children (and yourself) to the culture, history, and landscape of the Santa Clarita Valley is a way to expand their horizons. These experiences help deepen their knowledge of the community, deepening ties to the SCV.
15. Canyon Theatre Guild
If you are not creating art, attend an art event such as a play. The Canyon Theater Guild has been putting on plays for fifty years. Many of the performances are for kids, and some are musicals for the music lovers in the family.
Matinees are at 2 pm, and tickets are $25-50.
16. Melody Ranch Museum
Melody Ranch Motion Pictures Studio Museum in Newhall showcases an extensive collection of memorabilia from nine decades of movies. The museum spans over 22 acres, and some items are tanks, military, and gangster-themed settings.
Patrons can check out the momentos from the Dukes of Hazzard, M*A*S*H, Indiana Jones - The Raiders of the Lost Art, and The Incredible Hulk.
17. Heritage Junction
If you have any history buffs in your home, then head over to Heritage Junction. The Santa Clarita Historical Society runs Heritage Junction. In 1980 they acquired the Saugus Train Station (currently under repairs), nine structures in all.
Tours of the site are offered Tuesday-Sunday from 8 am - 5 pm for outdoor viewing of the historic buildings, locomotive, caboose, and railroad signal equipment.
18. Rancho Camulos Museum
Rancho Camulos Museum is just 20 minutes from Santa Clarita. It is one of the oldest homesteads in California. The museum is situated on 40 acres within an 1800-acre working ranch. It is a National Historic Landmark.
Tours are available on Sundays at 1, 2, and 3:00 pm. Pack a picnic and enjoy a journey into the past.
19. Santa Clarita Public Art Tour
Santa Clarita Public Art Tour was developed by the city of Santa Clarita to take people on an art tour of their community. You can see sculptures, murals, sidewalk poetry, and all other public art displays for free.
You can take the tour online or download the app onto your smartphone. The tour tells you where to find the piece, who the creator is, the materials used in its construction, and a description.
Suggested activity: Create a family poem. Choose a theme and then take turns adding a line to the poem until it is complete. Frame it and hang it on the wall to enjoy.
Entertaining activities for families in the Santa Clarita Valley
One of the perks of living in the SCV is the diversity of options. You can have a quiet stroll through Old Town Newhall or a wild adventure at an amusement park. Sometimes you want some excitement and these entertaining activities are just the thing!
20. Six Flags Magic Mountain
Six Flags Magic Mountain is a famous amusement park in the area. Bring your inner child and ride the roller coasters and carousel, and drive the bumper cars.
21. MB2 Entertainment Center
Have a blast at MB2 Entertainment Center throwing axes at targets, playing laser tag, or driving the go-karts. This is a fun place to go on days when it is too hot or too cool to be outdoors.
22. Scooter's Jungle
Scooter's Jungle has family fun events with paid entry giving you 2 ½ hours of playtime in two of the arenas. House-made pizza is also available upon request.
23. The Gentle Barn
The Gentle Barn is an animal sanctuary that cares for abandoned, injured, or neglected farm animals. They offer tours on Sundays in 1 ½ hour increments. Private tours are also available.
Suggested Activity: If you want to experience the therapeutic touch of animals, sign up for Cow Hug Therapy and snuggle with your favorite bovine.
Day trips for families in the Santa Clarita Valley
Santa Clarita is replete with resources for arts, culture, and outdoor activities. But sometimes leaving home to explore the areas nearby can be a way to bring novelty and excitement into your life.
Below are a few of the top spots just a short distance away.
24. Castaic Lake State Recreation Area
Castaic Lake State Recreation Area is just a short drive from Santa Clarita north of I-5. There are two lakes. The upper lake is used for boating and the lower lake is for non-motorized play — kayaking, swimming, float tubes, fishing, picnicking, and barbecuing.
The recreational area covers over 12,000 acres and has trails for hiking and horseback riding and sites for tent camping.
It is staffed with restrooms and is open year-round.
Suggested Activity: Make a weekend at the Castaic Lake Rec Area and take in the sights and sounds of this beautiful region. Hike, bike, fish, and in the summer — go for a dip! Camp out and cook your meals over the fire.
25. Antelope Valley Indian Museum
Antelope Valley Indian Museum is a museum to learn about the Native American tribes of the Great Basin, California, and the Southwest. It houses over 8,000 objects representing 120 American indigenous cultures.
The museum is based in Lancaster and is a part of the California State Parks and Recreation. They host events throughout the year including dances and traditional singing, hikes through ancient village sites, and "Holidays on the Homestead."
26. The Cat House
Just an hour northeast of the SCV is The Cat House. The Cat House is a feline conservation center that has been in existence for 45 years. They care for over 60 different types of felines. Tours must be scheduled in advance and last for 60-90 minutes.
Building family time into your schedule
No one will fault you for not making family time a regular part of your weekly routine. It can be overwhelming to keep up with life's demands. But when we pause to think about what are the most important priorities in life, family is always at the top of the list.
This article is to help you find simple, affordable, exciting, and adventurous ways you can enjoy spending time with your family in your Santa Clarita community — because sometimes we need a little prompting.
The Paseo Club is a club for people who value health, fitness, and community. We offer over 60 fitness classes per week, plus pickleball and tennis games, and a junior Olympic pool for swimming.
When members aren't working out, they enjoy a meal at the cafe, a massage or facial at the spa, or a visit with friends and family at one of our many social events.
If you are interested in getting fit in a fun and supportive atmosphere, then the Paseo Club may be your place. Schedule a tour today to check out all of the facilities.
If you are interested in learning more about our programs for kids, read these three articles.