What's Included in a Paseo Club Membership?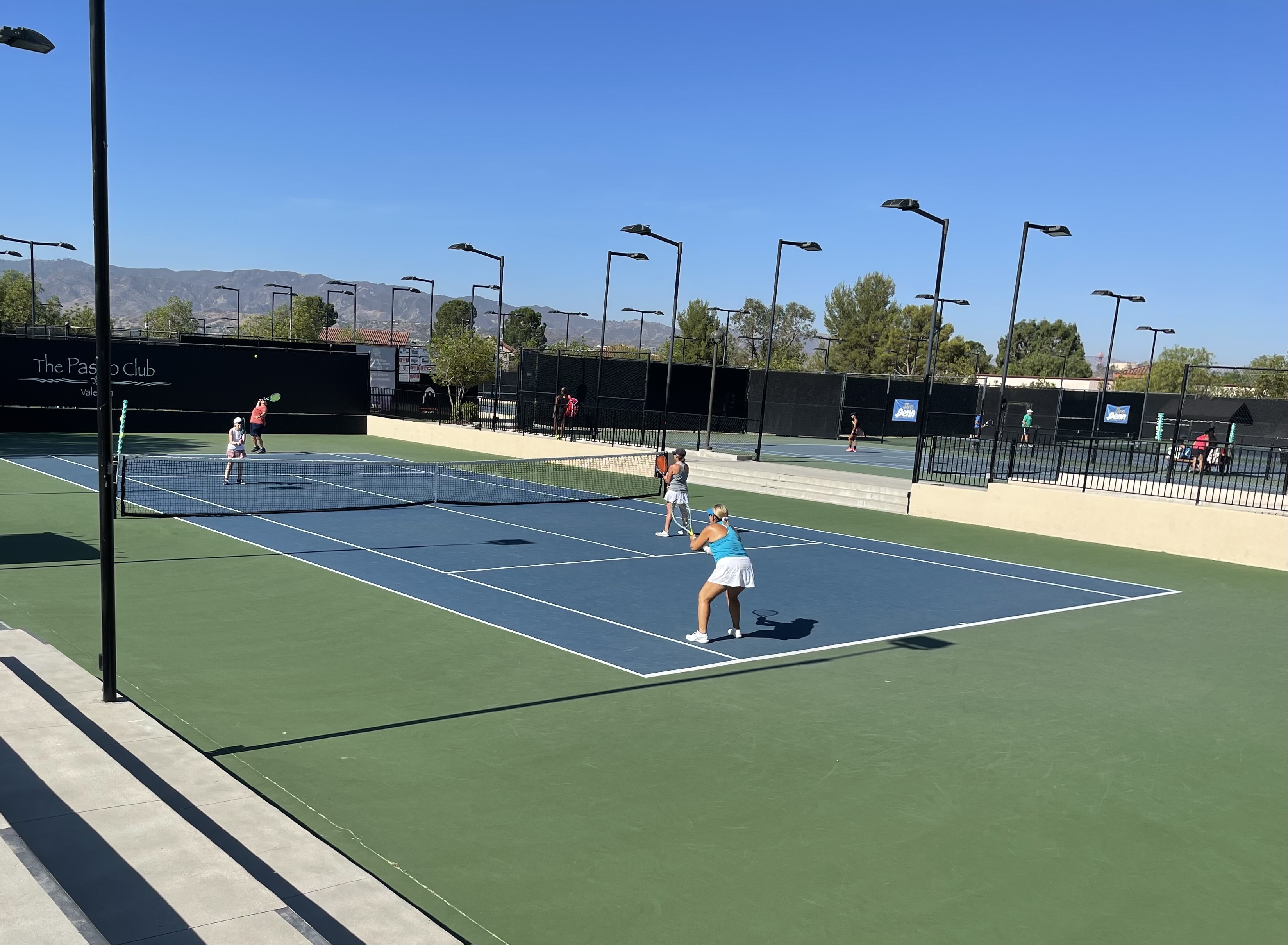 I think everyone has asked the following questions at some point when making a commitment purchase: What is really included? Are there additional fees not listed in the fine print? Am I getting myself into something I can't get out of?
We've all felt nickel-and-dimed to death, too. So, we all carry around some sort of buyer PTS.
If you're thinking about joining the Paseo Club, you might be asking these questions about a potential membership. To help relieve that buyer's hesitation, we want to break down what is truly included in your membership.
No secrets here--we can give you the true 411 on the Paseo Club.
Or, maybe you're already a member, but you're wondering if there are some fun benefits in your membership that you don't even know about!
We offer two membership types to keep things simple: a Fitness Membership and a Court Membership.
The Fitness Membership is our base package, while the Court Membership is the next level up. The Court Membership includes everything the Fitness Membership offers, but with more added benefits.
So, let's talk about what is included with your monthly dues with both membership types:
Fitness Center
First, members get unlimited access to our beautiful fitness facility. The Paseo Club has an amazing three-story fitness center with over 10,000 square feet of space to exercise.
There's an additional outdoor space for heavy lifting, and TRX in the Tribe Room. We have weights, machines, and cardio equipment. Our variety of spaces and gear allows users to target any and every muscle group.
While you're working out, you also have access to our locker rooms. So, if you're coming in before work or stopping by after a day out, you have a safe place to store your belongings.
After a workout, head down to the spa. Enjoy the warm sauna, or treat yourself to a facial or massage.
Group Exercise Classes
Over 70 weekly group exercise classes are included in your membership for no additional cost.
In our humble opinion, these are some of the most encouraging group exercise programs in the valley. We have small group classes and larger group classes, as well as indoor and outdoor class options.
There's a ton of different class options taught by seasoned instructors. Cycle, kickboxing, cardio, and yoga are just some of our favorite class options here to mix fitness and fun.
For many members, group exercise is a HUGE incentive.
The Pool
Another wonderful amenity at the Paseo Club is the swimming pool. Our beautiful Junior-Olympic sized is perfect for both exercise or relaxation.
We have lanes reserved for lap swimming, giving you the opportunity to perfect your technique, learn new strokes, and improve your strength and speed.
We also offer Liquid Cardio six days a week, one of our most popular group exercise class options. Get your workout in while you enjoy the cool, blue water. It's a win-win!
The pool is also open all year long for recreational use, so you can jump in the water with friends and family or take a moment to relax on your own. Soak in the sun, or beat the heat in the shaded seating areas.
The Kids Club
Bringing your kids to the club too? Stop by the Kids Club, the best part of the Paseo Club for all our younger members.
From 3 months to 12 years old, the Kids Club gives your kids a lively environment to learn, play, and grow. Kids can play on their own or with others with puzzles, crafts, and playground equipment.
Starting at 3 months, your baby will thrive in our playroom, surrounded by love and care from our Kids Club team.
At 4 years old, your kid can hang out in the big kids' room. Bigger, cooler, and older play-based equipment allows your child to grow and make their own friendships.
Our Website & App
This is your one-stop shop for everything you need to get fit and stay healthy.
You can use the app in place of your fob. So, when you check in, just scan your app at the front desk and you'll be ready to go.
You can also register for our group exercise classes and book tennis and pickleball courts through the app.
Social Life
Between the courts, the pool, the fitness center, and the patio, the Paseo Club is an exciting and beautiful environment to have fun with old friends and meet new ones.
Although we have fun events all the time, some only come around every month or even once a year.
Every year, you'll be invited to some of the best parties in the SCV. Halloween, the Luau, and A Night Under the Stars are just a few of our annual events. These are the kind of events you'll be looking forward to all year long.
One of our most exciting monthly events is our Member Mixers. Every month, the Paseo Club hosts an event for all members to hang out. Eat some delicious complimentary food and play a game or two with the family. Each Member Mixer has a different theme, from baseball to fiesta!
In addition to our annual and monthly events, we have a few events that happen every week.
Every Tuesday is Taco Tuesday. Savor some tasty tacos and drinks with us every week from 5-8 pm. Enjoy the food and fun with friends and family. Forget about cooking dinner for the family--wouldn't you rather have tacos and margaritas instead?
One of our most-loved events, Wine Down Wednesday, happens here at the club every Wednesday night. We have an array of wine and appetizers while you mingle and enjoy live music.
Every summer Friday night, bring the whole family to the Paseo Club for a poolside movie viewing. Enjoy time with your family while you munch on snacks and enjoy the entertainment under the stars.
Even when we're not hosting an event, your social life can still thrive here every day. You and your family will make lifelong friends at the Paseo Club, so it always feels like a party!
You get lifelong memories here at the club, and that's something you can't put a price on.
What Extra Benefits Do I Get With a Court Membership?
The name says it all--you get the courts! Okay, but what does that entail? Let's get into it.
First, tennis lessons are available to anyone who wants to play, even if you've never held a racket. Group classes are offered, as well as private lessons for a more one-on-one experience. In addition, there's a bunch of tennis drills and clinics always happening at the club.
Check out our tennis calendar to learn more about what classes we offer.
We also have junior programs for our younger players. Junior programs are offered by age group: red ball (3-5-year-olds), orange ball (5-8-year-olds), green ball (8-10-year-olds), and preteen/teen programs.
Court members can also reserve courts to use on their own. Play a doubles match with three other friends, or rent the ball machine to get in some extra practice on your own.
And of course, our members' newest favorite addition: pickleball. With eleven brand new courts to play on, you can't resist. We offer pickleball drills and clinics to strengthen your pickleball skills. Courts are available for both kids and adults to play.
We also have the wonderful Pickleball Porch. Hang out on the shaded green with other players before or after matches, or come to cheer on your friends while they play.
Where Can I Learn More?
Are you feeling more excited about joining the Paseo Club? We're excited, too!
It's okay if you're still unsure, or if you still have some questions. Our membership team would be happy to help you with any concerns you may have. Or, you can visit our website to learn more about pricing and membership options.
We hope we've eased any nervousness you might've had about joining, or we've maybe even taught you about some features you might not have known about before. Can't wait to see you at the club!