Best places to swim in Santa Clarita? (Pools, Gyms, Aquatic Clubs)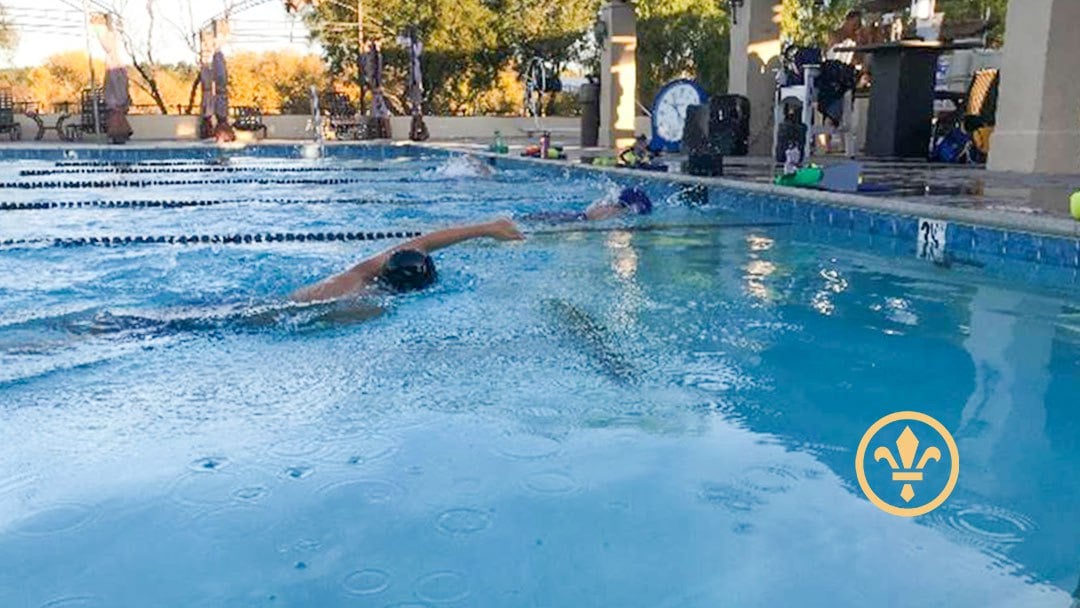 Santa Clarita is well known for its many respected high schools and community swim teams that are located across our valley as well as our infamous aquatic center. Swimming, water aerobics, and water-based sports are some of the many aquatic activities offered in our town.
There is no better way to stay cool and beat the Southern California heat than swimming in a pool during the hot summers here. Nearly every housing area in Santa Clarita has its very own swim team and competes with other teams across the valley.
What is so great about swimming in Santa Clarita is that the sky's the limit and your options are endless in which you can swim anywhere in your own leisure time or competitively, depending on your personal preference and age range.
We at the Paseo Club are known for our large and involved swim community and feel that we are credible and knowledgeable on the sport. In this article, we will give you an insight into the many places you can partake in swimming in our valley.
Canyons Aquatic Club
If you are an individual with children who are looking to enroll them in a more competitive swim atmosphere, then Canyons Aquatic Club may be the right fit for them.
As stated on their website:
"Canyons Aquatic Club is based out of College Of The Canyons. We train at six pool locations. We are proud to train swimmers from the novice level to Olympian and treat each of our athletes with the same belief that each has unlimited potential.
No matter if you're a competitive swimmer or just looking to get in shape, 4 years olds to 55+, Canyons has a lane for you."
Canyons Aquatic Club offers various swimming opportunities for many ages so seize the day and get your swim on.
Aquatic Center
Another well-known location for swimming in the Santa Clarita Valley is the local Aquatic Center. This is such a great environment that helps to entertain the entire family. It is equipped with a water park, an Olympic-sized swimming pool, diving boards, and much more. The Aquatic Center is a great place to exercise and relax all in one.
Many of the swimming competitions between the high schools throughout the valley are held here. The Aquatic Center always has lifeguards on duty to ensure the safety of all swimmers in the pools.
In addition, the aquatic center hosts various swimming events throughout the year. During the summer their water park is open to the public in which they charge you a low-cost fee to enjoy their amenities. They also have their dive-in movie nights, where you can swim and watch movies on a floating raft in the pool. What a great way to have fun!!!
Junior LifeGuards
If you have a child or teenager interested in swimming that may also want to become part of a team or a structured group, then they may want to consider joining junior lifeguards. The Junior lifeguard program helps to aid those who participate in it in how to become a lifeguard.
Throughout this program, they go through extensive training and learn CPR and various life-saving techniques.
This is a highly respected program in our valley that has been running for many years now. Junior lifeguards are usually held at our very own Castaic Lake and if you would like more information on this amazing program then please check out the Junior Lifeguard website.
Gyms with pools
If you are someone looking for the best of both worlds then maybe consider joining a gym that has a pool. This gives you the ability to work out with the luxury of having a pool to swim in as well.
Gyms are a great atmosphere to promote self-motivation if you are looking for that. You can also have friends join you as well with guest passes so you can work out or swim together. Some of the well-known gyms with pools in our valley are Gold's Gym and various LA Fitness'. So if you think joining a gym is the best bet for you then we highly recommend joining one today.
Ready to find the best pool and places to swim for you?
What is so great about Santa Clarita is that there are so many different swimming and aquatic options located around our town. After reading this article you may ask yourself, "What do I do next?"
We suggest that if you have found the perfect place to swim then it is highly recommended you go out and try it. If you find you aren't content with the first swimming location, then you may want to consider if you are looking for an environment with a pool plus more… then maybe the Paseo Club could be the best option for you.
Paseo Club
The Paseo Club is a well-respected club with members of all ages. From our 3-year-olds who hang out at kids corner to our children who participate in the programs we have here and our older crowd who enjoys events and classes at the Paseo Club there is no doubt you will feel at home. However, in this article, we are going to talk about only one of the many amenities that we offer; our swimming pool.
At the heart of the Paseo Club, you will stumble across our Junior-Olympic-sized pool that is perfect for both exercise and relaxation. This pool is home to many aquatic activities, such as masters swim, liquid cardio, and much more.
Here at the Paseo Club, we have our very own swim team known as Paseo Aquatics. This is another great opportunity for your child to enjoy a sport they love, exercise, and make friends in the process.
Our pool is open all year long for recreational use, so you can jump in the water with friends and family or take a moment to relax on your own. Soak in the sun, or beat the heat in the shaded seating areas.
Besides our pool, you will find our cafe, where you can purchase food and beverages to enjoy the poolside. In addition to our cafe, you will find shaded seating around our pool where you can kick back and relax while you enjoy your meal from the cafe.
Seize the opportunity to swim in your free time at our wonderful pool. If you are looking to swim in a lane for training or personal use, feel free to make a reservation through our app or contact the front desk to do so and they can help assist you.
If you think the Paseo Club may be an excellent fit for you or your child and a great way to get involved in swimming and the fun activities that we offer here, then you may want to sign up for a 7-day free trial here at the Paseo Club to see if it is the right fit. We can't wait to see you here!