What is the etiquette on the pickleball court?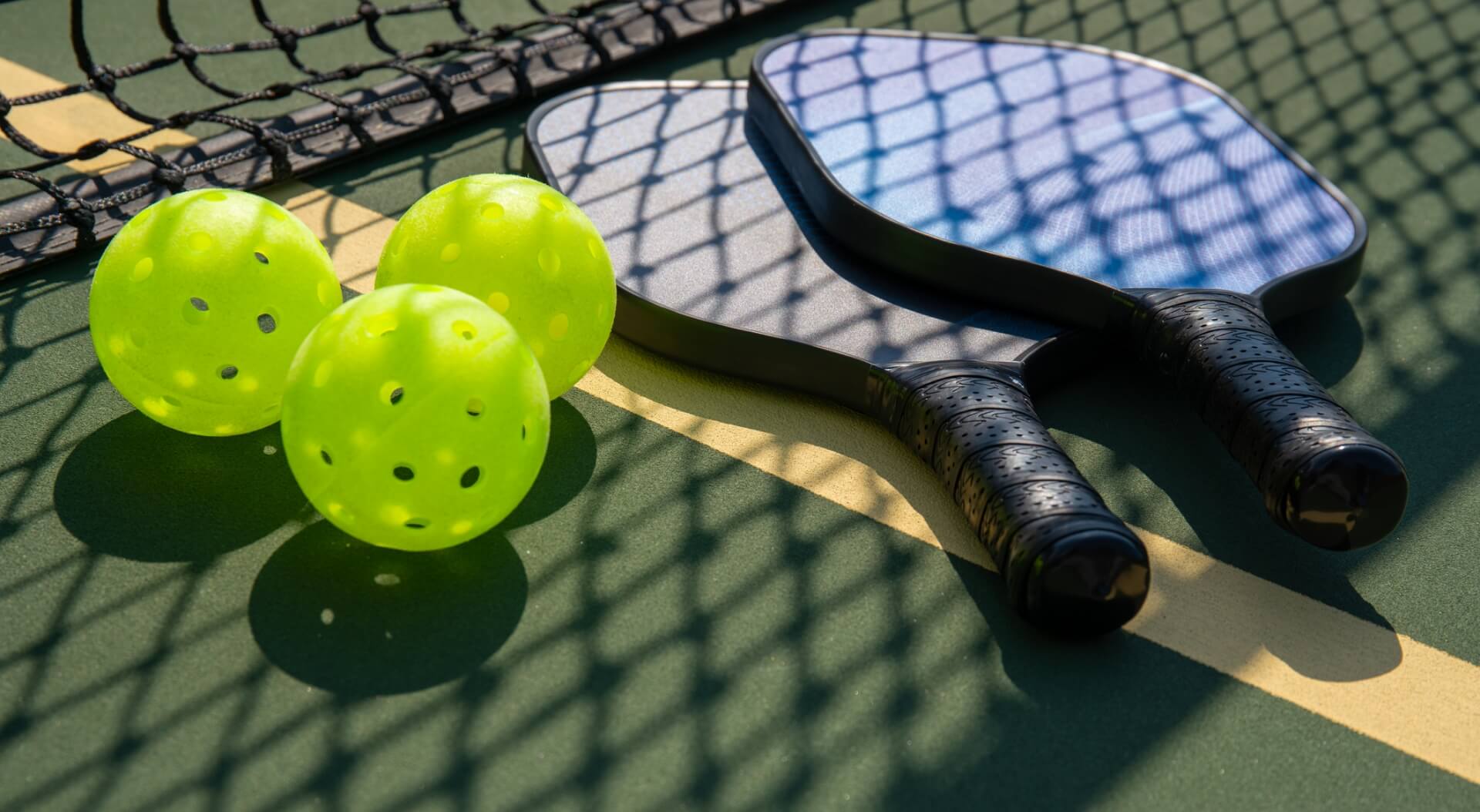 Pickleball is the fastest-growing sport in the United States. It has become popular with youth, adults, and especially seniors. With so many people picking up pickleball, it is now easier and easier to find equipment, courts, and players.
New players mean there are a lot of people who are still learning the sport. With newbies, there is always the chance of making a faux pas or being (accidentally) disrespectful.
Paseo Club has been at the forefront of the pickleball movement since 2017. The club expanded in 2020 to the current arrangement of 11 pickleball courts with games, drills, clinics, and a junior program available to members throughout the year.
In this article, we will give you a rundown of all the etiquette you need to know to make sure you are playing nice with your opponents and them, with you. These tips are great for beginner pickleballers, but even experienced players will find a helpful tidbit or two.
Top 7 tips for pickleball etiquette
1. Be present in the warm-up. When warming up with other players, it's not just about you. Be willing to dink, drive, drop, and lob to help your partner feel prepared to play.
2. Call the score.
Pickleball scoring is confusing, even when you've played for a while. It's even harder to keep track when the server isn't calling the score.
Call all three numbers clearly and loudly before you begin your serve motion. Take ownership of calling the score when you are the server.
3. Be social.
One of the greatest attributes of pickleball is the social aspect of the game. When you started playing, someone allowed you to join in some games and get comfortable with playing.
The greatest thing you can do for the sport is to pay that forward. If you're playing drop-in, let others join in the fun. It's worth it in the long run.
4. Do not take advantage of the weaker player when allowing others to play. Make sure to share the ball and let the least skilled player acclimate at their own pace. Minimize coaching them repeatedly.

5. Congratulate great play. Cheer on your opponents when they make a great shot and enjoy it when they return the favor. This breeds goodwill between players on and off the court.

6. Come to the net at the end of the game, regardless of the outcome. Traditionally, all four players come to the net and tap paddles. Do not miss this chance to congratulate everyone on some pickleball fun.

7. Follow the local rules! It's incredible how many courts you can find when you travel abroad to grab a few games.
But pay attention to the rules. Some pickleball courts have specific drop-in rules. Adhere to these anytime people are waiting, and do your best to know how and where to jump in.
Final thoughts on the etiquette of pickleball
Sometimes when you are new to an activity, you make an accidental error or misunderstand conduct. We created this "cheat sheet" to help you learn the etiquette of playing pickleball so you can join in feeling comfortable and confident.
Upholding respect, fairness, and friendliness helps to create a welcoming game culture. It sets the tone for people new to the sport and holds everyone accountable for participating with the same guidelines.
The Paseo Club has pickleball playing opportunities for players of all levels. Join a group class, sign up for a game, or learn with one of our coaches for a private lesson.
Are you looking to cross-train to better your pickleball game? Paseo teaches over 60 fitness classes each week. Learn about cardio vs strength training and which is best for you.
Need help winding down after a rigorous match? Check out how to develop a stronger relaxation practice or treat yourself to a massage at the spa.
Paseo has pickleball and tennis courts, a junior-Olympic pool, fitness facilities, a cafe, a spa, and a childcare center all under one roof. If you and your family would like to become members, come in for a tour today to see Paseo in person.