Play Date | Group Lessons | new class | Events
What is happening at the Paseo Club in March?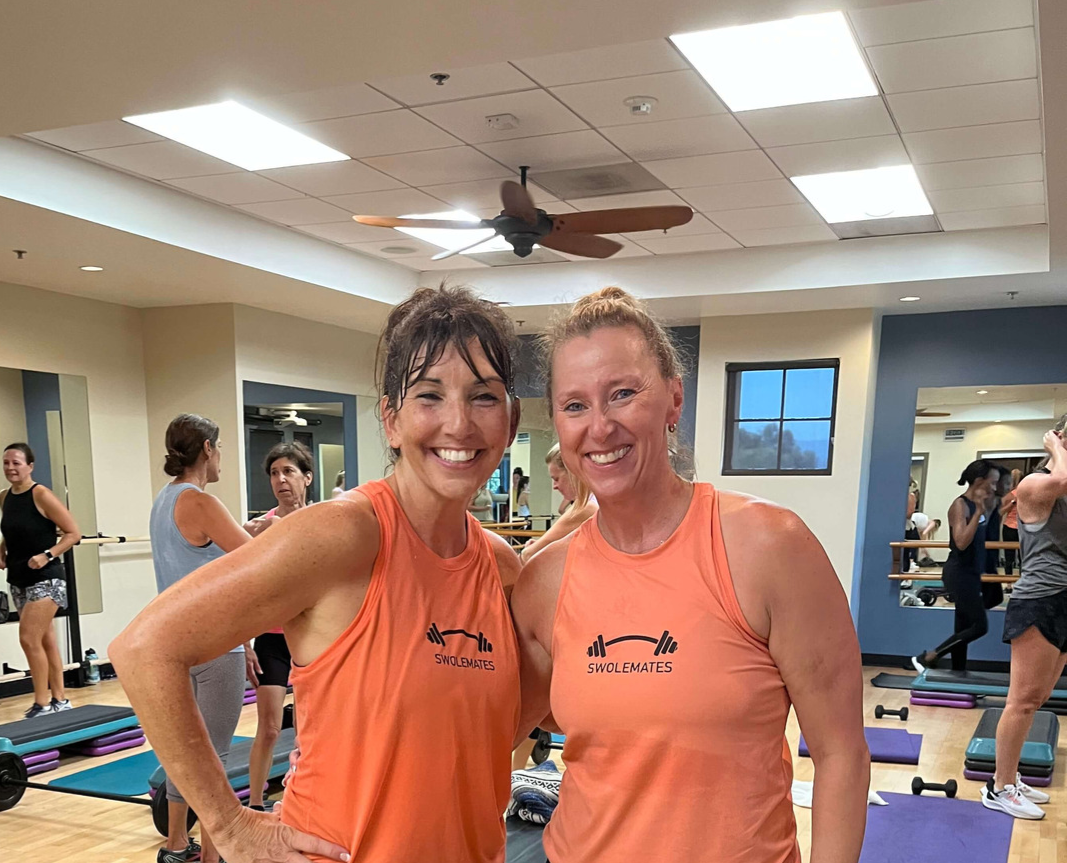 Spring is right around the corner, and the Paseo Club is welcoming the season with lots of new exciting classes and events.
As always, it can be difficult to track all of the offerings at the club. So you don't miss out on the next social event, kids club activity, or new fitness class, we have compiled all of the information in one easy-to-find place.
The Paseo Club has been supporting people in their journey in fitness for almost 20 years. Whether you love Zumba, Pilates, tennis, swimming, or HIIT, the club has something for people of all ages.
In this article, you will learn what events are happening at the Paseo Club in March, when the activities will happen, and how to sign up. For your convenience, all events are listed in the order in which they will occur.
Events at the Paseo Club in March 2023
March 1: New Small Group Classes
Paseo Club knows how important it is to train with others. It increases accountability and builds camaraderie. Plus, it is so much more fun than sweating it out on your own.
The Paseo Club has four new exciting small group classes beginning in March.
1. LIFT
is a one-hour strength class that is great for building muscle and toning your body. The class is broken up into four parts — mobility and warm-up, strength training, a mini-HIIT workout, and cool down.
2. Krav Maga
is a self-defense system developed in Israel that is used by the military and police around the world. Learn from a certified Krav Maga instructor.
3. TRX & Core
TRX core uses the suspension trainer equipment to maximize core stability and growth. The challenging workouts use your own body weight as resistance and are designed to tone your midsection, improve your posture and give you better balance. The loops and pulley system forces you to use your center to remain stable as you move. You are not only working the major muscles but enhancing all those stabilizer muscles as well.
4. Paseo Tribe HIIT/Core
is available again for another season. HIIT focuses on short but intense periods of work alternated with rest. Workouts will help you gain strength, endurance, and power.
Reserve your spot for your class(es) of choice on the app or by registering at the front desk at the club. Fees apply for these class series.
March 1 (8, 15, 22, 29): Wine Down Wednesday
Wine Down Wednesday is one of the most popular social events at the Paseo Club — and lucky you — there are five WDWs in March.
Live music or DJs set the mood. Members enjoy wine and rotating drink specials on the Clubhouse Bar and Patio from 6:30-9:30 pm.
No registration is necessary. This month's live entertainment is:
3/1 New Recruits

3 /8 Mary Dyer Band

3/15 Dj CINCIA

3/22 Terrell Edwards

3/29 Mary Dyer Band
March 6: New Greatest Results Series
The Greatest Results Spring into Fitness Transformation challenge begins March 6th and runs for six weeks. This program provides you with a comprehensive approach to overall health and wellness.
Choose from three session times:
Tuesdays and Thursdays at 9:30 am with Coach Tara

Tuesdays and Thursdays at 6:00 am with Coach Justin

Mondays and Wednesdays at 6 pm with Coach Cezanne
The program begins with getting each participant's baseline by measuring body fat, inches, and weight as well as doing a performance assessment.
In addition to fitness classes, there will be a supermarket field trip on March 11th at 2 pm and a food prep lesson.
March 12: Kids Clubs' St. Patrick's Day Play Date
From 2-5 pm on Sunday, March 12, Kids Club opens up for an afternoon of fun. Kids will play games, crafts, and free play. Snacks are provided. The movie The Smurfs and the Magic Flute will be featured. This event is for children ages 3-5 who are also potty-trained.
Play Date is $15 per child. Register at the Kids Club or by emailing the Kids Club staff.
March 16th: Barre class
Join Jodi and Rana in celebrating St. Patrick's Day early by attending barre class from 7-8 pm. Barre combines ballet, yoga, Pilates, and strength training for one great workout. It is also low-impact so there is no strain on your joints.
March 17: Kids Clubs' St. Patrick's Day Date Night
Join the Kids Club staff for a night of crafts, games, and St. Patrick's Day-themed activities. Date Night is from 5:30 pm-9 pm. Shrek Forever After is the movie for the night. Dinner is provided. Children must be between the ages of 4-12.
Date Night is $25 per child. Register at the Kids Club or by emailing the Kids Club staff.
March 17: Tennis Mixer
All you tennis fans can come to the Paseo Club on St. Patrick's Day for an evening tennis mixer!
All levels are welcome. Players will be grouped by levels and will play a round-robin style tournament. Sets will be restricted to 15 mins as we expect more than 30 participants. This event is from 6:30-9 pm.
Register with a partner by using the QR code by March 13th. The fee is $25, which includes the mimosas.
March 17: St. Patrick's Day Food and Beer
While your child is having a blast in Kids Club, join us for a traditional St. Patrick's Day feast. The cafe will serve corned beef and cabbage starting at 5 pm until it's gone. Each order includes a green beer draft special in the Clubhouse Bar.
$25 per person.
March 24: DJ Cycle
Join instructor Trish Deboni in a music-fueled, high-energy cycle class. Break a sweat with friends while toning legs, core, and hips. Class is at 6:30 pm. Members can sign up through the app, and nonmembers register with the front desk.
Join the Paseo Club for activities in March
Now that you have read this article, you know what events are happening at the Paseo Club during March.
The Paseo Club staff value friendship, community, and connections. That is why we regularly offer fitness AND social activities to our members. For many of us, the Paseo Club is a home away from home.
The Paseo Club has over 60 fitness classes available to members every week. There are also tennis and pickleball courts and a junior Olympic pool to enjoy.
If you think a friendly, fitness-focused club is a place you'd like to hang out at, then schedule a tour to check out our facilities. Tours are available every day of the week.
In the meantime, read these three articles about the Paseo Club classes.