strength | resistance | weights | WOD
What is LIFT? (Build your strength and tone your body)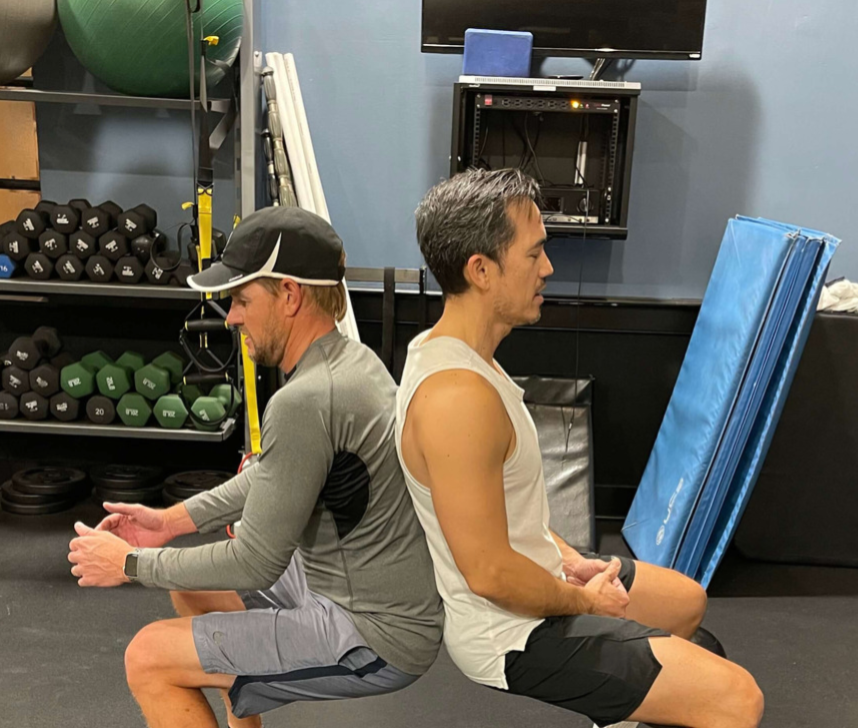 People used to believe that performing hours of cardio was the best way to get fit. But more and more people are looking for hacks to be the fittest versions of themselves in less time.
If two hours a day, six days a week workouts cannot fit into your calendar, then you need to look at how to get the most out of your training in the shortest amount of time possible.
LIFT is a new approach that builds strength and endurance in only 60 minutes. Attending this class can give you measurable results in just weeks.
The Paseo Club is a social club in the Santa Clarita Valley. We have been supporting people in their journey in fitness for almost 20 years. We are always looking for the most effective and efficient workouts we can provide our members.
In this article, you will learn what LIFT is, what movements are performed in class, its benefits, and how to sign up for your first LIFT class.
What is LIFT class?
LIFT class is an hour-long strength and conditioning class. It features barbells and weights, as well as dumbbells, kettlebells, medicine balls, TRX straps, workout benches, and more.
Each class has four components:
Mobility to warm-up

Strength training portion

WOD (workout of the day) — 8-12-minutes of high-intensity interval training (HIIT)

Stretching and cool down
Each month begins with participants lifting light and slowly adding weight as the days progress. By the end of the month, members can do a one-rep max of the weight-lifting movement that has been the focus for that particular month.
How does LIFT class change month to month?
Each month the instructors in LIFT class focus on different weight-lifting movements.
The month of March will work on perfecting different squat variations using pvc pipes, dumbbells, kettlebells, and body weight.
Squats are the foundation of many weight-lifting movements. They also work many muscles, including gluteus maximus, minimus, and medius (buttocks), quadriceps (front of the thigh), hamstrings (back of the thigh), adductor (groin), hip flexors, and calves.
April will focus on back muscles, specifically perfecting different row variations. May's attention will be on deadlifts.
What are the benefits of LIFT?
Strength training is almost always a full-body workout, unlike running, walking, or biking. It builds more power, increases stamina, and supports joints and connective tissues thus enhancing performance.
Strength training builds muscle, and muscle burns fat. Greater muscle mass increases resting metabolism, which means you burn fat while doing nothing (yes, please!).
In addition to reducing body fat, it also improves cardiovascular health, mobility, mental health, and self-confidence.
Free weights, kettlebells, Olympic weightlifting, and body weight training are all forms of strength (or resistance) training.
Who can join LIFT class?
Because strength training is so helpful for achieving overall health, LIFT is a great class for almost everyone over the age of 13.
There are two groups of people that LIFT class may not be a good fit for:
People with joint or connective tissue issues

may need to avoid this class. LIFT can place a lot of stress on the knees.

Almost every session involves getting into a squat position with a load which can aggravate old knee problems.

People with limited mobility

may find that weightlifting is difficult to do. While yoga with the barbell will eventually get you there, it will take more than two sessions a week to experience significant mobility change. Therefore, you may have to work on your mobility outside of class to perform all the movements in LIFT class.




When is LIFT class offered?
LIFT is offered several times a week, so there are many time slots for everyone.
Fridays at 8:30 am with Jodi Broz

Mondays and Wednesdays at 8:00 am with Jodi Broz

Tuesday and Thursday mornings at 5:30 am with Jen Azevedo

Mondays at 5:00 pm and Wednesdays at 4:45 pm with Jodi Broz
Are there fees to pay to join LIFT class?
Sessions are $25 per session. There are packages that can bring the price down to as low as $15 per session.
How to get ready for your first LIFT class
In preparation for LIFT class, remember to wear stretchy, form-fitting clothes, bring a water bottle and, if you have them, grab your weightlifting gloves too.
Our instructors, Jen, Cezanne, Jodi, and Jason, have been doing this program since October and have seen incredible results in strength, mobility, power, and speed. Their bodies have changed by putting on muscle and losing body fat.
We are excited to help you get these results too! There is a FREE trial week February 27th - March 8th.
Sign up for LIFT on the Paseo Club app or by contacting the front desk.
The Paseo Club offers over 60 fitness classes each week, including cycle, HIIT, yoga, Pilates, and barre.
Court fans love our 21 tennis and pickleball courts, and we have a junior Olympic pool to enjoy as well.
If you think our community-focused fitness facility may be a great place for you and your family, then schedule a tour of the Paseo Club today. Check out our indoor and outdoor workout areas and meet staff and members.
Read these three articles to learn about other fitness programs available at the Paseo Club.