Are there workspaces available at the Paseo Club? Where are these workspaces located?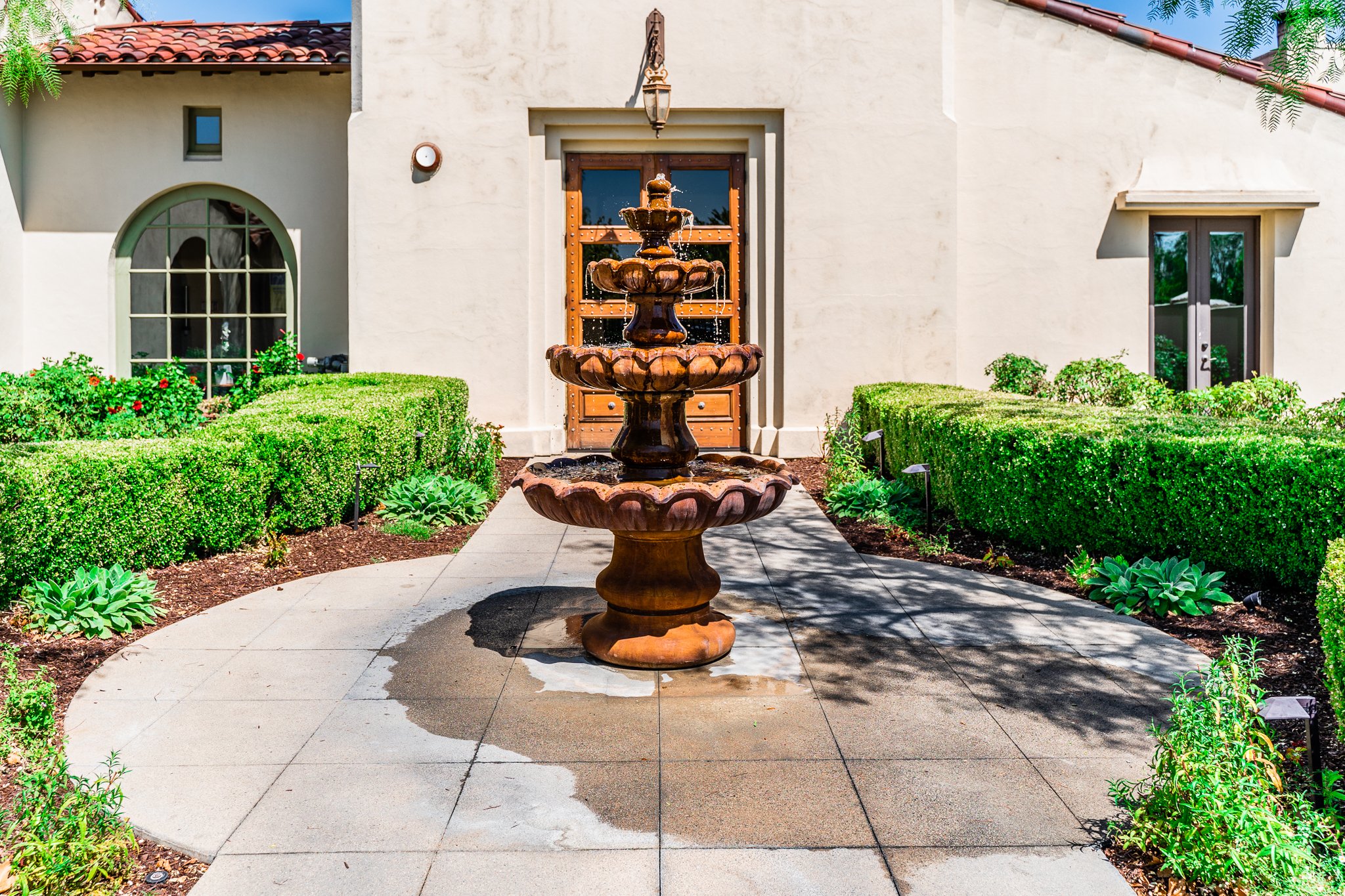 It is no secret that working from home can be both a blessing and a curse. You can do your job from the comfort of your own home, but sometimes you need a change of scenery to help keep you focused and on task!
A great location to do your work is at the Paseo Club! Here at the Paseo Club, we have many locations across our property that are ideal for finishing up some work or even homework for those in school.
In this article, we will go into detail about all of the areas and workspaces the Paseo Club has to offer that allows you to enjoy some alone time, enable you to be very productive, and stay focused while doing so.
1. Pickleball Porch Workspace
Here at the Paseo Club, we have 11 Pickleball courts that you can play pickleball on. If you make your way to the back of our property that is where you can find our pickleball courts.
However, the pickleball courts aren't the only fun activity back there. You will find our Pickleball Porch next to our courts. Now, this may leave you wondering, what is a pickleball porch? A pickleball porch is a fun little hideout we have here at our club.
Equipped with a shade overhang to keep you cool along with tons of tables and chairs, this is one of the many areas where you can get your work done. However, there are no outlets here so if you want to work here, make sure your electronics are charged.
What is so great about our pickleball porch is the fact it's next to the pickleball courts, so if you love pickleball and need to take a little break from work and want to get in some fitness hours for yourself, then this is ideal for you.
Regardless of the membership you have here, you have full access to our pickleball porch, however, if you want to play pickleball, you will need a court membership at the Paseo Club to participate.
2. Courtside Workspace (Tennis)
Another excellent workspace that the Paseo Club provides for its members is one located near our Stadium Tennis Court. When approaching our 11 tennis courts, you will see our very first court, which is better known as our Stadium Court.
This court has courtside seating physically attached to the court, which allows you to work on whatever work or homework you may have. However, if you are looking for another location near the tennis courts we have other seating options available.
Above the stadium court, we have many shaded seating sections with tables and chairs that allow you to relax, enjoy the outside atmosphere, and even glance over and watch some tennis matches if you want to.
What is so awesome about this workspace area is that if you wanted to give yourself a nice break from the stressful work you were doing, then you could go play some tennis yourself.
However, to play tennis here at the Paseo Club you must have a court membership just like the individuals wanting to play pickleball.
With our court membership, you have access to all our tennis and pickleball courts, so you have the best of both worlds here at Paseo with the ability to get work done and work out.
3. Poolside Workspace
Here at the Paseo Club, we have a Junior-Olympic sized pool, so if you are looking for a little bit of a cooler atmosphere to work at, then our poolside area is ideal for you. With a plethora of seating options and availability all around the pool, the places for workspace are endless.
Whether you want to lounge on one of our reclining lounge chairs or sit at one of our tables around the pool, the choice is yours.
If you are wanting to take a little break after the tremendous amount of work or homework you just did, then what is so great about working poolside is the fact that you can utilize the pool.
Especially with the hot and dry weather we experience here in Santa Clarita, there is no better way to cool off than with a nice dip in the pool.
There is no need to worry about jumping into a cold pool because what is so nice is that year-round our pool is temperature-controlled between 81 and 84 degrees, making every swim a great one.
4. Snack Bar Workspace
Feeling a bit peckish and also wanting to get some work or homework done? Then the seating area located right next to our snack bar is perfect! There is nothing better than ordering some snacks while you work, to only have them delivered to your table.
Beside our snack bar is a wonderful workspace with a shading area to keep you shielded from the sun, keeping you nice and cool while you get your important work and homework done.
The convenience of this workspace couldn't be more ideal because it is located poolside as well. So you get the best of both worlds by being able to work, swim, and eat if you want to.
5. Barside Workspace
Have you had a rough week at work and are looking to have some time to relax or even get some more work done but in a different environment? Our workspace located near our bar is perfect for you to grab a drink and wet your whistle while you work.
Our full bar has almost any drink you can think of leaving your options endless. While sitting underneath our shaded area located next to the bar, you are specifically positioned out of the sun and left in a completely serene and relaxing environment.
In this workspace, you have the option to sit at barstools, our comfy lounging furniture, or even one of our normal tables to get your work done.
What If I have children and need to work?
An excellent option for individuals with kids who are looking to keep their children occupied while they get some work done, is to bring them with you to the Paseo Club! If you have a child or children of the ages of 12 and under then they can accompany you regardless of the membership type you have.
However, once they reach the age of 13 then you have to have a family membership here at the Paseo Club, then that way your child can come with you whenever.
Some of the many options we have here at the Paseo Club for your children are our swimming pool, swimming team, and swim classes if they are interested in swimming while you are trying to get some work done.
Another excellent option and activity we have are our kid's afterschool and weekend tennis program for children of all ages starting as young as 3 years old.
If your child isn't interested or looking to do an activity like swimming or tennis, then the Kids Club or Kids Corner may be an excellent option for them while you get your work done.
Ready to Get Some Work Done at our Social Club?
Now that you have all the information you need to know about the various workspaces we have here at the Paseo Club, now it is time to head over and get your work or homework done.
If you are not yet a member at the Paseo Club and looking to become one then we recommend you sign up for a 7-day free trial with us to try out the club and see if it's a good match for you.