7 Offerings You Might Not Know Paseo Club Offers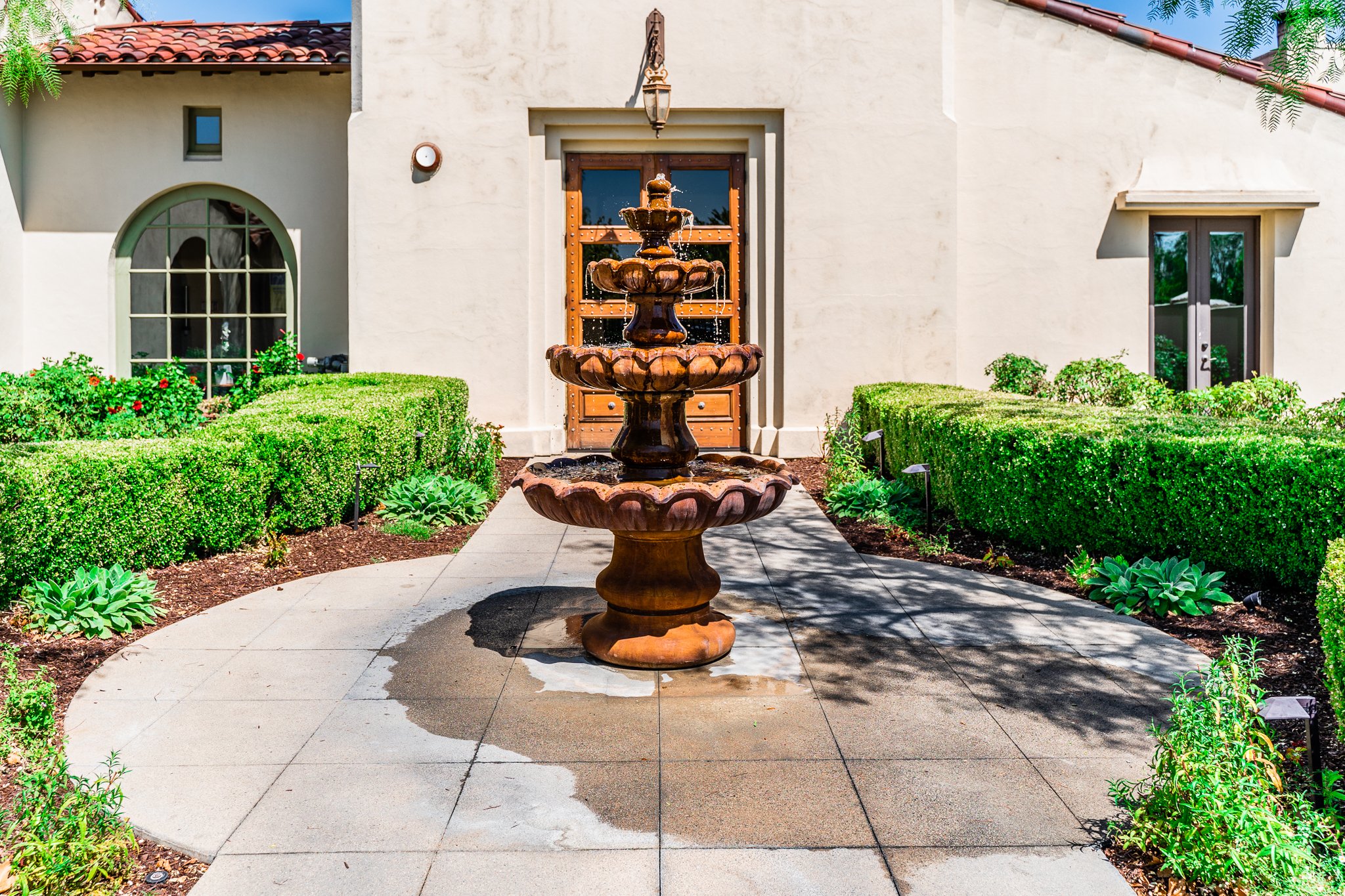 At the Paseo Club, we have a wide variety of amenities for all of our members to enjoy. From our tennis and pickleball courts to our junior Olympic-sized pool, our fitness facility, our group classes, as well as private training sessions, and more, there is a lot to learn about the Paseo Club.
Since there is so much information to learn about the Paseo, it may be hard to attain all of it so we felt that it would be beneficial to give you a more thorough insight on some of the things you may not know about Paseo.
In this article, we go into depth on 7 things you may not know about Paseo, in the hopes of teaching you and informing you on something new. We promise to be entirely transparent and objective in this article and give you all the details you need to know on each amenity we offer that you may not know about.
1.) Esthetician
As of recently we now have a professional Esthetician at the Paseo Club. Located in our spa area downstairs you will find Angie Gorge. She is an extremely knowledgeable and professional individual who has been in this practice for years.
She ensures that her clients leave with glowing skin. Every season she does promotions and deals that are unbeatable. We at the Paseo Club personally felt that our spa area would benefit from having an Esthetician due to the fact it is extremely convenient for our members to get one after an intense workout to clear their pores, keeping their face looking youthful and flawless.
You can find Angie and her deals through our various social media pages. We highly recommend going to her to due how personable she is and how much she cares about her clientele.
2.) Sauna and Steam Room
Have you ever been in either a sauna or steam room because you wanted to relax your muscles after an intense workout, or even to just meditate and decompress after a long stressful day? You can indeed use these specified areas for this, but did you know there are real benefits in using a sauna and or steam room?
I think it is safe to say that most people are aware of what a sauna and a steam room are, but what they may not know is that they are both different and they both aid and assist in various aspects of your overall well-being.
We here at the Paseo club are very knowledgeable about both saunas and steam rooms because we have both of those here. We know everything there is to know about how to make them work properly, the correct temperature they should be set to, and the benefits of using both.
We have two separate spa areas, one of which is for women and the other for men. That means that both men and women have their sauna and steam room in their spa area. This is a total of two sauna rooms and two steam rooms.
In addition to this article, we have another one located in our learning center on our website, that goes into detail as to the differences between saunas and steam rooms and the positive effects that they both provide for your health. We feel that you should be informed about what you are using before you are using it. Therefore it will ensure that you are getting the most out of your experience when using a sauna or steam room.
3.) Kids Club
When it comes to having children, it becomes hard finding time for yourself to enjoy partaking in activities and hobbies you love. As a parent you always want to make sure your child's needs are met before yours and oftentimes have to put your wants and needs on the backburner.
An important question that arises when joining a gym or fitness club while being a parent, is does this facility have anything to offer for my child and if so what do they offer?
To be straight to the point and to answer your question, Yes, we here at the Paseo Club do allow children to attend our facility. And better yet we have a children's program specifically geared for kids of all ages, starting from 3 months all the way to 12 years.
We here at the Paseo Club do our best to fit each and every need of every single member. In addition to this article we have one located on our website that goes into greater detail on this topic. In that article we dive in deep and discuss all the options available here at the Paseo Club for your child, as well as the benefits of Kids Club.
4.) Brand New Junior Tennis Program
The Paseo Club is happy to introduce our new Junior Tennis Program. Our new program began November 17th of this year and we can't be more thrilled to start this journey with our members. After thorough deliberation, we have come up with a method unlike any other can't wait to share it with you.
This program focuses on each level and age group of tennis players in our junior program. We are taking coaching, skills, and understanding of the sport to the next level. With a staff like ours equipped with professional tennis players, there is no doubt in our mind that they will enable your child to grow and succeed in their tennis career.
Our mission is to get your child to work their way up this pyramid as they get older, progress, and develop in the sport of tennis. We ensure to be with them every step, by providing them with the tools necessary to succeed. In the image above you can see that we help train tennis players as young as the ages of 3 years old to 5.
We strive to provide your child with a structured environment that is also supportive, and competitive. When surrounded by coaches who once played and or still play at the professional level will encourage them to become the best they can be.
There are no obstacles that your child won't overcome when becoming an athlete because there is no limit here at Paseo. Although your child will only get as much out of this program as they are willing to put in. This program isn't for everyone, yet, through hard work and determination, we feel that anyone has the opportunity and ability to become a successful player.
For further information on this program please refer to our tab on our website for Junior Tennis or feel free to contact our tennis director Corey Anderson at corey@thepaseoclub.com.
5.) Social Media Pages
Over this year we have begun to utilize our various social media pages as well as create new ones. We feel that staying up to date with social media gives our members information quickly at the tips of their fingers.
Between our Instagram page, Facebook page, and our new tik tok page we provide our members with information on upcoming events at the club, various classes being held, as well as creating fun informative videos to help them learn and keep them entertained as well.
By creating a tik tok it has allowed our staff as well as our members to bond over fun fitness trends on social media. Throughout the past few months, we have come up with Tik Tok Tuesdays in which our staff participates in creating fun engaging tik toks that our members look forward to seeing every week.
If you already aren't following us on social media, we highly recommend you do.
Instagram: @paseoclub
Tik Tok: @paseoclub
Facebook: @paseoclubvalencia
6.) Learning Center
A tool that we have on our website that people may not know too much about is our learning center. This tab located on our website is an excellent resource that helps you learn more about our club, our various amenities, and so much more.
You will find lots of valuable information under this tab, from various articles to informational videos that go further into depth on various topics. Under this area, you can search various topics and most likely find an article written about it.
Every week we add new articles to our learning center to keep up with the latest questions and concerns our members have regarding subjects upon the Paseo Club as well as many others.


7.) Private Events
If you are looking for a venue to host a private event then you may want to consider having one here at the Paseo Club. There is no doubt that we will take your private event to the next level. Due to the increasing demand for private events, we have dedicated a whole tab on our website to this.
Under this tab, you will get a small glimpse of some of the many events we have hosted here. Along with that, you can watch videos of other events we have put on as well as photos. The sky's the limit when having an event here because we ensure all of our ideas are brought to life and leave your family and friends in awe.
We go above and beyond with our private events, from balloon arches, photo booths, backdrops, catering, an open bar, a rocking DJ, and so much more. On our website, you will find contact information for our private events coordinator and she can help assist you in event planning as well as answering any additional questions you may have. Her contact information is liela@thepaseoclub.com.
Take advantage of all that's available as a Paseo health club member
After having read this article we hope to have informed you of some of the hidden gems of Paseo that you may have not been aware of. We highly suggest that you get involved in some of these areas of our club. Whether you try out our sauna and steam rooms, follow us on social media, let your child enjoy kids club while you work out, we want you to experience every aspect of our club.
For more information on our club feel free to check out our learning center or if you are not a member then feel free contact us to schedule a tour or a free 7-day trial. We can't wait to see you here!