food | fuel | Nutrition | smoothie
Where to get a smoothie in the Santa Clarita Valley (Smoothie bars in review)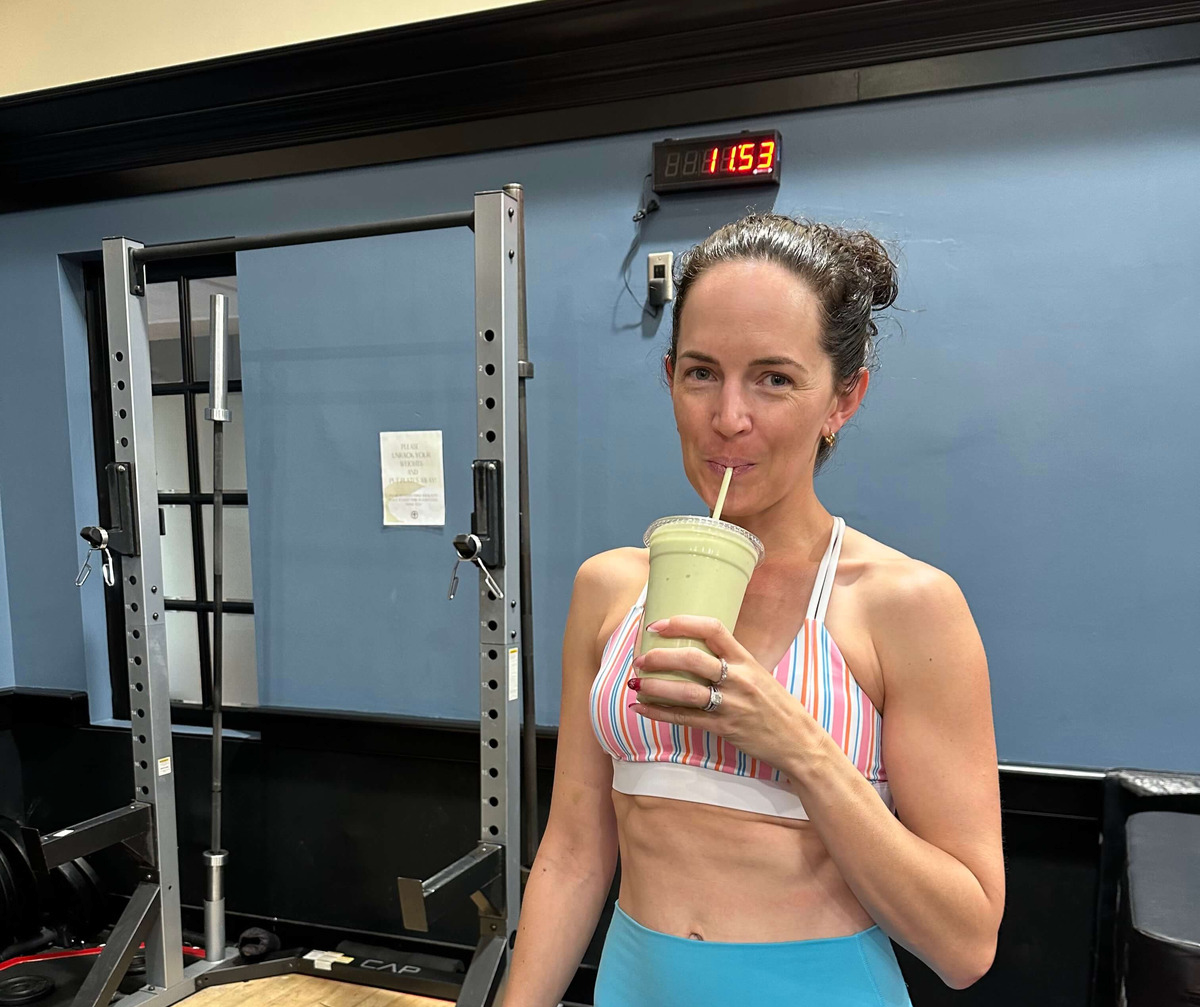 Between work, running errands, and walking the dog you realize you missed breakfast. Or maybe breakfast and lunch. Sometimes sitting down for a complete meal is simply impossible.
During these busy moments, the answer to your hunger is not a burger and fries from a fast food joint. It is a smoothie from a local smoothie and juice bar.
Smoothies are full of vitamins and minerals, and with so many great add-ins you can build the smoothie to include protein, omega-3s, antioxidants, and more.
The Paseo Club is a social club that focuses on health and fitness. We have a cafe onsite with some of the best smoothies in town. So, yes, we are biased.
But we recognize that there are other great spots in the Santa Clarita Valley to grab a smoothie. Therefore, we are going to give you an honest assessment of all of your options in the area.
In this article, you will learn where to get a smoothie, a description of the smoothie bar, the pros and cons, the cost, and how we grade the smoothies.
We graded smoothies based on the quality of the ingredients, having a large selection of smoothies, the originality and taste of the smoothies, and cost.
The smoothie shops are listed in alphabetical order.
Smoothie bars in the Santa Clarita Valley
Jamba Juice
Jamba Juice first opened in San Luis Obispo in 1990. It has evolved from a single independent shop to an international chain.
Description: Jamba Juice has moved beyond its origins and now sells a wide array of smoothies and bowls. Their products are free from high fructose corn syrup, artificial sweeteners, artificial flavors, and artificial colors. They have many plant-based, dairy-free options.
Pros: Much like Starbucks in the coffee world, Jamba Juice excels in consistency and predictability. You can mostly find the same menu at its stores, so you can always order your favorite smoothie wherever you are.
The menu is diverse, and you can order from a plethora of bowls, juices, smoothies, baked goods, and more. They deliver, which makes getting your order easy and convenient. One of their top sellers is the flavorful Strawberry Surf Rider.
Cons: Jamba Juice does not provide the same quality as a small local independent shop that offers specialized attention to detail. Orders may not be able to be customized.
Good fit/bad fit: Jamba Juice is a great fit for people who love the diversity of their menu. People also like knowing they can get their same preferred beverage at every Jamba Juice they encounter.
Smoothie lovers who value organic or local ingredients will be disappointed.
Cost: Smoothies cost between $7-10.
Grade: C+
Quote: "The smoothies are so good! The workers are so sweet and so welcoming!"
Juice it Up!
Juice it Up! Is another SoCal-based enterprise. They specialize in "handcrafted fruit and veggie smoothies, fresh squeezed raw juices, acai or pitaya fruit smoothie bowls, cold-pressed bottled juices, and shots."
Description: Whether you like a classic berry smoothie, a nutrient-rich antioxidant fruit and veggie blend, or a health-boosting Immunity-C shot, Juice it Up! has you covered. There are delicious fruit bowls and bottled and raw juices as well.
Pros: They create many blends to support immune health and vitality. Drinks are fresh, flavorful, and healthy. Several great add-ins, include protein powder, collagen, spirulina, and more.
Cons: If you want something substantial to eat alongside your smoothie, you are out of luck. Juice it Up! just focuses on fruit-based drinks and bowls only.
Good fit/bad fit: Juice it Up! has a tasty selection of smoothies that meet the needs of most customers. Choose from tart, superfruit, protein-based, and plant-based smoothies. Ingredients are free of artificial ingredients or additives.
The menu is limited and does not have the same quantity of choices as Jamba.
Cost: Smoothies cost between $5-10, depending on the size of the smoothie and the item you order.
Grade: B-
Quote: "Rejuvenate was delicious. Beets and veggies. Not too sweet. They have açaí bowls, smoothies, and tons of other juices on the menu."
Movita Juice Bar
Movita Juice Bar was founded by two people, one of whom was the parent of a child with cancer. This experience inspired their exploration into health and wellness. They pride themselves on donating to local charitable organizations.
Description: Movita makes a tasteful selection of smoothies — green smoothies, peanut butter banana, a strawberry kiwi blend, and more. If you are looking for a
smoothie for breakfast, they have meal-replacement smoothies rich in protein.
PB banana protein smoothie is one of the top sellers — supporting fat burning, muscle recovery, and immunity. The green blend smoothie is chock full of the vitamins A, C, and E, and antioxidants, supporting immunity and detoxification.
Pros: Movita has a diverse selection of smoothies, bowls, and juices. The juices are light and delicious, made with fresh produce. The ingredients are clean and free of additives or sugars. They use organic ingredients — a special bonus for health-conscious customers.
Cons: Similar to the other smoothie/juice shops, you can not grab a wrap or sandwich with your smoothie. It is hard to find exactly what is in the smoothie — there is no clear ingredient list.
Good fit/bad fit: People who like fresh, clean ingredients will appreciate Movita's approach to food. There are lots of options, including drinks geared to health and wellness. Kombucha is available on tap.
If you want to go to Movita for a meal to accompany your smoothie, you'll be disappointed by the lack of options.
Cost: Smoothies go for $8-14.
Grade: B
Quote: "Love this place, especially after a good workout at the gym! Their juices are so refreshing and delicious!"
Nekter Juice Bar
Nekter Juice Bar is a national chain specializing in fresh, unprocessed ingredients to create delicious, healthy smoothies, juices, acaí bowls, and more.
Description: Nekter makes everything by hand, on demand. They have a wide range of superfood and regular smoothies. You can grab a tasty peanut butter mocha or pineapple matcha for an energy boost. The pink flamingo with dragon fruit or a tropical cooler with spinach are tasty, healthy options.
Pros: The ingredients are marked clearly for people who want to know what is going into their drink or bowl. Whether you are there for caffeine, fruity yumminess, or an antioxidant-rich green shake, Nekter has you covered.
Cons: There is no record of the ingredients being organic or local. There are no additional meal options available other than fruit-based bowls.
Good fit/bad fit: Customers with allergies or sensitivities can rest assured that they can customize their order. You can order online easily. There are great options for seasonal drinks and health-focused blends.
Drinks are a little more pricey, but not dramatically so.
Cost: Smoothies generally sell for $7.55-11.65. Add-ins such as protein powder, chia seeds, or acai can take the price up significantly.
Grade: A-
Quote: "I had a mango smoothie without milk, and it was awesome. My wife had a dessert bowl that she hasn't stopped talking about. "
The Real Juicery
The Real Juicery has shops in Canoga Park and Santa Clarita. If you like supporting independent local businesses, this is the smoothie and juice bar for you.
Description: The Real Juicery offers acai bowls, pitaya (dragonfruit) bowls, smoothies, juices, and shots of concentrated juice blends. Their bowls and drinks are made from fresh or frozen fruit, and the ingredients are displayed clearly.
Pros: Patronizing a local business that is not part of a big chain has advantages. Owners often work behind the counter and are invested in the quality of their products and the customer experience.
The Real Juicery has a solid selection of drinks and bowls, and the attention to detail is definitely there. One of the most popular smoothies is their Palm Date Smoothie with bananas, dates, coconut water, peanut butter, cinnamon, and agave.
Cons: The two shops are small in size. One mother commented that it is difficult to maneuver her stroller in and out of the bar. Again, no meal options except bowls. The prices are slightly higher than competitors.
Good fit/bad fit: If you like going to a local shop that uses fresh produce and does not use any processed ingredients, then The Real Juicery may be a good fit for you.
The menu has a lot of tasty options. You can find smoothies more geared towards flavor (Mango-Mia Smoothie) or ones meant to enhance your health (Green Up Smoothie with kale). There are many great add-ins, including Nutella (!), almond butter, spirulina, and cocoa nibs.
The Real Juicery does not appear to use organic ingredients. None of their smoothies are specifically meal-replacement smoothies, which means you have to do the guesswork. There are no coffee-based smoothies.
Cost: Smoothies are $9.95-11.95. The 16-oz smoothie is at the high end at $9.95, but the 32-oz smoothie at $11.95 is quite a deal. Add-ins are extra.
Grade: A
Quote: "I got the Tropical Vibe smoothie, and it did not disappoint. It was definitely a refreshing smoothie that was thick."
Enjoying smoothies in the Santa Clarita Valley
Living a full life means that it can be hard to keep up with all your responsibilities. Meals get forgotten, and you can find yourself hypoglycemic and still needing to put in another five hours of work.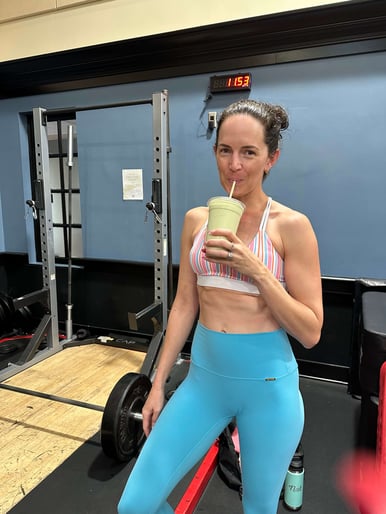 Other times you may need a between-meal drink, a caffeinated boost, or a post-workout snack. In any of those situations, smoothies are your answer.
Luckily, the Santa Clarita Valley is full of wonderful smoothie and juice bars — many of them provide takeout and/or delivery services. Now that you have read this article, you know all the choices available and which shop is the best fit for you.
The Paseo Club is a social club with eight acres of fitness facilities including tennis and pickleball courts, indoor and outdoor workout spaces, and a junior Olympic size pool.
When our members are finished tearing it up on the courts, crushing it in group fitness class, or getting long and lean at Pilates, they come to the cafe and have a smoothie.
The top favorites are:
Power Monkey

: made with your choice of almond milk or regular milk, ice, peanut butter, and chocolate protein powder

The Green Machine

: get your fruit and veggie intake in with this tasty blend.

Keto Power

: strawberries and chocolate dominate this smoothie. It is a great post-workout recovery option, made for those who are eating a keto diet.
If you would like to learn more about the Paseo Club and our community, then schedule a tour today.
Discover more about the club by reading these three articles: