A Summer Of Fun At Kids Club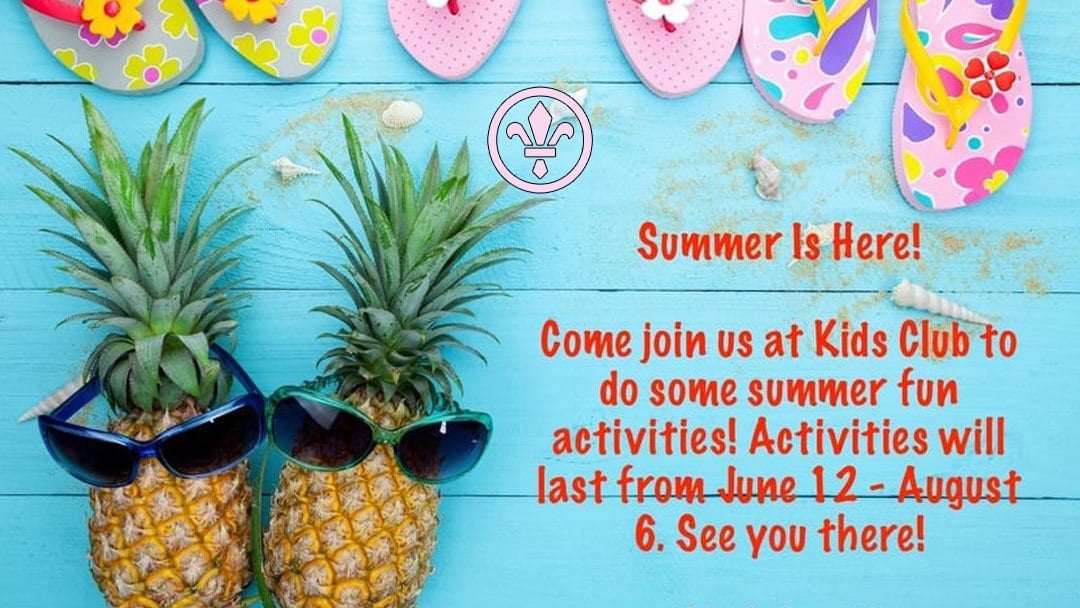 By Miss Maria and Miss Freya – Kids Club Staff Members
Summer is here and that means Kids Club summer activities are back! From June 12th to August 6th Kids Corner and Kids Club will have fun activities for your children each and every visit during summer vacation. Be sure to make a reservation on your favorite selected day. Stop by Kids Club and our friendly staff will be happy to help you make a reservation.
Here is a list of all the fun activities to look forward to this summer.
Muffin Monday
Tattoo Tuesday
Wacky hair Wednesday
Treasure chest Thursday
Face paint Friday
Superheroes Saturdays
Stickers Sundays
With kids celebrating their last day of school and graduating to the next class level we want to join you in celebrating! Come by, we can't wait to see you and have fun this summer. Staff here at The Paseo Club are also welcome to participate in summer activities, parents too! Surprise us with your creativity!
Summer must haves and tips for visiting Kids Club this summer. Here are some recommendations to have a more comfortable experience.
Wearing the proper shoes. Please bring closed toe shoes that are good for running and playing. Flip flops by the pool are fine but a change of shoes and socks for kids club is a must. Safety is top priority for our little runners, climbers and crawlers.
Sunscreen/hats. With the sun and the heat Kids Club will be rotating outside play time depending on the weather. 15 to 20 mins of indoor and outdoor play. Please administer sunscreen on your child before entering kids club.
Bring water bottle with child's name on it. Kids club is a water only room. We have water canisters to help refill your child's water bottle. We will encourage staying a hydrated as much as possible this summer. Stop by the cafe if you forget yours they will have them available for purchase.
Kids Club staff member Maria Garcia shares…
"Summer time at Paseo is always a lot of fun. The activities we host are always a big hit! Jokingly people line up for Beverly's Muffin Mondays. She shared with me that she prepares 4 dozen yummy muffins for our visitors. Come get painted by one of our many talented staff members on Face paint Friday. Don't miss out!" After interviewing a few staff members, we all shared the same thoughts about what we were looking forward to the most this summer? "Summer time is a time where we get to see old faces return and welcome new faces into the Paseo Club family. Freya from Kids Club shares her experience about summer fun at Paseo Club. "Everyday is different. There is something to look forward to for everyone who comes in!"
Don't forget we also have our monthly date nights and playdates where parents can drop off children and go enjoy a real date night on the town. Children will enjoy crafts, movie, dinner and games. Be sure to reserve your spot as these will fill up quickly! For any and all upcoming Kids Club events follow Paseo Club on social media and subscribe to the weekly newsletter for more summer fun events for kids and adults.
Can't wait to see you there!