Paseo Club | Childcare | fun | kids club | activity
Are Children Allowed At The Paseo Club, and If So What Do They Offer?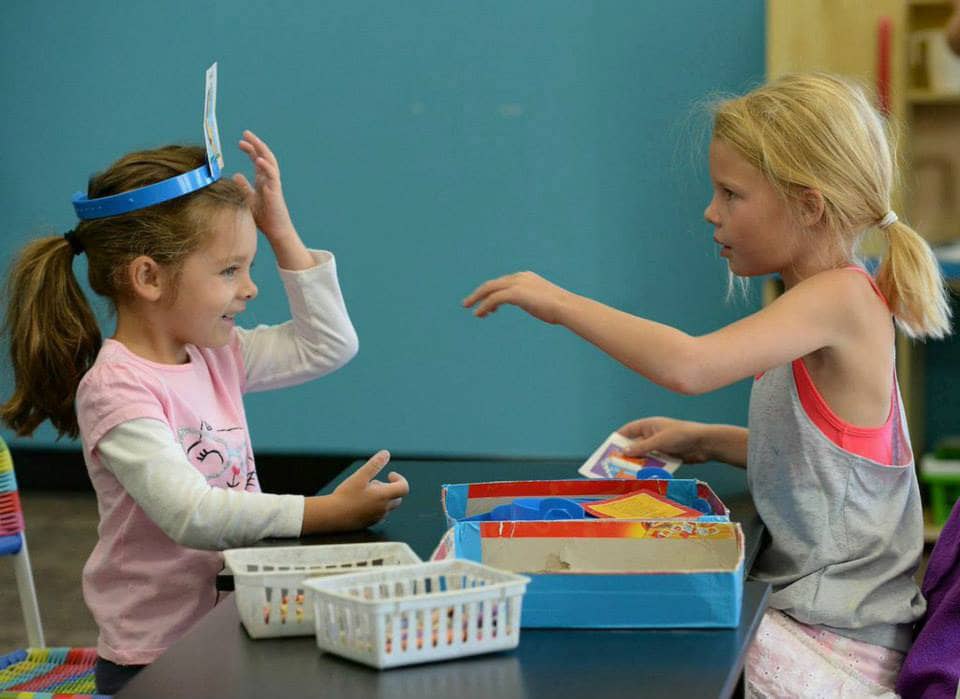 Are children allowed at the Paseo Club and if so, what does the Paseo Club offer for children?
When it comes to having children, it becomes hard finding time for yourself to enjoy partaking in activities and hobbies you love. As a parent you always want to make sure your child's needs are met before yours and oftentimes have to put your wants and needs on the backburner.
An important question that arises when joining a gym or fitness club while being a parent, is does this facility have anything to offer for my child and if so what do they offer?
To be straight to the point and to answer your question, Yes, we here at the Paseo Club do allow children to attend our facility. And better yet we have a children's program specifically geared for kids of all ages, starting from 3 months all the way to 12 years.
We here at the Paseo Club do our best to fit each and every need of every single member. In this article, we're going to dive in deep and discuss all the options available here at the Paseo Club for your child, as well as the benefits of Kids Club.
If you and your child are ready to join us, we want to ensure that your child is in a safe and fun environment that is a perfect fit for your little one.
What is "Kids Club" at the Paseo Club?
Kids Club is a program in which your kids are provided with an environment that enables their creativity to thrive, whether they want to part take in crafts or make new friends by playing outdoors on our very own jungle gym, the kids club provides endless fun for your child while you partake in any other activities at the Paseo Club.
Safety
We understand that safety is a key factor when leaving your child with us. Here at kids club we have some of the most fun and experienced individuals that will care for your child and keep a safe eye on them as if they were their own.
Kids Club has it's very own section of the Paseo Club, in which this entire area is dedicated and designated to all children a part of it. Each age group has their own play space as well, which gives them the freedom for outdoor play in a safe environment.
Days and Hours
Life can be a little hectic sometimes and scheduling can be a little tricky, luckily kids club is open everyday and can eliminate the hassle of you finding a babysitter last minute. We are open Mondays through Thursdays 8am-1pm & 4pm-8pm, Fridays 8am-1pm & 5pm-8:30pm, Saturdays 7:50am-1pm, and Sundays 9am-1pm.
Kids Corner Vs Kids Club
Here at the Paseo Club we have two separate areas for children. Kids Corner is specified for children who are at the age of 3 months old all the way to 4 years old. Once age 4, your youngster will move into the Kids Club room designated for older children, until the age 12.
We personally find it beneficial to have two separate types of kids areas (Kids Club and Kids Corner) that way children of various ages can hangout and play in an environment that is designated and geared for their age group.
Pricing
Whether you just want to drop your child off once a week throughout the month at Kids Club/Corner or everyday, we have various payment options and our goal is to find one that is best for you.
We offer an hourly fee of $12 per hour or alternatively we have an unlimited monthly package for a flat fee of $40 per month. Additional children would be discounted to $20 per month.
Good news is that if you purchase any type of membership at the Paseo Club, your child is included free, until age 12. With this being said, this means that your child or children, will have access to Pickleball and Tennis (depending on your membership type), the pool, as well as youth fitness classes and additional cost day/week camps.
What does "Kids Club" offer for my child?
From 3 months until 12 years, our Kids Club is a haven for your little ones to grow, play and learn. While you get to schedule your life at Paseo Club, you'll rest easy knowing your kids are well cared for and thriving in the Kids Club.
Kids Club and Kids Corner allows you to find that much needed balance in your life, allowing you to have some personal free time to participate in various activities at the Paseo Club, such as working out, part taking in member events such as Wine Down Wednesdays, expanding your social circle, or learning a new sport such as pickleball.
Baby Room
Starting at 3 months old, your baby will thrive in our play-based room, surrounded by loving and competent care. Oftentimes it is hard to find individuals you trust to watch your children as well as you do, especially as young as 3 months old.
We can assure you that all of our staff are highly experienced individuals who will take the best care for your child during their time here at kids club.
Big Kids
After their fourth birthday, your child will graduate to the Big Kids room. In this room they will find even bigger, cooler and older play-based equipment than they have seen before. This allows your child to grow and make their own friendships, with kids of similar ages.
Knowing that your children are in an atmosphere where they can form lifelong friendships as well as allowing their creative minds to flourish, leaves you at ease while working out. Parents have even said while their kids are having fun at kids club,
Play Dates
Finding time for a date night with your partner or significant other, while having children is definitely a task in itself. Luckily once a month, every month, Kids Club at the Paseo Club gives your kids their very own playdate! Held one Sunday per month, your kids are provided lunch, movies, play time, and crafts.
Date Night
In addition to the Play Date day offered one Sunday per month, one Friday per month, you drop your kids off and see who has more fun! Dinner, crafts, movies and games make their Friday night great! This gives you the perfect opportunity to go on your very own date with your significant other, while your child or children enjoy hanging out with their friends at Kids Club.
Is your child ready to join Kids Club or Kids Corner?
The Kids Club will be your perfect compliment to all your court and fitness time. Your child will be having as much as you are with their own space to enjoy a healthy life at Paseo Club.
In a structured, safe fun space mixed with play-based games, your child will be asking to come to Kids Club.Your child will make their own forever friendships when they play at Kids Club.
The only way to know for sure if Kids Club or Kids Corner is the right fit for your child, is to have them try it out. If you are not already a member and want to try out the Paseo Club while your child tries out Kids Club, you can sign up for a 7-day free trial with us to try out the club and see if it's a good match.
Now that we've answered any questions you might've had about our Kids Club and the options the Paseo Club has for your child or children, we're excited for you all to come in and see what we have to offer. Can't wait to see you at the club!