Paseo Club | Fitness | Event | food | pickleball | Tennis
How to celebrate Memorial Day at the Paseo Club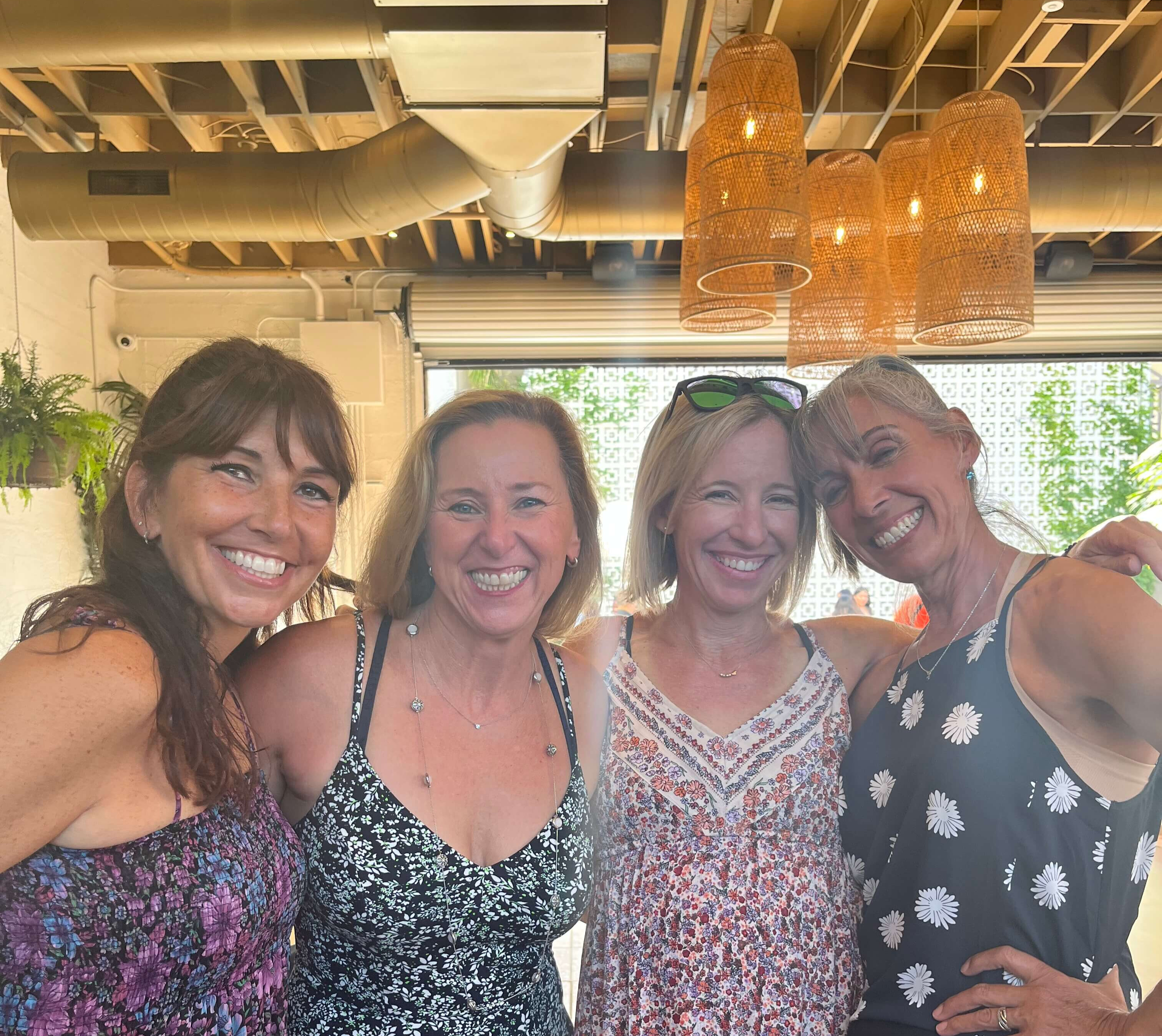 While Memorial Day may not be the official first day of summer, it certainly feels that way! Days are lengthening, the sun is shining, and everyone has pulled their grills from the garage.


Memorial Day is a great time to get together with friends, family, and neighbors to visit, relax, and eat. But planning, hosting, shopping, and cleaning are not all they're cracked up to be.


This Memorial Day, let the Paseo Club do the work while you kick back and enjoy yourself.


The Paseo Club is a social club in the Santa Clarita Valley that values health, fitness, and community. We host several fitness and social events for members to enjoy throughout the month.


In this article, you will learn about what is happening at the Paseo Club during Memorial Day Weekend, when the events occur, and any fees you need to pay or registrations to make.


How to celebrate Memorial Day at the Paseo Club
There is a wide range of activities to participate in over the Memorial Day Weekend at the Paseo Club. .


May 25: Pros Exhibition Series
The first Pro Exhibition Series match is scheduled for Thursday night, so come out and see your favorite pros in action!

We will kick off Memorial Day weekend with the summer's first in-the-series match. Watch Rene Heger partner up with Adam Davidson to take on Dustin Kua and Paseo Club youth and now a player for Division 1 Sacramento State University, Adam Chodur.

This exhibition promises to be some high-level, fun tennis — you will not want to miss it! The exhibition begins at 6 pm. There are no fees or reservations needed. Beer specials and appetizers will be available courtside.
May 26: Dive-In Movie Night
Beginning Memorial Day weekend, Paseo Club is ready to kick off the summer, including our annual Friday night Dive-In Movie series.

Lifeguards will be in attendance, popcorn will be popping, and drinks and snacks will be available at the cafe for purchase.

On Friday night at sundown, we will feature Puss In Boots: The Last Wish (2022). There are no fees or reservations needed. Bring the whole family!
May 26: Spring Date Night
Check the kids into Kids Club for a special night, then take the evening off and head out on the town! Paseo Club Date Night is as much fun for the kids as for the parents.

The next Date Night is Friday, May 26, from 5:30-9 pm. Kids ages 4-12 will enjoy dinner, a movie (Peter Rabbit), and spring crafts.

Reserve a spot for your child by May 24 by contacting Kids Club staff. The cost is $25 per child.
May 27-28: Weekend Warrior Games
Watch some high-level pickleball over Memorial Day Weekend! Men's and mixed doubles will compete. All players are DUPR 4.5+.

Twelve teams will participate, all playing against one another for 4.5 hours of non-stop high-action pickleball. Whether you are a pickleball player or not, this is a great opportunity to watch skilled athletes in their element!

The Weekend Warrior Games are from 1-5:30 pm. There are no fees or reservations needed to watch.
May 29: Bells & Beers
Start your Memorial Day morning off strong by attending Bells & Beers! Join Cayden for a morning workout of dumbbells, barbells, and kettlebells to get your blood flowing and muscles working, then head to the bar to celebrate a great workout with a beer!

This class will be held in the Tribe Room at 9 am and costs $25. Reserve your place in class by contacting instructor Cayden Dunn.

May 29: Memorial Day Tennis Mixer
Come to the Paseo Club's Memorial Day Tennis Mixer on Monday morning. All you need is a partner!

Join us from 10 am until 12 pm with some fun tennis matches, then enjoy a holiday-themed drink on the patio afterward.

The cost is $25 per person to play. Don't forget to dress to impress. Awards will be given to our winners!

This mixer is a great way to have fun and work up an appetite before our afternoon BBQ. Reserve your spot by using the QR code on the flier at the Paseo Club.
May 29: Memorial Day BBQ
After the morning festivities are complete, join us for our annual BBQ by the pool! Burgers, dogs, with all the fixings, and drink specials will be available to get the summer vibe flowing. The Memorial Day BBQ is from 12-4 pm. No reservations are needed.
Welcoming summer at the Paseo Club
Memorial Day Weekend is the kick-off to summer, and we would love for you to celebrate it here at the Paseo Club.

Instead of working behind a hot grill for hours or getting stuck in the kitchen washing the one-hundredth dish, come to the Paseo Club. Enjoy watching or playing sports, working out, swimming, eating, and more. There is something for everyone!

In this article, we shared information about every event happening at the Paseo Club from Thursday, May 25, to Monday, May 29. Now you can pull out your calendar and decide which events you'll attend!

The Paseo Club has been a home away from home for almost twenty years. We offer over 60 group fitness classes each week as well as courts for pickleball and tennis. Members young and old(er) love swimming in the junior Olympic pool in the summer.
If you would like to visit our club and meet members, staff, and instructors, then schedule a tour. Tours are offered daily.


Read these three articles to learn about the Paseo Club and what we offer.
The 10 benefits of kettlebell workouts (and how to attend Beers and Bells class at the Paseo Club)