santa clarita | Group Exercise | new year | tribe
How to get fit in the New Year in the Santa Clarita Valley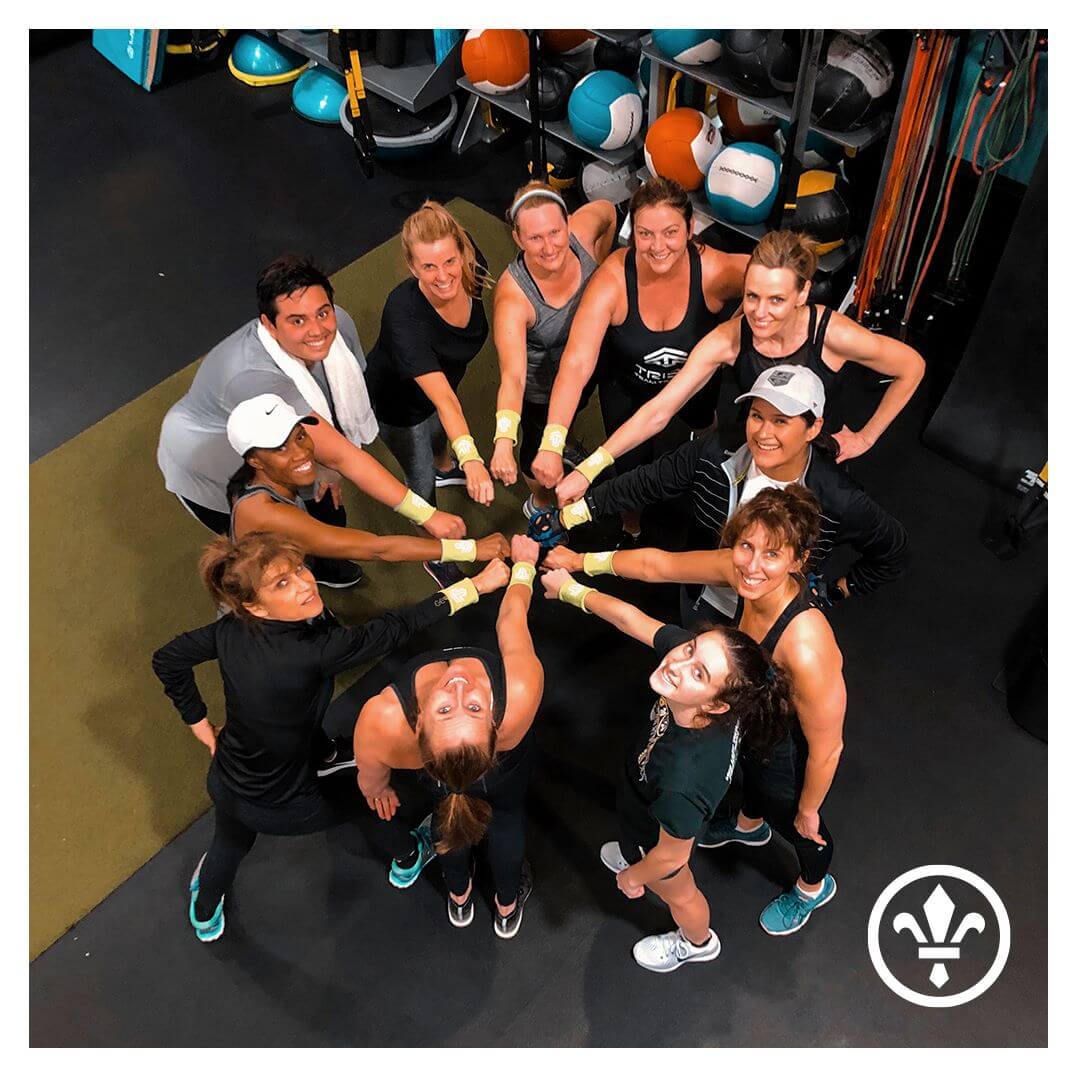 If you are like most people who make New Year's resolutions, your resolution is about improving your fitness level. In fact, 91% of resolutions are about fitness.
But as we all know, New Year resolutions can be tough to stay committed to — we become too busy, and life gets in the way, or we aim too high and become discouraged when we do not meet our goals.
The most essential steps for success with your resolution are:
Be realistic

Make a plan

Stick to it
To help you get started on your fitness plan for the New Year, we have compiled all the resources available in the Santa Clarita Valley for getting fit.
Where to get fit in Santa Clarita Valley

Getting fit can only be achieved if you find an exercise you enjoy —nobody can exercise for long if they hate the activity.
Below you will find a condensed guidebook to all of the fitness resources in the Santa Clarita Valley that you could need. There are indoor and outdoor options, paid and free options, and community and solo options — essentially something for everybody.
Private fitness centers, clubs, and gyms
For many people, exercising in a gym or fitness center is the easiest way to ensure a good workout. There are no distractions while you train, and gyms often offer a wide variety of group classes.
Group classes help to boost accountability and foster camaraderie among participants. The skilled instructors also help you move safely while encouraging you to reach your next fitness level.
Afterburn is a gym based in Valencia. They offer free trials for people who want to try out their facility. Afterburn instructors teach many different classes including HIIT, kickboxing, cardio, and lifting classes. They also offer personal training and massage.
LA Fitness is a gym with group classes, workout areas, and an indoor pool. They also have childcare available during select times. There are multiple locations.
Gold's Gym of Valencia has an outdoor pool and hot tub. There is a large cycle studio and several group fitness options. You can even sign up for yoga or Pilates classes. Grab a free pass to check out their space.
The Paseo Club is a social club spread out over eight acres. It has pickleball and tennis courts, extensive group fitness classes, a pool, a spa, and a cafe. The club hosts several social and charitable events throughout the year.
Valencia Country Club is one of the top 25 golf courses in southern California. They host a par-72, 7,100-yard championship golf course, fitness center, and multiple eating options.
Yoga centers
Yoga is a movement and meditation practice that originates in India. It combines breath with holding, balancing, and moving through various poses. Yoga calms the mind and is an antidote to a busy day or week.
Just because yoga is not a high-intensity/high-impact activity does not mean that it does not help you get fit. Practicing yoga increases mobility, flexibility, strength, and balance.
Drenched is a boutique center that offers a variety of classes — strength building (Tread and Soul), Pilates (reformer), barre, and hot yoga.
Yoga Yoga offers classes for both newcomers and veteran yogis. Depending on your needs, they have in-person and online options. There are many styles of yoga available at Yoga Yoga.
Hot for Yoga is a center that teaches Bikram-inspired yoga. This involves doing yoga in a heated room. Practicing hot yoga increases circulation, detoxification, and flexibility.
Thermal Horizons is a wellness center in Valencia that provides fitness classes, hot yoga, meditation, and sound healing.
My Yoga Canyon Country offers many types of yoga classes, including Vinyasa, restorative, ACRO, and yin. There is even a candlelit 5:30 pm class to help you unwind from your long day.
Pilates centers

Pilates has become a hit with people of all ages. Pilates is done either on a yoga mat on the floor, or on specially-designed machines called reformers. Pilates emphasizes building core strength, enhancing mobility, and developing controlled strength.
The Paseo Club offers several Pilates class options — mat Pilates, reformer Pilates, and Pilates and Stretch. Classes are available for beginners and more experienced members. A free intro class is taught on Sundays.
Motivate Studios offers 45-minute full-body workouts on the Megaformer. These Pilates-inspired workouts focus on resistance training, cardio, and flexibility.
Butterfly Studios is run by Sandra Baeza. She teaches private and group classes on Pilates reformers. She helps people heal from injuries, build strength, and trim and tone.
Grit and Gratitude offers both traditional Pilates and Pilates-themed classes. Some of the options are more fitness-focused, while others emphasize rest and rejuvenation.
Old School Pilates teaches Pilates classes based on the original principles developed by Pilates founder Joseph Pilates. The owner Daniela Mazal's mission is to bring Pilates to everyone, offering sliding-scale tuition to help make that happen.
Movement of Pilates has certified teachers that instruct small group classes and private sessions. They teach traditional Pilates to people of all experience levels.
Pilates Plus Santa Clarita blends Pilates with weight and cardio training. The classes are great for people who want a workout while still including mobility and flexibility in their programming. There are ten students or fewer in each class.
Complete Pilates and Fitness teach in-person and Zoom lessons. Instructors offer Pilates and barre classes. They work with seniors, postpartum mothers, and people of all backgrounds.
Swim centers
Swimming can be a place of great peace and calm — a moving meditation. Swimming laps and doing water aerobics are also great for cardio which helps to burn fat and boost heart health. It is safe on the joints and is a great activity for people recovering from injuries.
LA Fitness of Santa Clarita has an indoor pool, spa, and sauna. The pool is part of a large fitness center — so you can work out, swim, then rejuvenate in the sauna.
Gold's Gym has a gorgeous outdoor lap pool and hot tub. It is similar to LA Fitness in that it is part of a fitness center, and you can get a workout in before your swim.
Paseo Club has an outdoor junior Olympic pool that is open year-round. There is open swim and lap swimming available. The club offers water aerobics (Liquid Cardio) six days per week.
City of Santa Clarita offers lap swim, senior swim, and water exercise classes. They offer swim passes at affordable rates, making the local pool a great place to go.
College of the Canyons Swim offers a master's swim program for those looking to take their swimming to a competitive level. The program is composed of adults who are former competitive swimmers, fitness swimmers, triathlon races, general swim fanatics, and beginners.
Adult sports leagues
Sometimes the best way to get fit is to have so much fun exercising you hardly notice the work you are putting in.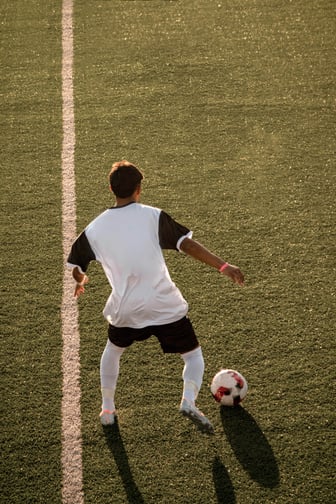 Playing sports can definitely fall into this category. Adult leagues are a great place to make friends and get fit while playing your favorite sport.
The city of Santa Clarita has several sports options for adults.
Soccer

Softball

Disc golf

Pickleball

Volleyball

Basketball

Ultimate frisbee

Walking Challenge

7-on-7 Flag football




P
ublic parks for community sports
Public parks are a great resource for pick-up games. Sign up with a league or start your own game with friends or co-workers. Facilities are often available at little to no cost.
Valencia Glen Park has three venues for exercise — a pool, tennis courts, and basketball courts. So when you are ready to exercise and want some fresh air, Glen Park is the place for you.
Bouquet Canyon Park offers baseball, tennis, and basketball facilities, all with lights so your game can extend into the evening without interruption.
Valencia Summit Park is a great little park in Santa Clarita that offers play spaces for kids but also tennis courts for you. Grab a friend and play some singles tennis!
Valencia Meadows Park in Santa Clarita has a baseball diamond, basketball courts, and a swimming pool.
Dr. Richard H Rioux Memorial Park is spread over 17 acres in Stevenson Ranch. This park has more options than any others in the SCV — tennis, basketball, baseball, softball, horseshoe, running track, soccer field, flag football, and skateboarding. It is also an excellent option for social gatherings because of its picnic and barbeque areas. Work up a sweat with friends playing soccer, then celebrate a game well played with an awesome potluck.
Trails for hiking, running, or biking
Getting outdoors can be the best way to ensure being physically active. The fresh air and beautiful scenery breaks up the monotony of a day spent indoors. Time in nature also reduces stress and lowers blood pressure.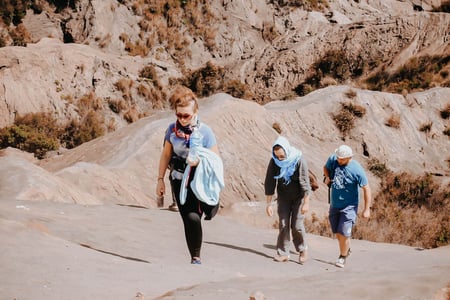 East Canyon is an enjoyable 6.4-mile out-and-back trail near Newhall, California. It is home to some of Santa Clarita's most lush and verdant vegetation. East Canyon is considered a moderately challenging route, taking an average of 3 hours and 13 minutes to complete.
Placerita Canyon hosts many different hikes of varying lengths and degrees of difficulty. The Placerita Canyon and Waterfall Trail are 47 miles long, with several great spots to stop and rest along the way.
Los Pinetos Ridge via Oak pass is a 7.2-mile loop trail. It is a challenging route, taking an average of four hours to complete.
Los Pinetos trail is a 6.6-mile out-and-back trail. This is a challenging route and takes an average of 3 hours and 50 minutes to complete.
Vasquez Rocks, Placerita Nature Center Loop, Waterfall Trail via Walker Ranch Trailhead, and Manzanita Mountain Trail are all shorter routes that can be fun to go out on when you are short on time or for a family hike with kids. They average about an hour to complete.
The Beast is located at the end of Railroad Ave. It is a 4.8-mile climb up to the top — this hike is not for the faint of heart. Once you make it up to the top, enjoy a moment to take in the view of all of Los Angeles and beyond. It is challenging from start to finish, including the descent, which seems easy but can be slippery in some areas.
Ed Davis Park in Towsley Canyon is one of the most popular hiking trails in the SCV. The entire trail is almost five miles – although a shorter version runs about two miles. It offers views of the whole valley from the top of the trailhead. But be warned — the race to the top is challenging for any fitness level. Be on the lookout for deer and even the occasional bear!
This trail is also popular for mountain biking, so you'll share the trail — which can be narrow at certain spots. The back side is also built with lots of switchbacks, leading down to a stream bed that can be full, depending on the season.
Final steps to getting fit in the Santa Clarita Valley
Making new lifestyle choices and changing habits is not easy to do. It takes a determined mindset and setting achievable goals. But your health is worth it!
Once you find your favorite physical activity (or activities), you'll discover that you will feel better, be stronger, sleep better, and your mood will improve. Exercise truly has all of these benefits!
Luckily, the Santa Clarita Valley has beautiful weather almost all year round. Even if the weather is inclement — too hot or too cold — there are several indoor options to select.
The Paseo Club offers several group class options to help members get fit with the support of friends and neighbors. You can come in for Pilates, yoga, weight training, HIIT, Liquid Cardio, cycle, and more.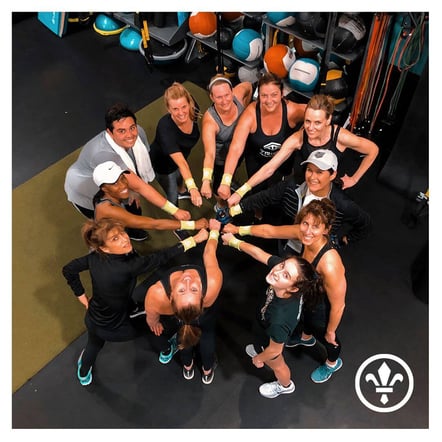 During the week of January 9th-15th Paseo Club's Tribe Core Strength, Functional Fitness, and HIIT Extreme classes are available free of charge. This is a rare opportunity to try these classes out, challenge yourself to new heights, and meet other friendly club members.
If you are looking for a fitness center that also values community and personal connection, then the Paseo Club may be the place for you!
Tours of the club are available daily. Schedule your tour today so you can meet members and staff, and see the facilities.
To learn more about health and fitness, check out these three articles.