Jessica Petersen Blog | ceviche | delicious | cauliflower | recipe | appetizer | Nutrition
How To Make Cauliflower Ceviche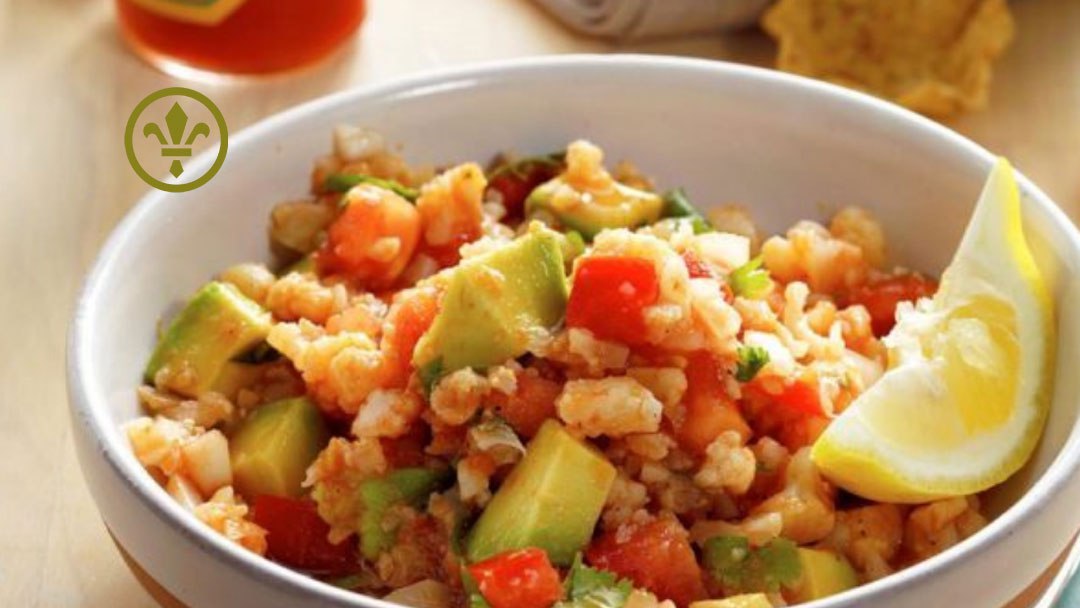 By Jessica Petersen - Pilates and Group Fitness Instructor
Holidays are a little different this year and even though you may not be doing as much entertaining as usual we could all use a yummy appetizer in the recipe repertoire!
I am not a huge cauliflower fan, but trust me…this cauliflower ceviche is addicting! Serve with tortilla chips and watch it get gobbled up! Bonus, it's Vegan too!
Ingredients
1 head of cauliflower
6-8 radishes
3 medium tomatoes
1 medium onion
2 large avocados
1 cup ketchup
1 cup orange juice
Salt *to taste
Pepper *to taste
Cilantro *to taste
Lemon wedges *garnish
*Notes: be sure to dry the cauliflower and radishes well after boiling.
Preparation
Step 1: Finely chop cauliflower and radishes.
Step 2: Chop tomatoes.
Step 3: Boil 1 cup water in a large skillet and add cauliflower and radishes; cook uncovered 5-8 minutes until crisp and tender.
Step 4: Mix ketchup and orange juice in separate bowl.
Step 5: Chop onion.
Step 6: In a large bowl combine DRY cauliflower and radishes with tomatoes, onion, ketchup mixture, salt, pepper and cilantro.
Step 7: Cover and refrigerate for 1 hour at a minimum.
Step 8: After chilled chop in the avocado and serve with tortilla chips and lemon wedges.
Enjoy!!
Happy Holidays everyone!!