spice | ginger | Brittany Daggs Blog | bread | pumpkin | recipe | Nutrition
Vegan Pumpkin Gingerbread Loaf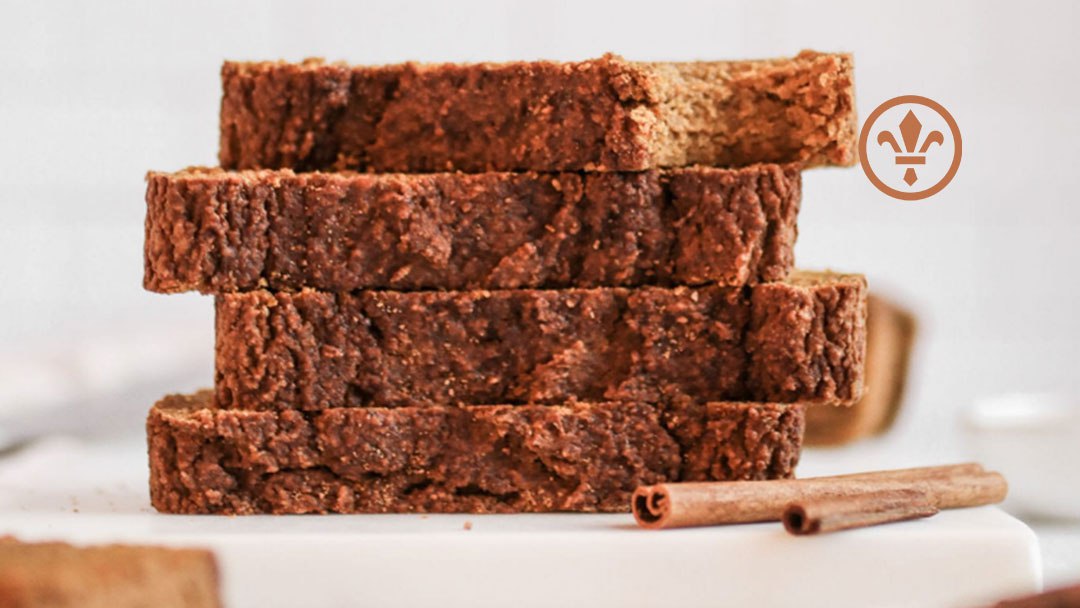 By Brittany Daggs - Front Desk Manager
Most of you probably don't know but I've been vegan/plant based for over 3 years now.
So during these fun times of year I love sharing some yummy goodies with everyone around me. Keep in mind this recipe is vegan and gluten free and it is on the dense side but if you warm it with a little butter it's so yummy!
You can also DIY your gingerbread spice instead of purchasing a pre-made spice blend. This saves money, kitchen cabinet space and of course, packaging. The spices that make up "gingerbread" are cinnamon, ginger, allspice, nutmeg and cloves. Use about 2 tbsp of gingerbread and cinnamon and 1 tsp of the rest to make! If you have the luxury of grinding your own spices from the full form, it goes without saying that the flavour is even more intense.
Dry ingredients:
2 cups oat flour
1/2 cup almond flour
1/3 cup coconut sugar (can use brown sugar)
4 tsp gingerbread spice
1 tsp pumpkin pie spice
1 tsp baking powder
1 tsp baking soda
1/2 tsp salt
Wet ingredients:
1 cup pumpkin purée
1/3 cup maple syrup
1/4 cup creamy roasted almond butter, or alternative nut or seed butter of choice
1/2 cup almond milk
2 flax eggs (2 tbsp ground flax seed + 5 tbsp warm water)
1 tsp apple cider vinegar
INSTRUCTIONS
Preheat your oven to 350F degrees while you prepare your batter. Line a loaf with parchment paper and set aside.
In a large bowl, whisk together wet ingredients until smooth.
Next, sift all dry ingredients into the bowl, and mix with a spatula until even and smooth. The mixture should be quite thick, and not too wet. Not your typical cake batter texture.
At this point you can taste the batter and add more or less spice as you'd like (perks of vegan baking, am I right?).
Transfer mixture to loaf pan and bake for 50-60 minutes, or until a toothpick comes out clean and loaf is baked through.
Remove from oven, remove loaf from the baking pan and let cool on a cooling rack. Once completely cool, use a bread knife to slice into pieces.