Jessica Petersen Blog | vegan | bread | pumpkin | recipe | Holidays | Nutrition
How To Make Vegan Pumpkin Bread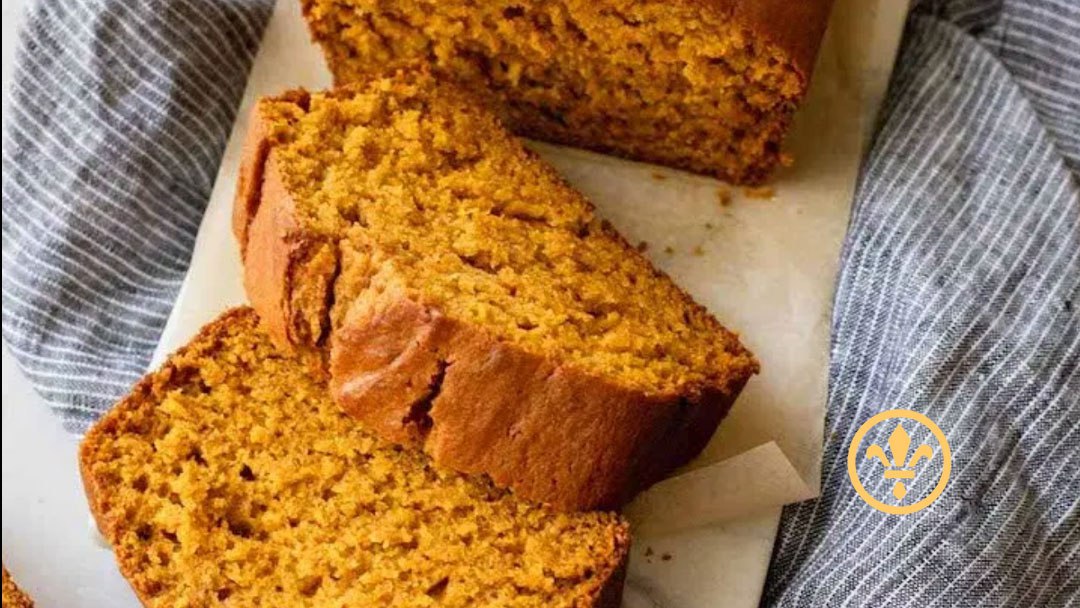 By Jessica Petersen - Pilates and Group Fitness Instructor
This vegan pumpkin bread is one of my family's absolute favorites!
Ingredients:
1 tbsp ground flaxseeds
2.5 tbsp water
15 oz canned pumpkin
1 ¼ cups brown sugar *
½ cup canola oil
¼ cup soy milk
1 ¾ cups All Purpose Flour
1 tsp baking soda
½ tsp baking powder
½ tsp salt
2 tsp ground cinnamon
¼ tsp ground nutmeg
¼ tsp ground cloves *
*Notes: Brown Sugar is great in the recipe, but I have made it many times with Coconut Sugar and it tastes great and is a bit healthier! Ground Cloves can be hard to find and most of the time I do not have it in my pantry so I use Pumpkin Pie Spice instead which is a mixture of nutmeg, clove, ginger, cinnamon. It works great!
Preparation:
Step 1: Preheat oven to 350 degrees and grease loaf pan with butter alternative…I use Earth
Balance Butter.
Step 2: In a small bowl combine the flaxseed and water; set aside to let thicken. This will
become your flax egg and used in place of real eggs.
Step 3: In a large bowl whisk together the pumpkin, brown sugar (or coconut sugar), canola
oil, flax egg and soy milk until smooth.
Step 4: Add the flour, baking soda, baking powder, salt, cinnamon, nutmeg and cloves; stir
gently until combined.
Step 5: Pour mixture into pan and bake for 1 hour and 15 minutes. I check mine at the hour
mark and sometimes put foil over the top towards the end so it doesn't over brown.
Step 6: Let cool in pan for 15 minutes before removing.
Step 7: Enjoy!! Best warmed up with some Earth Balance Butter on top!