Paseo Club | Health | santa clarita | Kids | sport
How can I get my kids involved in sports in the Santa Clarita Valley?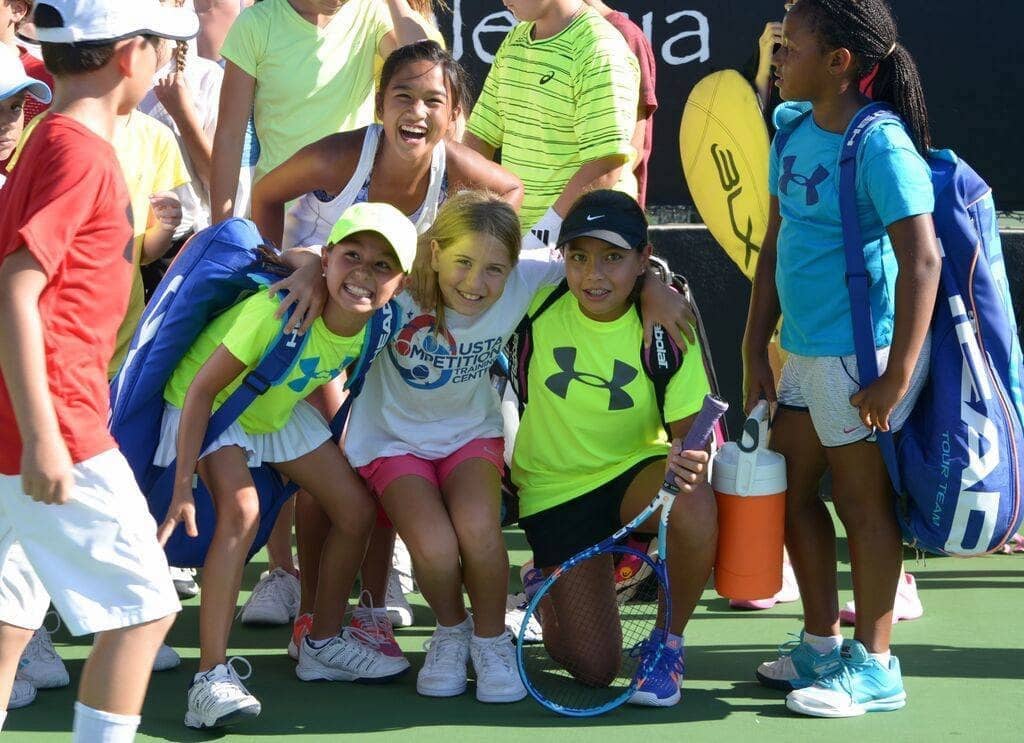 Santa Clarita is home to over 200,000 residents, with many of these residents being children. For those who have children and live in Santa Clarita they are oftentimes looking for ways to get their children involved in sports and other fitness activities.
We here at the Paseo Club have employees and members from all walks of life who live in the Santa Clarita Valley, and are all very knowledgeable about what there is to offer for youth sports. In this article we will go into full detail as to all the sports and fitness options available for the youth of Santa Clarita.
Soccer
Here in Santa Clarita we are well known for our amazing and large soccer community. Ranging all the way from soccer for young toddlers to adult leagues there is no doubt there is a team that will be a perfect fit for your little one, or even you.
Ayso
AYSO or better known as (American Youth Soccer Association) is an excellent soccer organization for kids ranging from 3 years old to 18 years old. Not only is AYSO a nationwide organization but it can also be found in Santa Clarita.
Most of the soccer players and even coaches that now live in Santa Clarita, oftentimes started their soccer career by playing AYSO and then working their way up to more competitive leagues.
Club
In Santa Clarita you can find a plethora of club soccer teams, from FFSC, Magic, United, SCSC and more. Club soccer is definitely for more competitive individuals, so if your child is already a skilled soccer player or is just looking for a more intense atmosphere, then Club soccer may be ideal for them.
In my personal experience and many others that I know, I have met some of my closest and lifelong best friends through club soccer, and have created everlasting friendships.
Soccer Center
When living in Southern California and Santa Clarita specifically it is no secret that we experience intense heat and dry weather. If you're looking for an atmosphere that is more indoors and air conditioned, then the Santa Clarita Soccer Center is the place for your child.
2.) Football
As we know one of the most favorite sports in the US today is American Football. Santa Clarita is also well known for its fantastic football community. This community is full of some of the most fun and friendly individuals.
Flag Football
There is a youth flag football program in Santa Clarita that actually offers two seasons, one being in the Spring for 5 on 5 and the other being in the Fall for 8 on 8. The flag football program in Santa Clarita is for ages 5 to 13.
With this program, your child is involved in a season lasting approximately 10 weeks, and consists of practices and games all held at local parks within our city. It is said that "Our Youth Sports Programs are designed to be a source of fun and enjoyment for the community's youth, while building their character and self esteem."
Club Football
Just like Club Soccer, Santa Clarita also offers Club Football, for teams such as Warriors, Spartans, Vikings, and Wildcats. Each of these teams located across the Santa Clarita Valley makes it their goal to help teach youth football and cheer to all the children in the program, in an encouraging and friendly way.
3.) Baseball and Softball
There is no doubt that baseball and softball are both other nationwide favorite sports, especially here in Santa Clarita. You can find both baseball and softball leagues for children and even adults. These two sports are just some of the many that allow you or your child to get some excellent exercise and make friends along the way.
Hart Fields
Out here in Santa Clarita we have a huge array of both baseball and softball fields, especially at William S Hart Pony Baseball & Softball fields. This specific location in Santa Clarita is the heart of where all youth baseball and softball games and leagues are held.
Hart Fields are an excellent environment for children of all ages to learn the sports of baseball and softball, or to strengthen their skills by playing on one of these teams.
Club
Just like many other club sports in Santa Clarita, there are club teams for both baseball and softball for those looking for a more competitive atmosphere and are wanting to travel out of the city for games as well.
Club baseball and softball are both just another fun way to get your child or children involved in a great sport and a very supportive and encouraging atmosphere to make them the best ball player they can be.
4.) Volleyball
Another excellent sport that is extremely popular across the nation and Santa Clarita Valley, is volleyball. In Santa Clarita we have a plethora of volleyball teams to join for children of all ages. For children or young teens who are looking for a fun sport that is out of the sun, is Volleyball.
A highly recommended and respected volleyball club is Legacy Volleyball . They provide your child with an extremely fun and positive environment that enables them to really learn and enjoy the sport in the process.
It is said that Legacy Volleyball specifically hires only the best coaches they can find to train their players, to ensure that the players are getting the most out of their time at Legacy Volleyball.
There is no doubt that a coach has the largest influence on a player and is an enormous part of their sports career, so it is a huge goal at Legacy to make sure the coaches are well trained individuals and provide the players with everything they need to excel in their sport.
5.) Basketball
Basketball is a much loved sport nationwide and in Santa Clarita. Here in Santa Clarita we have many great basketball programs of which are geared specifically for the youth. This sport enables children to work together as a team and make friends along the way.
What better way to get your child or children involved in a sport than basketball. Basketball is a sport of endurance and skill. Whether your child is a beginner or a very skillful player, there is a program and group right here in Santa Clarita that is perfect for them.
Just like some of the other sports mentioned in this article, Basketball is another indoor sport, so if your child wants to play a sport in a cooler environment then this may be ideal for them.
Some of the well respected groups and organizations in Santa Clarita for Basketball are Way 2 Go Sports and Starting 5. If you think your child would be interested in Basketball then it is highly recommended to enroll them in one of these organizations.
6.) Swim
Swim and aquatic sports are another one of the many options to get your child involved in a team oriented sport. Santa Clarita is well known for its many swim teams across the entire valley.
What better way to stay cool and take a leisure activity and turn it into a fun sport to participate in, than swim. Most housing areas in SCV have their very own swim team and compete with other teams across the valley.
There is nothing better than having your child enrolled in a sport where practices are held at your community pool down the street. This makes getting to practice on time super easy.
Canyons Aquatic Club
For individuals looking to enroll their child in a more competitive swim atmosphere, then Canyons Aquatic Club may be the right fit for them.
As stated on their website, "Canyons Aquatic Club is based out of College Of The Canyons. We train at six pool locations. We are proud to train swimmers from the novice level to Olympian and treat each of our athletes with the same belief that each has unlimited potential.
No matter if you're a competitive swimmer or just looking to get in shape, 4 years olds to 55+, Canyons has a lane for you."
Aquatic Center
Another well known location for swimming in the Santa Clarita Valley is the local Aquatic Center. This is such a great environment to entertain the entire family. Equipped with a water park, olympic sized swimming pool, diving boards, and more, the Aquatic Center is a great place to exercise and relax all in one.
7.) Golf
If your child is looking for a sport where it is focused more on individuality and a single player, then Golf may be ideal for them. Santa Clarita is home to 5 golf courses each located throughout the valley.
A popular course for children to really get a grasp of the game of golf is Vista Valencia . This golf course is excellent for both beginners and advanced golfers, enabling them to learn the game of golf or touch up and practice their skills.
Vista Valencia has a program called the Nike Junior Golf Camp that runs every Monday through Friday from 9:00am to 3:00pm. These camps are run by well versed golf coaches who are extremely experienced and talented individuals looking to teach the youth about the sport of golf.
8.) Tennis
Throughout the Santa Clarita Valley and across the nation, Tennis is another admired and favored sport to play. What is so great about tennis is that if your child wants to focus on their individual game and learn and play 1 v 1's they can, or if your child wants a more team oriented environment then they can learn and play 2 v 2's.
There are a large number of Tennis courts scattered throughout Santa Clarita, however, there aren't as many tennis clubs or programs to join.
More often than not you have to search for Tennis coaches and classes to teach your child the sport, or you are left with the responsibility of teaching your child yourself.
9.) Gymnastics/Cheer
Santa Clarita is full of great gyms for both gymnastics and cheer. Whether your child is wanting to learn these sports or wants to find an excellent well respected team to join, there are plenty of options.
Gymnastics and Cheer are both sports that put your physical abilities and creativity to the test. These sports are filled with high energy individuals who love doing what they do.
There are over 6 gyms for gymnastics and over 5 gyms for cheer throughout the Santa Clarita Valley. Whether your child wants to participate individually or on a team, there are many locations where they can do so.
Some of the many highly respected gyms for both gymnastics and cheerleading in the Santa Clarita Valley are, Gymnastics Unlimited, Scv Allstars, Hugos, Wallers, and many more.
10.) Dance
Another extremely popular sport across the nation and in Santa Clarita is Dance. A beautiful thing about dance is that it gives the youth and older dancers the opportunity to creatively express themselves and their emotions through dance and essentially tell a story.
Dance is both an individual and a team sport, so if your child wants to do a solo or participate in a group dance they can do so. Whether your child is a beginner or advanced dancer, there is definitely a dance studio for them.
A few of the many well known dance studios in Santa Clarita are Dance Studio 84, Shooting Stars Dance Studio, L'amore, and many more.
11.) Running
Running is amongst one of the many sports that allows you to compete individually or on a team. This sport really puts athletes' stamina and endurance to the test. Santa Clarita is home to a large running community.
What is so great about running in the Santa Clarita Valley, is that there is so much beautiful scenery along the paseos, housing tracts, hiking trails, and many SCV staples to see. With this being said you and your child could literally run around your neighborhood and experience the beauty of what lies past your front yard.
There are many different running teams for children of all ages including adults if they want to join. Some of the most well known running groups are Santa Clarita Track Storm, Warriors Track and Field, and many more.
12.) Hockey/Ice Skating
For those who love a little bit of a cooler environment when participating in sports, Hockey or Ice Skating will be a great one for your child. After renovation and remodeling just finished Santa Clarita's ice station is up and running again.
Better known as The Cube, this is home to many hockey teams and figure skaters throughout the valley. The Cube is an excellent environment for those wanting to participate in a competitive atmosphere learning a new sport or continuing to do one they love.
At The Cube, you can find many coaches and teams for both hockey and figure skating. Even if your children want to go to The Cube for leisure skating, they may do so during open rink time.
13.) Paseo Club Tennis/Pickleball
The Paseo Club is a well respected club with members of all ages. From our 3 year olds who hangout at kids corner to our children who participate in the programs we have here and our older crowd who enjoys events and classes at the Paseo Club there is no doubt you will feel at home.
Tennis
If you're Child is looking to learn the sport of tennis or touch up on their skills, then the Paseo Club may be a great fit. Here at the Paseo Club we have some of the best tennis coaches in the valley.
Our coaches teach and train the children and youth of the Paseo Club about everything tennis. We offer special after school and weekend programs that enable your child to socialize and enjoy the sport of tennis.
Pickleball
Pickleball is the fastest growing sport in the nation, and because of this, the Paseo Club has built eleven new pickleball courts for members to learn how to play. If your child has never played the sport before, it might be beneficial to start learning with private lessons, group clinics, or drill classes to learn the game with other people in your skill level.
When members or children of the Paseo Club want to learn pickleball, they may want to learn with a friend or partner instead of taking classes. Or, maybe they've already learned in the past and want a place to play and practice on their own.
With a Court Membership it gives you the ability to reserve courts for your own use, which is great if you want to play some 1 v 1's or 2 v 2's in your free time.
Junior Court Membership
For anyone looking for a fun environment for their child that allows them to exercise freely in a safe place, with private court access to both our tennis and pickleball courts, but doesn't want to join them, then a Junior Court membership at the Paseo Club may be ideal for your child.
Oftentimes this leaves people wondering, what are the specifications and requirements for a Junior Court membership?
For anyone under the age of 18 who is not associated with another existing membership they can become a Junior Court Member here at the Paseo Club. This means you are only paying $95 Per month for your child with a one time initiation fee of $100.
What's Included?
With our Court Membership you receive unlimited access to…
Fitness facility
70+ classes offered weekly
Access to on-site spa services
Executive locker rooms
Unlimited group fitness classes
Personal training and assessment session
1-hour Pilates Reformer introduction
Paseo Club Swim
Another wonderful amenity at the Paseo Club is our swimming pool. Our Junior-Olympic sized pool is perfect for both exercise or relaxation.
The pool is also open all year long for recreational use, so you can jump in the water with friends and family or take a moment to relax on your own. Soak in the sun, or beat the heat in the shaded seating areas.
Here at the Paseo Club we have our very own swim team known as Paseo Aquatics . This is another great opportunity for your child to enjoy a sport they love, exercise, and make friends in the process.
Ready To Find A Health Club for your kids to get involved in sports?
What is so great about Santa Clarita is that there are so many different sports, activities, and options to get your child active and involved in something. After reading this article you may ask yourself what do I do next? If you think you have found a sport or program that would be a great fit for your child then it is highly recommended to enroll them into that sport. This may leave you thinking how do I enroll my child in the sport they want to try or already love?
Throughout the article we linked many different sports, organizations, and programs for each sport listed hoping it would make this process a little bit easier for you. We hope we answered any questions you may have had about what sports and activities are offered in Santa Clarita and that you found this article informative and helpful.
If you think the Paseo Club may be an excellent fit for your child and a great way to get them involved in sports or fitness activities then we highly recommend you sign up for a 7-day free trial here at the Paseo Club to see if it is the right fit.