bar | loggia | construction | Cafe | General Info
Paseo Club Cafe: Thank You Members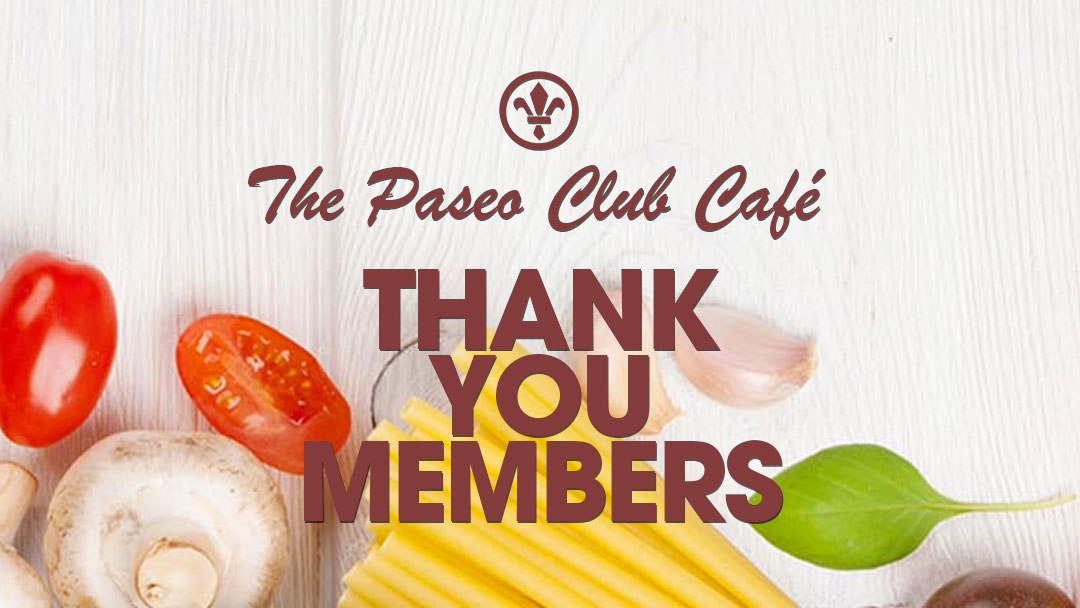 From the Paseo Club Cafe Management
The Paseo Club cafe wants to thank every single one of our members for your continued support and loyalty despite the trials this year has brought.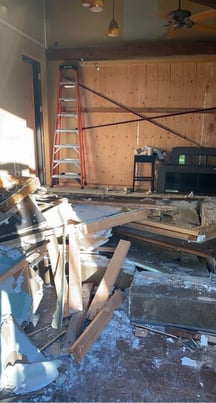 Because of your ongoing presence and outstanding patience we are committed to giving you the absolute best experience here at the Paseo Club. We do this by bringing to you a great meal and drink selection, clean and sanitized tables, and socially distanced social events. Our members' satisfaction has always and will continue to be the motive behind our growth. Our employees who normally work in the Cafe understand our member driven mission and live up to it everyday. They work hard to bring a sense of familiarity by engaging with the members to promote positive experiences.
Throughout the year we have made many changes towards our beloved club to mirror the regulations created due to the changes we have seen in the world by asking our servers to wear protective face shields, gloves, and aprons. The Cafe has also adjusted the ordering service to take out only in order to keep the cafe open for our members' convenience. We are excited to announce that we are working to bring to you another great Paseo club experience in the upcoming year.
The most recent project we are currently working on is the arrival of our updated bar area. Upon entering the front desk lobby, members can see a layout on the right wall of what they can expect the area to look like. We have shared our excitement over the new bar with our members in the past by asking you all for help in searching for a new name. We are absolutely thrilled to see all the votes and suggestions brought to us by everyone and hope that asking for your contributions has brought a sense of community and shows just how valuable we believe our members to be.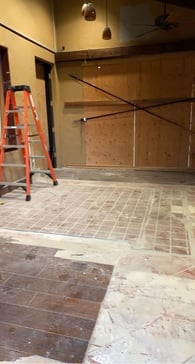 While the year is almost over we are not completely out of the woods just yet and respectfully ask that you follow the regulations and guidelines that have been put in place for the safety of yourself and the others around you so that we can all enjoy the activities and classes that club has to offer. As a reminder our cafe hours are tuesday through friday from 8am to 8pm, Saturdays and Sundays from 8am to 4pm, and closed on mondays.
We look forward to seeing everybody at the cafe and once again would like to thank all our members, for your continued support for the Paseo Club.