Fitness | santa clarita | gym
Pros and Cons of a Fitness Membership "at Paseo"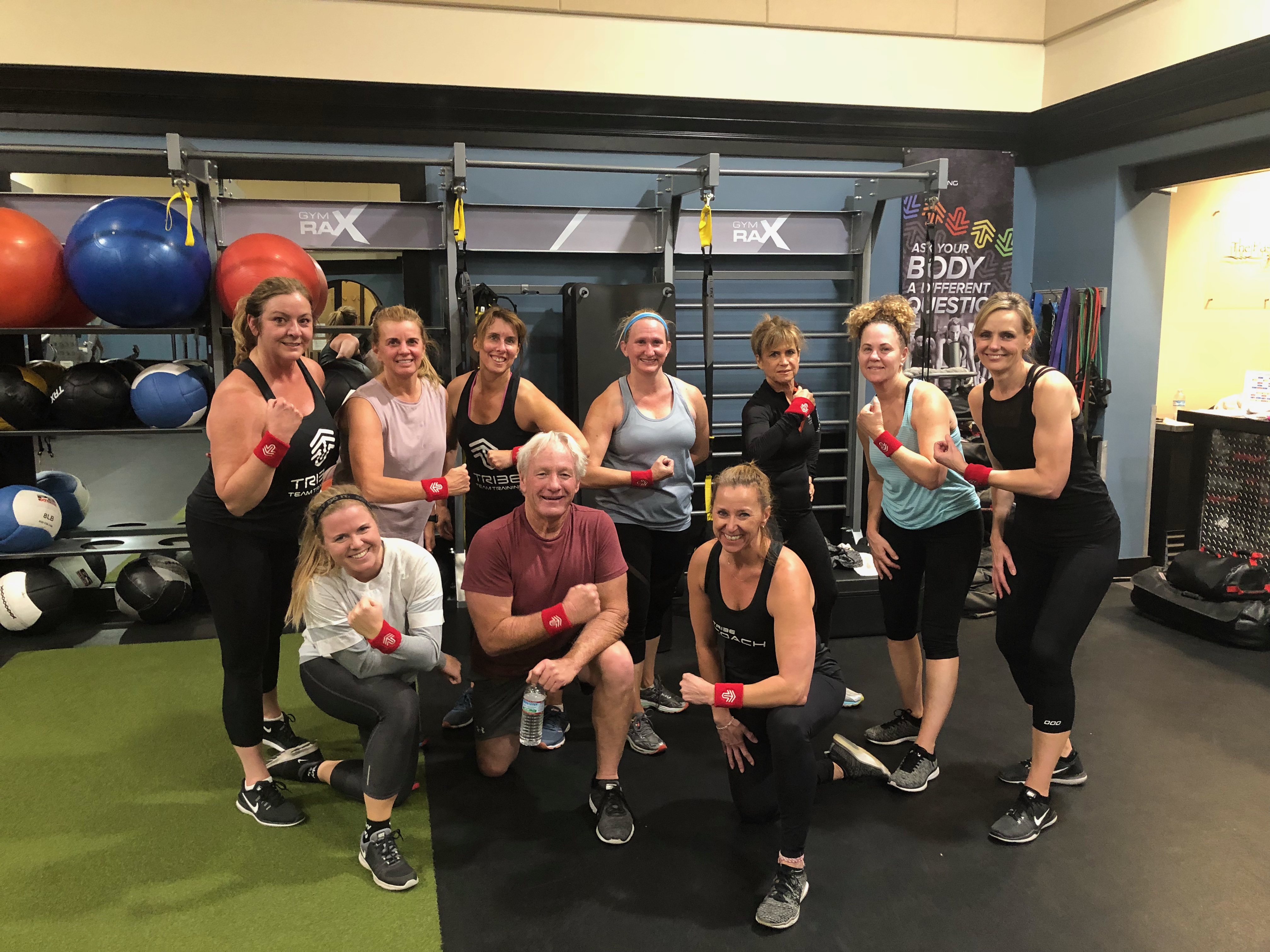 When you're joining the Paseo Club, the options may feel overwhelming. With the different membership types or add-ons, you might have a hard time figuring out which membership type is best for you.
So, we want to help. Our two membership types at the Paseo Club are a Fitness Membership and a court membership. In this article, we're going to dive in deep to the benefits and downsides of a Fitness Membership.
If you're ready to join us, we want you to find the membership type that works best for your exercise style, the Fitness membership isn't the best match for everyone. So, we promise to be objective and transparent about what this membership option does and doesn't offer.
Pros of a Fitness Membership
With the Fitness Membership, at the Paseo Club, it provides you with many perks and benefits. Not only is this membership great for meeting your personal health goals, but it also gives you the opportunity to meet new people and expand your social life.
You get a great value for a low price
Fitness Memberships at the Paseo Club start at only $93 per month, with a one-time initiation fee of only $150. Out of all of our memberships we offer, this is our lowest monthly cost option.
Although this membership type doesn't grant full access to the club's features, fitness members are still able to enjoy a great amount of what the club offers. Read more below to see what fitness members can enjoy at the Paseo Club.
You have access to most Paseo Club amenities
With a Fitness Membership at the Paseo Club, you have the ability to utilize most of the amenities that the Paseo Club has to offer. Whether you're coming to workout or to meet up with friends, there are many ways you can do so with this membership type.
Gym equipment
When it comes to our fitness facility, members are granted unlimited access.The Paseo Club is equipped with an amazing three-story fitness center, with over 10,000 square feet of space to exercise.
Located near our fitness facility is an additional outdoor space for heavy lifting, and TRX (Total Resistance Exercise) equipment, in our very own Tribe Room. Our variety of spaces and gear such as free weights, machines, and cardio equipment, allows members to target any and every muscle group they want to focus on.
While you're working out, you also have access to our locker rooms. So, if you're coming in before work or stopping by after a day out, you will always have a safe place to store your personal belongings throughout the duration of your workout.
GroupEx classes
Over 70 weekly group exercise classes are included in your membership for no additional cost.
In our humble opinion, these are some of the most motivating and transformational group exercise programs in the valley. We not only offer small group classes but we have larger group classes as well, of which are held both indoors and outdoors.
There are a wide range of various class options taught by seasoned instructors here at The Paseo Club. Classes such as cycling, kickboxing, cardio, and yoga are just some of our many favorite class options here that incorporate both fitness and fun.
For many members, group exercise is a HUGE incentive.
The Pool, the Cafe, and the Bar
Another wonderful amenity at the Paseo Club is the swimming pool. Our Junior-Olympic sized pool is perfect for both exercise or relaxation.
The pool is also open all year long for recreational use, so you can jump in the water with friends and family or take a moment to relax on your own. Soak in the sun, or beat the heat in the shaded seating areas.
Just beside the pool is our cafe, where you can feast on a variety of different food options. From light snacks to heavy meals, the cafe menu has something for every member to enjoy.
The Paseo Club also has a recently renovated bar for you to come and relax. You can meet other members while you enjoy some of the creations from our talented bartenders.
You're invited to some of Santa Clarita's parties and events
Between the courts, the pool, the fitness center, and the patio, the Paseo Club is an exciting and beautiful environment to have fun with old friends and meet new ones.
Although we have fun events all the time, some only come around every month or even once a year.
Every year, you'll be invited to some of the best parties in the Santa Clarita Valley. Halloween, the Luau, and A Night Under the Stars are just a few of our annual events.
One of our most exciting monthly events is our Member Mixers. Every month, the Paseo Club hosts an event for all members to hang out. Eat some delicious complimentary food and play a game or two with the family. Each Member Mixer has a different theme, from baseball to fiesta!
In addition to our annual and monthly events, we have a few events that happen every week. Taco Tuesdays, Wine Down Wednesdays, and Dive-in Movie Nights are some of the events our members look forward to most.
Even when we're not hosting an event, your social life can still thrive here every day. You and your family will make lifelong friends at the Paseo Club, so it always feels like a party!
Cons of a Fitness Membership
While the Fitness Membership at the Paseo Club has many benefits, it also has its downsides. If you're trying to decide if a Fitness Membership is the right fit for you, you may want to consider some of the cons that comes with this type.
Court lessons and classes are unavailable
The main downside of a Fitness Membership is that you don't have access to any Paseo court sports. This includes lessons, classes, and drills for these sports.
Tennis
The Paseo Club is a great place to play and watch tennis if you're a fan of the sport. While you can still watch others play if you have a Fitness Membership, you won't be able to refine your skills.
With a court membership, members are able to take lessons and clinics no matter their skill level. So, whether you're just starting out or you want to improve your game, a Fitness Membership won't be able to help you work on your tennis skills.
Pickleball
Pickleball is the fastest growing sport in the nation, and because of this, the Paseo Club has built eleven new pickleball courts for members to learn how to play. If you've never played the sport before, it might be beneficial to start learning with private lessons, group clinics, or drill classes to learn the game with other people in your skill level.
However, fitness members at the Paseo Club don't have access to the pickleball courts for lessons and classes. So, if you're hoping to learn the sport or learn more expertise from the pros, a Fitness Membership won't be the best option for what you're looking for.
You won't have the ability to reserve courts for casual playing
Because the Fitness membership doesn't include any access to tennis or pickleball courts, you don't have the ability to practice these sports at your leisure at the club.
Tennis
If you're a seasoned tennis player, it's nice to have a club to play tennis with friends. Even if you don't want to take classes, the Paseo Club has an array of tennis courts for court members to reserve to practice on their own or play a casual match with friends.
Unfortunately, though, fitness members don't have the ability to reserve courts for personal playing. As a fitness member, you can come cheer on your friends as they play, but you won't be able to join them on the courts.
Pickleball
When members want to learn pickleball, they may want to learn with a friend or partner instead of taking classes. Or, maybe they've already learned in the past and want a place to play and practice on their own.
But, just as with tennis, individuals with a Fitness Membership do not have access to pickleball court reservations. While you could play pickleball outside the club and come here for other reasons, you won't be able to pick up a game while you're here at the Paseo Club.
You'll have more limited exercise options
Because Fitness members do not have court access, there are fewer ways for members to get a workout in. If you prefer darting around the courts as a way to burn calories, a Fitness Membership might not be the right membership choice for you.
However, with all the other perks the club has to offer, there is still a vast selection of ways for fitness members to get in shape. With all the gym equipment we have to choose from and the long list of group exercise classes we offer, fitness members can still find a way to work out that they really enjoy.
Think you're ready for a Fitness Membership at the Paseo Club?
If you are an individual who is looking to just workout, swim, and enjoy leisure activities the Paseo Club has to offer then the Fitness Membership may be an ideal choice for you.
However if you are looking to take part in the activities listed above, as well as play tennis and pickleball on our many courts, then we recommend taking a look at what the Court Membership has to offer.
Do you feel like a Paseo Club Fitness Membership is the right membership type for you? Come join us!
The only way to know for sure if a Fitness Membership is right for you is to try it out for yourself. You can sign up for a 7-day free trial with us to try out the club and see if it's a good match.
Now that we've answered any questions you might've had about our Fitness Membership, we're excited for you to come in and try out your new membership. Can't wait to see you at the club!