Paseo Club | Tennis | Events
What is Demo Day at the Paseo Club?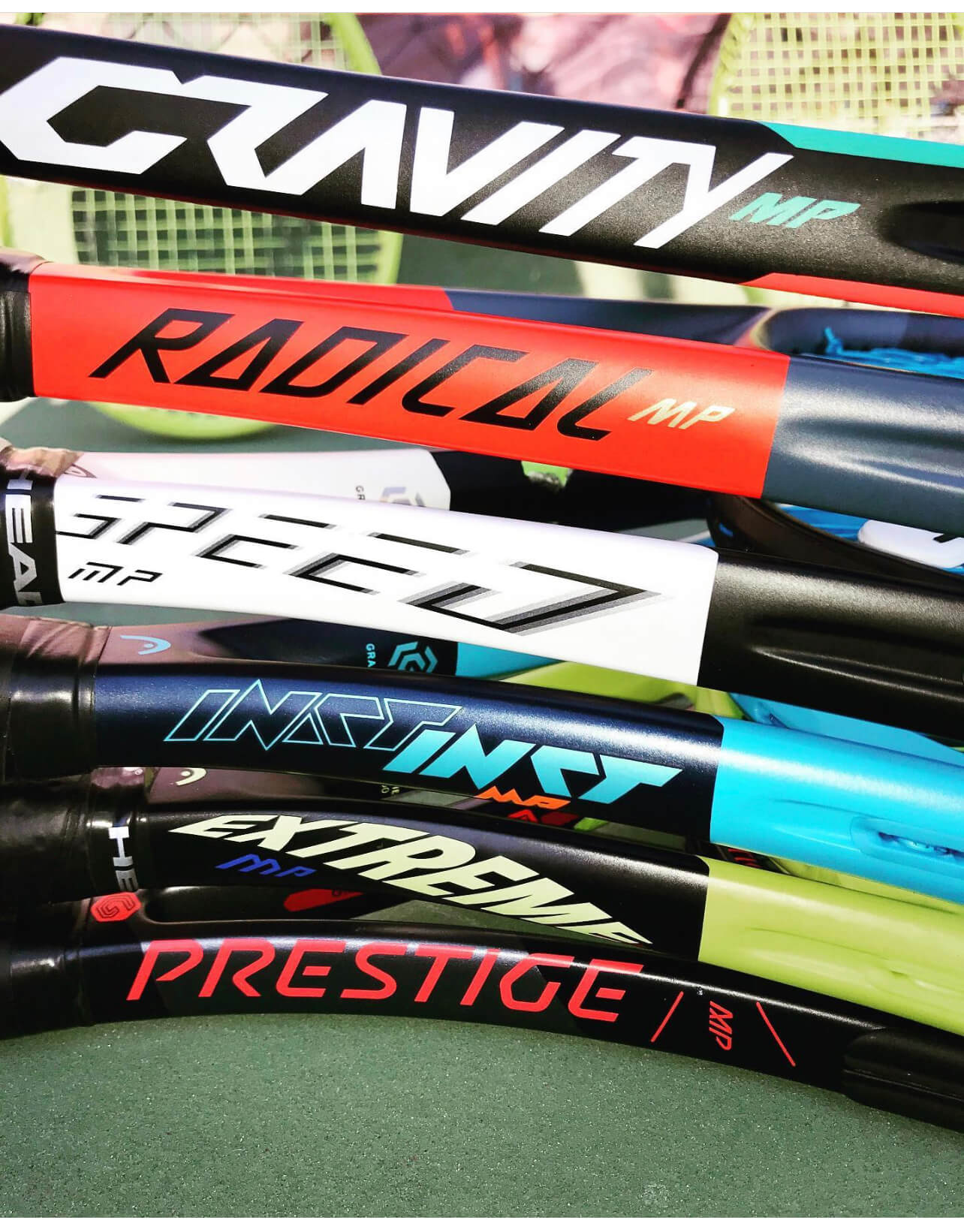 Whether you are a newbie or a pro with decades of experience under your belt, you know that your tennis equipment affects your performance.


The right racquet that fits your needs can make or break your game. There are several features to assess when choosing a racquet — something that cannot be discerned by ordering a racquet sight unseen.


That is why the Paseo Club has organized a demo day for all tennis players in the Santa Clarita Valley.


A demo day is an opportunity to try out many different racquets to learn which is best for you. You can practice your groundstrokes, volleys, overheads, and serves so you can see how the racquet functions in various formats.


The Paseo Club is a social club in the Santa Clarita Valley offering tennis, pickleball, fitness, and swimming facilities. Our certified professional tennis instructors are often asked which are the best racquets.


We decided to help you find the answer to that question by sponsoring Demo Day at the Paseo Club.


In this article, we will discuss what a demo day is, what racquets are available for you to try, how to try out racquets, when Demo Day is, and much more.


What is Demo Day at the Paseo Club?
Paseo Club will host a Demo Day to showcase our primary tennis and pickleball sponsor, Head PENN, and their entire line of 2022-2023 tennis racquets and pickleball paddles.


Participants will have the opportunity to hit with any of the racquets and paddles to see which is the best fit for their game and help them get to the next level.


What racquets will be available for members to demo?
The full lineup of Head PENN tennis racquets will be on hand, including:


Head GRAVITY (Pro, MP, and Team)
Head SPEED (Pro, MP, Team, and Team L)
Head RADICAL (Pro, MP, and Team)
Head Auxetic BOOM (Pro, MP, Team, and Team L)
2022 Head EXTREME (Pro, Tour, Team, and Team L)
2022 Head INSTINCT (MP, Team L, and Power 110)
2021 Head PRESTIGE (Pro, MP, and Team Auxetic)


Is this event just for tennis players?
Not at all!


The Head lineup of pickleball paddles will also be available, including the Head EXTREME Pro, Head Gravity Tour, EXTREME Tour, and Head Radical Tour.


What is the benefit of "trying before buying?"
There are many factors to consider when shopping for the best racquet for your game. Different models offer different features.


Weight
Control
Balance
Head size
Frame material
Capacity for spin
Capacity for power


It is highly recommended to test at least four different racquets in one hour, switching every 15 minutes to get an accurate feel of the racquets. Hitting with demos gives you a chance to really feel the racquet and see what is best for you.


We will have Head PENN representatives and our own Pro Shop instructors available to answer questions and help you find your favorite racquet.


What should people look for when selecting a racquet?
Different racquets will provide more control, while others offer more power.


Deciding what you need in a racquet will help you to find the best fit for your needs. If you struggle with control but can hit the ball hard a racquet with a larger head size might be useful.


If your control is solid, but you lack power, finding the best balance for you to swing through each shot will be a boost of strength to your groundstrokes.


You also want to make sure the grip size is right for you, the swing weight is manageable, and the string/racquet combo is to your liking.


When is Demo Day at the Paseo Club?
Demo Day begins at 9 am on May 20 and will run for 3-4 hours. Members can come any time to talk to reps and pro instructors and jump onto the courts to hit a few balls with the racquets of their choice.


Who can come to Demo Day? Is there a fee?
There is no fee to attend, and everyone is welcome, members and non-members.


There will be a fitness component to begin the event. Fitness Director Cezanne Youmazzo will lead a dynamic warmup on Stadium Court to help get everyone warmed-up and limber before the tennis and pickleball get going.


How can I purchase my new favorite racquet?
Lucky for you, most tennis racquets and pickleball paddles will be available to purchase through the pro shop at Demo Day. No waiting is required!


If, for some reason, a racquet or paddle has been sold out, or is not available, then it will be ordered with First Serve and sent to the shop for you.


Head PENN is giving away free string and labor with purchase on Demo Day. This offer is good for one day only!


Final thoughts on Demo Day at the Paseo Club
What a tennis player needs from their racquet varies greatly from person to person. It is impossible to find the racquet you need without trying it out first.


The best way to find the racquet that is best for you is to sample it in drills and games, comparing it to other racquets.


The Paseo Club will sponsor Demo Day as an opportunity for tennis and pickleball players to try out multiple racquets or paddles so you can find the perfect one for your game.


Demo Day is open to the public, and there are no fees or reservations required. Simply come anytime between 9 am-12 pm to participate.


The Paseo Club is where you can get all your tennis and pickleball needs met with experienced instructors, group drill classes, private lessons, leagues, and junior programming.


To strengthen your court game, try cross-training with HIIT, weight lifting, Pilates, or one of our other 60 great fitness classes.

If you haven't seen our courts and met our team yet, come in for a tour of the club. Tours are offered daily.

To learn more about tennis, check out these three articles.