activities | Play Date | Tennis | Greatest Results Program | Events
What is happening at the Paseo Club in January?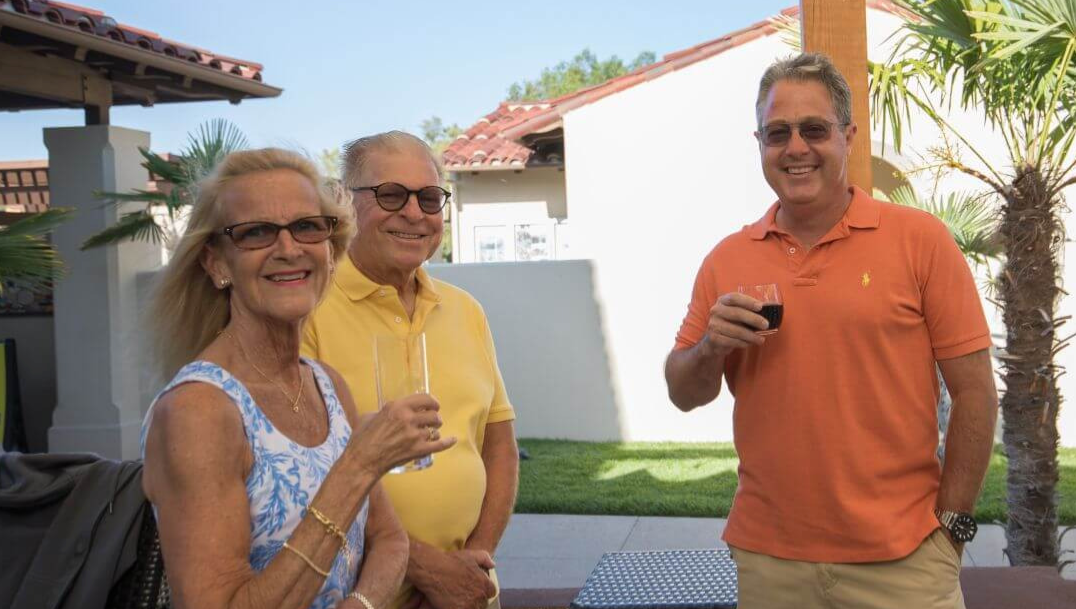 The New Year is upon us, and it is time for a fresh start. Now, more than ever, the Paseo Club has several ways for you to reboot and refocus on your health and fitness.
This month the Paseo Club is offering a host of new group fitness, tennis, and pickleball programs. We compiled all the information you need so you have an organized resource that you can refer to throughout the month.


In this article, you will learn what events are happening at the club, when the activities will happen, and how to sign up. For your convenience, all events are listed in the order in which they will occur.
Events at the Paseo Club January 2023
January 8: Play Date at Kids Club
Paseo families can bring their children ages 3-5 for a special play time at the kids club on Sunday from 2-5 pm. This is a fun afternoon of play, games, and crafts for the kids. Parents can use this time to workout, visit, or take in a massage at the spa.
Children must be potty-trained. The cost is $15 per child.
Register at the front desk or at the Kids Club


January 9: Junior Programming Resumes
On Monday, January 9, the Junior Programming begins its regular schedule as local schools open on January 10 for the second semester.
If your child is not yet signed up for Junior Programming, this is the time to register them. It is for ages three and older and for all skill levels.
High Performance: Mon/Wed/Thu 4-6 pm
Tournament Training: Mon/Wed/Fri 4-6 pm
Paseo Challengers: Tue/Thu 4-6 pm
Paseo Futures: Tue/Thu 4-6 pm and Sat 11 am-12 pm
Paseo Preschool: Sat 10:30-11 am
For any questions about scheduling, assessments, packages, or registering, reach out to Coach Rene Heger.


January 9: Greatest Results - New Year, New You
If you want to zero in on your fitness and nutrition goals this month, check out Greatest Results.
Greatest Results is a six-week program that helps you learn about nutrition, health, and exercise. The program is conducted in small groups so you have other participants to connect with, creating camaraderie and accountability.
Our New Year, New You Greatest Results program begins January 9th. We will hold an information meeting on Saturday, January 7th at noon to talk about what our program is all about.
Register at the information meeting or reach out to Cezanne Youmazzo for more information or for advanced sign up.
January 9-16: Free Tribe Classes
If you always wanted to try out one of the Paseo Club Tribe classes but were dissuaded by the cost, here is your chance to check them out.
For the first week of January, a $15 drop-in fee for all Tribes classes are in effect. But beginning January 9, the free trial week will begin, offering the start of a new season of moves in each format.
For the entire week, Paseo Tribe Extreme Hiit, Core Strength, Functional Fit, and HIIT Core Strength are available.
Go ahead and sweat it out and see what the excitement has been about! You might find that you'll be coming back for more.


The next six-week session for the Tribe program begins January 16th. Register for classes with your Tribe coach or at the front desk.
January 11: Wine Down Wednesday is Back
Member-favorite Wine Down Wednesday is making its return with Mary Dyer band. Come to the Paseo Club and grab a glass of your favorite wine or cocktail, visit with friends, and hit the floor to dance to your favorite tunes.
This is a great way to break up the week and have a little fun!
WDW is from 6:30 to 9:30 pm. No registration is required.
January 11: Ladies Doubles Tennis League
On January 11th New Adult Ladies' Tennis leagues for doubles will begin. This league is for 4.0+ players only. The format will be best of three sets with a 10-point tiebreaker in lieu of a third set.
Play is held on Wednesdays from 9-11 am and runs for six weeks, including the playoffs. The first competition is on January 11th.


This league is for members only. Register by filling out a form found at the front desk. Contact Coach Rene Heger with any questions.
January 13: Ladies Daytime Ladder League
Ladies Ladder League will begin on January 13th. This league is for 3.0-3.5 level players. The ladder is three sets, rotating partners at each set, with total scores accumulated.
This event happens on Friday mornings from 9-11 am and runs for six weeks, playoffs included.
This league is for members only. Register by filling out a form found at the front desk. Contact Coach Rene Heger with any questions.
January 16th: Winter Pickleball League
Keep active in the outdoors with pickleball. Sign up to join the pickleball league at the Paseo Club. It is available to players of all skills. The winter league begins Monday, January 16th.
Register at the club's front desk or by clicking on the QR code on the flyers.
January 20: Pop-up DJ Cycle
Cezanne will lead an exciting DJ Cycle class for all cycling fans. Get a great lower body workout to the beat of energetic music. Class will be at 6 pm on Friday night.
Register at the front desk.


January 27: Pop-Up Step Class — Step Into the New Year with April and Dana
Get an awesome full-body workout with this energetic step class. It will run from 6 to 7:15 pm in the group exercise room.
Register at the front desk.
January 27: Date Night at Kids Club
Date Nights are one of Kids Club's most exciting events where the club is open for a night full of play and adventure.


Date Nights are themed around the season or upcoming holidays. Kids enjoy games, crafts, free play, dinner, and a movie.


Parents can enjoy a night on the town or a peaceful evening at home.


Date Night is $25 per child which includes dinner, a goodie bag, and participation in planned activities. It runs from 5:30-9 pm and is for potty-trained children ages 4-12.
Register at Kids Club or by emailing the Kids Club staff.
January 28: Junior Tennis Skills Games
Sign up your junior player for a fun afternoon of hitting targets, hitting for prizes, aiming to marked sections, and a fast serve contest with a speed gun to calculate how fast those serves are coming. Certificates of results will be provided to players.


This skills game is for players of all levels.


The fee to participate is $30. Come for orientation at 11:45. The event is on Saturday from 12-3 pm.
Come cheer the junior players on! Register by contacting Coach Gabe at 818-422-9115.
February 3-5: Paseo Palooza
The Paseo Club team will be gearing up for our annual Paseo Palooza coming the weekend of February 3-5.
The open house is a great way to see all that happens at Paseo Club in one fun-filled weekend. Try a pop-up fitness class, hit the pickleball courts for drop-in, and enjoy our Meet the Pros tennis drill!
Members are encouraged to bring a guest to enjoy the club for the weekend and may join in on drills, Pilates Reformer Classes and events with the inclusion of a new friend.
Registration is required for Meet the Pros. Members with guests or those new to Paseo Club can register by reaching out to Coach Rene Heger.
Join the Paseo Club for activities in January
Now is the perfect time to mark your calendar so you do not miss out on any of the special classes or programs at the Paseo Club.

The Paseo Club is not just a fitness center. It is a club for members who value friendship, community, and connections. We host these events so that we can take time out of our busy schedules to play, laugh, and have fun.

The Paseo Club has many facilities and instructors to help you stay healthy and fit. Whether it is Pilates, weight training, tennis, or swimming, we have a class for you. Check out our fitness calendar and register for your favorite classes.
If you are not yet a member but want to learn about the club, sign up for a Paseo Club tour today.
Read these three articles to learn more about the club.