Paseo Club | Fitness | santa clarita | valencia | Cezanne Youmazzo Blog | classes | Club | variety
What Is The Right Fitness Class Or Program For Me?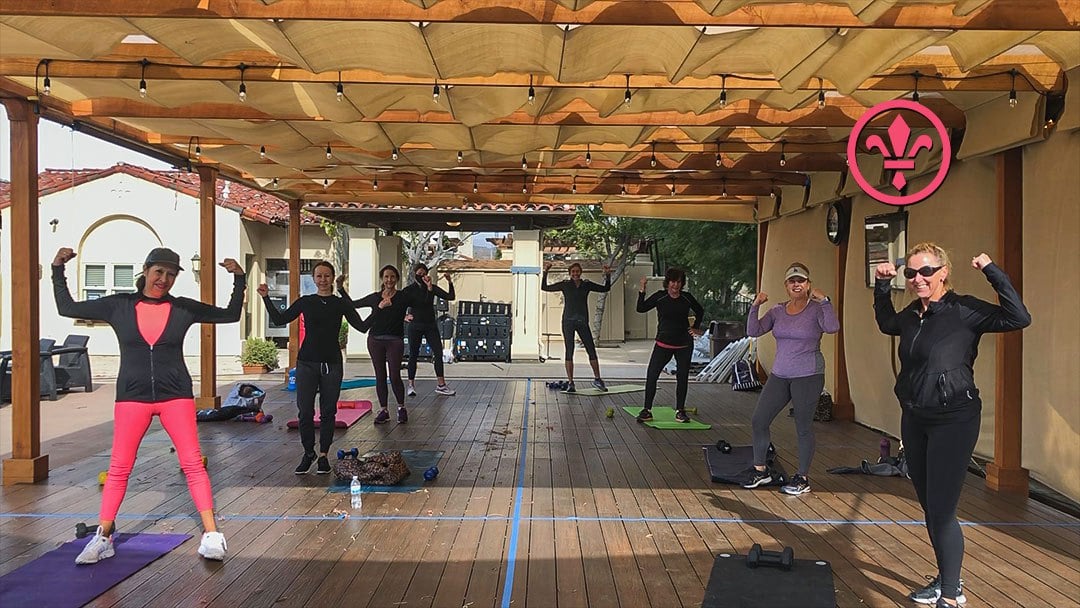 By Cezanne Youmazzo - Fitness Director
One of the best things about the Paseo club is that we have so many different fitness options available for our members.
This too can be overwhelming to a new member or even one that has not been to the club in a while.
Here are my recommendations from our Group Exercise Schedule. These classes are all included in your membership.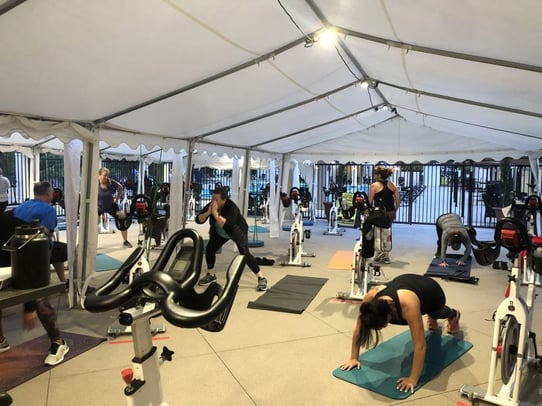 If you are new to exercise or coming back after a long time off, I recommend:
*Total Body Workout, which is a strength-based class with low to no impact on your joints.
*Pilates Mat which is a core-based workout that focuses on strengthening from the inside out.
*Yoga which works on different poses and postures focusing on strengthening and lengthening your body.

*Liquid Cardio, which is a challenging yet doable class in our pool using underwater weights and pool noodles to create resistance. This is bound to be everyone's favorite class during our summer season.
*Zumba – Dance like no one is watching in this fun, Latin/hip-hop based dance class. Get your heart pumping while you laugh and have fun.

Here are my top choices for our hard-core exercisers:
*Cardio Strength -High Intensity Intervals of strength and cardio keeping your heart pumping and burning extra calories throughout the day.
*Cardio Core – High intensity intervals of Cardio and core moves to push you to your limits.
*Outdoor Bootcamp & Outdoor Bootcamp with Weights – Push your body to the extreme with this Hiit based workout mostly using your body weight. Think Burpees, jump squats, crawls and pushups.
*Cycle Fusion – This class takes place in the Cycle area near the Fitness building. You will do intervals of cycle, jump roping and body weight exercises.
*Cycle – With motivating music, our awesome instructors are sure to push you to get your maximum power output by engaging you in different challenges using the Schwinn monitors or for our indoor cycle classes our interactive Spivi system.

If you are the type of person that needs extra accountability, we have personal training and small group training at an additional cost.
Tribe Team Training: With 3 programs to choose from you are sure to find the right fit. Our three programs include TribeFIT™, (our High Intensity Functional Training program), TribeLIFE™, our low impact functional training program and TribeCORE™, our program designed to bring you toning, strength, stability and power to your core. These Tribe sessions are progressive, with each workout building on the last. Each Season runs for 6 weeks. . The price for the Tribe program is $200 for the 2 day, six week program and $100 for the single day 6 week program. Sign up for Trial Week on your Paseo Club APP or contact the front desk. Season 4 begins in June.
Greatest Results Transformation Challenge: This Six week program includes: ★SEMI-PRIVATE GROUP TRAINING ★Personalized Coaching, Specialized Training, Support, and Accountability ★Nutrition, Meal Planning, and Food Education to help you reach your goals ★ Virtual Nutrition and Meal Prep Class with Supermarket Tips ★Measurements, Body Composition and Performance "BEFORE & AFTER"Analysis ★Camaraderie- We are going to have fun, gain knowledge & get in shape! Our next Session begins March 1st 2021. We have a virtual option for $100 to get you ready for spring break. The cost is $250 for this program. Our next Program begins in June.

Platinum Membership upgrade: $129 monthly: This is our value program which includes unlimited Pilates Reformer sessions, pickleball, Small group Functional Fitness classes, DJ Cycle, offered on the second Saturday of every month, masters swim and for full members tennis classes. inquire for a free 2 week trial through our membership department.
Whatever you choose, make sure you like it. If you are still struggling to find the right class or program, contact me, I would love to help you navigate the best way for you to reach your fitness goals.