Fitness | Cezanne Youmazzo Blog
Working Out Safely During Covid-19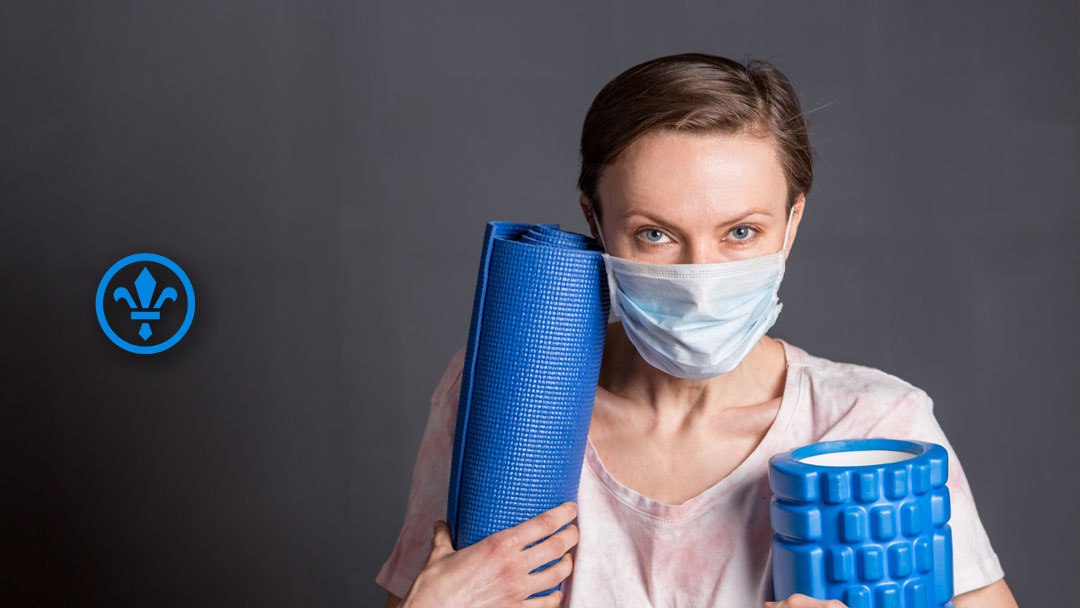 By Cézanne Youmazzo - Fitness Director and Personal Trainer
Across the world, individuals and families have been asked to limit their time in public and communal places.
Our daily lives of work, parenting, school and socializing with friends look different than they did only a few weeks ago. During this time, The Paseo Club encourages all of our members and their families to keep moving – whether that's at home, exercising along to our Paseo Club Facebook Live workouts, using our Fitness on demand flex program or taking a neighborhood walk or bike ride with your family remembering to keep a safe distance between you and your neighbors. In fact, the CDC recommends adults participate in at least 150 minutes a week of cumulative moderate or vigorous physical activity!
Daily movement can increase your endorphins, allow for some fresh air and decrease your anxiety stress levels by moving. Here are some tips:
Partner up! Grab your partner, spouse, or another family member and take over the living room or back yard with some great music and some body weight exercises such as pushups squats, lunges, triceps dips, planks, ab crunches etc.
Keep it social. Set up a Zoom workout with your favorite instructor, a group of friends or family member. We are currently offering Tribe Zoom workouts for any members that are interested. Just reach out to cezanne@thepaseoclub.com to be invited.
Start a new habit. If you are just starting out, break up your workouts into multiple 10-15-minute sessions each day.
Have fun! Laugh, dance, enjoy. Everyone is good at movement, so take your time to enjoy doing it.
Here are some ideas for "working out" with your kids.
Remember kids learn by example, if they see you exercising they are bound to join you. Let them do the Facebook live videos with you. We even added some kid friendly videos with more to come next week.
Play. Children love to play. If you have younger children who aren't ready for organized sports or other activities requiring more advanced motor skills, engage in active play. Play a game of freeze tag, and have them do jumping jacks, crawl through someones legs or run around the tagged person to unfreeze them. Set up an obstacle course using tape or chalk and have your kids follow it. Use chalk or tape to make a hopscotch course.
Plant a vegetable or fruit garden. Spring is the perfect time for planting. Get your kids involved, let them dig the holes and plant and water. They will delight in watching what they planted grow.
Go on a scavenger hunt in your backyard or on your street. This is great for older children. Create a neighborhood scavenger hunt. Make a list of items such as a yellow leaf, a pinecone, a twig etc. to find or collect, pair up and see who can collect all the items the fastest.
Take a nature discovery walk. With all the technology in our lives, many of us don't spend nearly enough time outside. Taking a nature walk with your family allows you to get some fresh air, explore the surroundings and learn something new. Invest in a book about the local trees, flowers or birds in your area and take a walk on a trail or walking path to see what you can discover.
Just keep moving and stay safe and sane. Your Paseo Club staff misses you.