Fitness | Health | santa clarita | gym
Country Clubs vs. Social Health Clubs: Features and Cultures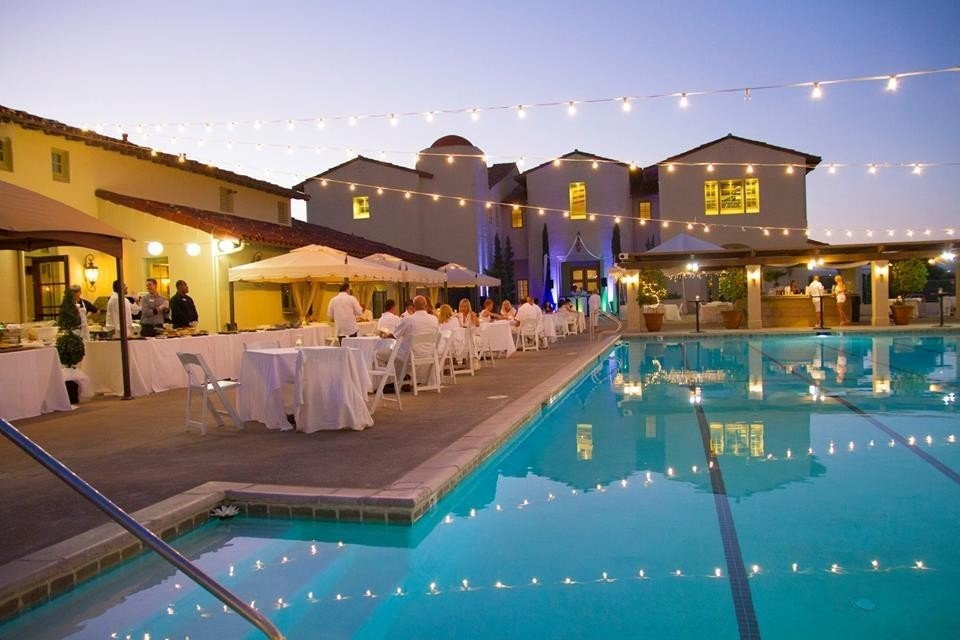 Country Clubs vs. Social Health Clubs: Features and Cultures

Between work, family, and other responsibilities, it's important to find an outlet for your self-care. There are so many choices out there for this, but it can be hard to find one that fits right for your lifestyle. You need a home away from home, but you might not know exactly what to look for.

We want to help you find it. In this article, we're going to go through a few different types of clubs you can join and what they offer. Here's a breakdown of the topics we're going to focus on:
What is a country club?

What are some of the features of country clubs
What is the culture like at country clubs?

What is a social health club?

Why are some of the features of social health clubs?
What is the culture like at social health clubs?

How can you decide which one is best for you?
Although the Paseo Club falls more into the social health club category, we want you to join a club that's best for you. So, we promise to be objective and transparent about the benefits and downfalls of each.
As we go through this article, you'll be able to learn more about what each type of club is and what makes them stand out from the rest. By the end, we hope you'll be able to narrow down your options and have a better understanding of what kind of club is best for you.
What is a Country Club?
Country clubs can range to include a variety of different features. However, in general terms, a country club is a private organization that offers its members different amenities, such as golf, dining facilities, a fitness center, and social activities.
Country Club Features
One thing that makes country clubs stand out from social health clubs is golf. Social health clubs can offer golf as a benefit, but it is less common to be included in a membership. However, golf is one of the foundational elements of a country club membership.
In addition to golf, there are plenty of other activities for members' enjoyment. Most country clubs have a pool, which is an awesome amenity for relaxing, having fun with friends and family, or swimming some laps.
Country clubs also have amazing dining options. Some have a smaller cafe for snacks, whereas others also have a full restaurant on their premises to enjoy a delicious meal. Either way, you're sure to never go hungry at your club.
A fitness center is often included in your country club membership, too. This is an awesome amenity to have in addition to all the other activities offered.
Although, while many country clubs offer a fitness center to their members, fitness isn't typically at the forefront of their culture. These clubs focus more on providing an environment for leisure, relaxation, networking, and gathering.
Country clubs are great for relaxing with golf, refreshing drinks, and tasty food. But, if fitness options are important to you when choosing a club, a country club might not be the best choice for you.
These clubs are a great home away from home. Whether you want to play a few rounds of golf, to enjoy dinner by the pool with your family, or just to meet up with a friend, country clubs are a lovely environment to be in.
Country Club Culture
The culture of any country club you visit will be different from the next. However, most country clubs have similar factors that influence their overall culture.
For example, country clubs vary in their level of prestige. Many old-school clubs are more high-class (and high-price). They cater to the elite, valuing great hospitality and servitude to their members.
However, some modern clubs appeal more to the majority, providing an environment for relaxation, comfort, and fun.
Status aside, a very popular appeal for many country clubs is the family-friendly environment. Members like to use their club as a place to bond with their family, whether that's out on the golf course or by the poolside.
These clubs have a very social atmosphere, so they're a great place to meet other families. Both you and your family can make lifelong friends.
What is a Social Health Club?
These clubs go by many names. You may have heard of wellness social clubs, or maybe social fitness clubs. No matter the name, they all have a similar purpose: creating an environment for exercise and socialization all in one place.
Social Health Club Features
Social health clubs combine the different elements of self-care. Physical and social health are equally important for maintaining your homeostasis, so these clubs put it all in one place.
To follow their mission of making fitness fun, social health clubs usually offer different features that make working out fun for you. The variety of exercise options allows members to personalize their experience in a way that country clubs cannot.
Self-care takes various forms at social health clubs. Sometimes, members can visit the club's lounge or bar to unwind after getting their butt kicked in Pilates. Or, you can connect with others while you connect with yourself in a group meditation class. Maybe you can even hit a DJ cycle class, where full-body workouts and live entertainment converge.
However, some social health clubs don't work for everyone's needs. Some clubs focus on one or two specific activities, like yoga, kickboxing, or dance; others provide a variety of activities.
So, social clubs can be a fun option whether you know exactly how you like to burn your calories or you like to switch up your routine. On the other hand, this means that not every club is a good fit for everyone.
Some people don't want to be confined to one or two activities. Others don't want to pay for amenities that don't fit their lifestyle. It's important to know what a club offers when you consider joining.
Social Health Club Culture
Because these clubs value self-improvement and well-rounded self-care, social health club culture is very positive. These clubs want to make exercise enjoyable to combat the insecurity and comparison people often feel when they work out.
Social health clubs promote self-love through tough workouts and great conversation. So, the atmosphere at a social health club can be refreshing and renewing for its members.
While they're still a somewhat new concept to some areas, social health clubs are rising in popularity. Even when they're working out, people like to have a place to connect with each other.
If you like to meet new people, social health clubs are a fantastic place to do that. You can immediately find a common interest with each other, and then you have a wonderful environment to get to know each other even more.
So, Which One is Best for Me?
When you're deciding on what kind of club you want to be part of, it's essential to consider what you're looking for.
Looking for a place to network and socialize over drinks and golf? Opt for a country club. Want a place to burn calories while you make friends? Consider joining a social health club.
Although they both have many benefits, each club isn't a great fit for everyone. When making a decision, it's important to take into account how the club's amenities and culture fit your lifestyle.
It's also important to analyze your budget. Depending on what amenities are offered and the club's level of prestige, country clubs can cost from a few hundred to several thousand dollars per month. Because of the many features social health clubs offer, their monthly dues tend to range from $100 to $300.
Country clubs and social health clubs are similar in that they provide a sense of community. But, each club has something different to offer, so it's up to you to decide what choice is best for you.
Located in Santa Clarita, California, the Paseo Club is the premier social health club in the region. We want to help you create a healthy, connected lifestyle so you can live your best life. If you want to learn more about our club, schedule a tour to see it for yourself. We're looking forward to meeting you!