Health | child care | General Info | Nutrition
How to feel your best for summer (in mind, body, and spirit)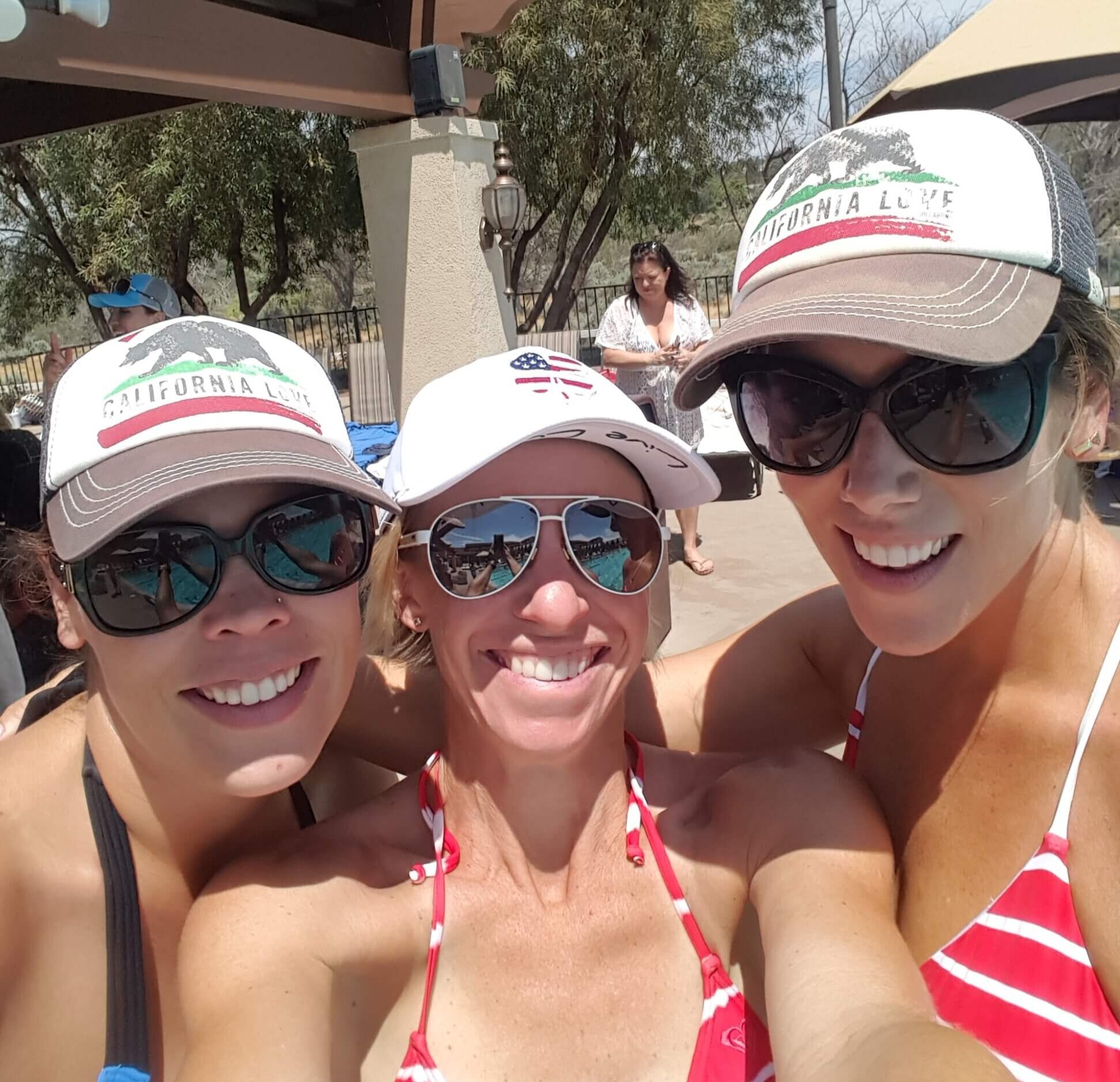 Summer is the season for lazy days at the pool, picnics at the park, and evening barbecues with friends and neighbors.


But it is also the time for ferrying kids to numerous camps and playdates while trying to oversee work, the house getting painted, and getting ready for your in-law's visit.


Summer has become the most stressful period of the year for most parents, many admitting to wanting to put their children back in school after 13 days of summer break.


The Paseo Club is a social club in the Santa Clarita Valley. It has been a home away from home for members for almost 20 years.


We know that juggling fitness, kids, and work is tough. We wrote this article so you can have a how-to manual for managing the summer and still have fun.


We will discuss why summer is so challenging and how to stay fit, eat well, and care for yourself.


Does summer pose challenges to staying healthy?
Keeping a regular fitness routine during summer is more challenging because kids are not in school, resulting in less personal time and flexibility. Parents often let their kids sleep in, which means they miss their morning classes. Then they plan activities for the day with their kids, making afternoon workouts near impossible.


Even people without children find they have a less predictable schedule during the summer because of traveling, hosting guests, house or yard projects, or other activities. When you don't have a routine, it is difficult to exercise consistently.


How can you stay fit during summer?
Stay fit in the summer by keeping a consistent schedule as you do the other months of the year. That may mean bargaining with your kids and bringing them to the gym at least three days a week. Reward them by planning fun activities after you work out, such as a picnic at the park, a family swim at the pool, or fruit smoothies at the cafe.


If you go on summer vacation, try to use the hotel gym early in the morning, before your planned activities. If you have older kids, get them active with you. Plan bike rides, hikes, or beach games.



How can you eat well during the summer?
Summer is a great time to eat healthily. Produce is fresh and abundant, and it is the season for grilling. Here are a few steps to help you eat your best.


Try to avoid junk food such as chips or candy
Barbecuing is always tasty — just stick to lean cuts of meat
Eat two servings of fruit and five servings of vegetables each day
Pack healthy snacks to take with you when you go on day trips, such as raw nuts, raw veggies, and fruits
Plan ahead so you don't get caught hungry with no healthy options — that is when you will make bad choices


The temperatures will be high, especially if you live in Southern California, so make sure you are hydrated! Drink at least half your body weight in ounces of water per day.


How can you enjoy the outdoors in the Santa Clarita Valley during the summer?
Summer is the perfect time to enjoy the outdoors. There are beautiful hiking trails throughout the Santa Clarita Valley — it is only a matter of choosing which one you want to go on.


In addition to hiking trails, the SCV has a wide variety of other fun outdoor activities. Be a tourist in your town and do a family day at Six Flags Magic Mountain or the water park Hurricane Harbor. The Santa Clarita Valley Aquatic Center has several pools, including kid-friendly pools for younger swimmers.


Don't forget that the SCV has several beautiful parks that are delightful for playing games and having picnics.


Because it can get hot In the summer, you should plan to go out early in the morning or in the evening. Wear sunscreen and bring a hat and water bottle for hydration. If you plan to be out for a long period or the temperatures are creeping up, add electrolytes to your water.


How can you practice self-care and reduce stress during the summer?
Although we look forward to summer as a time to rest and relax, the truth is we are often busier during the summer than the rest of the year.


Summer can be a struggle — trying to cobble together adequate childcare, hosting relatives, covering for colleagues at work, and keeping up with the yard projects.


Carving out time to care for yourself takes advanced planning. The best way to successfully integrate self-care into your week is to schedule it. This may feel counterintuitive, but it is far more likely that you'll get that workout, massage, or friend hangout if you write it on your calendar.


When you know you have regular windows of time just for you, it can make the week feel more manageable and lower stress to a tolerable level.


Top 4 steps to feel your best for summer
Summer can fill parents with a mixture of excitement, guilt, and anxiety. You may even find yourself wishing away the entire season. But you can find a healthy balance that allows you to keep up with your responsibilities and have fun.


1. Childcare
Begin by organizing the support you need for the summer so you can go to work and have some personal time without frantically trying to piece childcare together week by week.


2. Exercise
Be consistent with your summer workouts so you feel good in your t-shirt and shorts and aren't starting over in August when the kids go back to school.
3. Eat well
Take time to go to the farmer's market or grocery store and select the freshest produce and meats. Involve your kids in preparing healthy snacks and meals. Although it can take a bit more time, you will feel better for it.
4. Careful with the sun
Be cautious with excess sun exposure when you go out. Try to do your outdoor activities in the morning and evening. Always wear plenty of sunscreen and re-apply it every 30 to 60 minutes. Remember, the sun can be an energy sucker, and sunburns are painful.


Enjoying summer at the Paseo Club
The Paseo Club is a social club for residents of the Santa Clarita Valley — kids, adults, and seniors. It is a community hub for fitness, socializing, and relaxation. Meet a friend for a smoothie at the cafe, get a facial from our aesthetician, or luxuriate in our junior Olympic pool.


To keep up with your fitness goals, check out our calendar and select from over 60 exercise classes that are available each week. Or, sign up for a game of tennis or pickleball on one of our twenty-one courts.
If you haven't yet seen our cafe, spa, pool, court, and fitness facilities, then come in for a tour, and check out all eight acres of the club.
To learn about how to best care for your health and enjoy summer, read these three articles.