santa clarita | Kids | family
Top 16 fun summer activities for families in the Santa Clarita Valley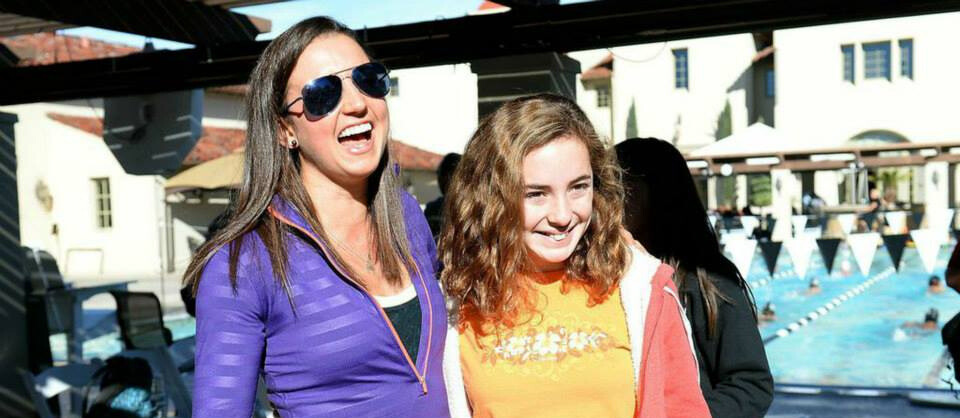 School's almost out, and summer break is just about to begin. Do you know how you want to spend it with your kids?

Summer break is a wonderful time to slow down your pace and prioritize quality family time. Quality family time benefits everyone — physically, mentally, and emotionally.


Time together can be as simple as a picnic at a park or a full day of fun and rides at an amusement center.


The Paseo Club is a social club in Santa Clarita. We offer fitness classes, tennis and pickleball facilities, and a junior Olympic pool.


Santa Clarita Valley offers a wide range of activities for families with children of all different ages. In this article, we include outdoor and indoor destinations located in the Santa Clarita Valley.


16 fun summer activities for families in the Santa Clarita Valley
The Santa Clarita Valley is a wonderful place to live and raise a family. It is small enough there are beautiful wilderness areas but large enough to have plenty of urban amenities with dozens of things to do and places to see.



Outdoor activities in the Santa Clarita Valley
Santa Clarita has several outdoor activities that you and your family can enjoy. Get out into the fresh air and get your body moving!
Indoor activities in the Santa Clarita Valley
When you are tired of hiking, biking, or skating discover these indoor activities. You can still be active and have fun. Plus, these facilities are a necessity when it is 90 degrees outside, and the kids are bouncing off the walls.

7.

The CUBE Ice and Entertainment Center offers ice skating, hockey, and curling. Public sessions to ice skate are available daily. The CUBE is a refuge when you need to cool down.
8.

Top Out Climbing

is the only rock climbing gym in the valley. It offers rock climbing with auto-belays. You can also try your hand at bouldering.


9.

Newhall Aquarium is a non-profit learning center dedicated to teaching visitors about marine life. They are only available by reservation. Consider the aquarium an option for birthdays, when friends or family visit, or another special event.
10.

Valencia Lanes

and

Santa Clarita Lanes

are the two bowling options in the valley. Both locations offer online reservations to book your lane. Take your family and enjoy the old-fashioned game of bowling.
11.

Brave New World Comic Book Shop

is a great place for your child who loves comics, graphic novels, and manga. Browse the board and card game area to find a new item for family game night.


Entertainment centers in the Santa Clarita Valley
Sometimes when we live somewhere for so long, we stop seeing the opportunities directly in front of us. But the Santa Clarita Valley is full of fun activities that kids (and parents) of all ages can enjoy.
12. Billy Beez is an indoor play park with slides, tunnels, sports courts, a cafe, and more. This is a fun place to team up with another family or two for a group day at the play center.
13. Mb2 Entertainment is a family fun center that sports an arcade, bumper boats, bowling, go-karts, laser tag, and mini-golf. It is for all people of all ages. No need to pack snacks, there is a cafe serving up burgers, pizza, soda, and beer.
14. Paintball USA is a Safety Certified Family Entertainment Center with over 25 years of experience. Paintball USA is open year-round in outdoor or indoor facilities. They provide all of the supplies you need. Call ahead to reserve your spot.
15. Six Flags Amusement Park has been giving families a good time for many years. Check out the roller coasters, ride on the tour bus, or take a spin on the carousel. There is dining and live entertainment as well. Pay for the day or get a season pass.
16. The Fun Factory has been around since 1977. Play at the arcade and enjoy winning prizes at the games. This Valencia location is a destination not to be missed. You can also have birthday parties there.


Find a summer activity for your family in the Santa Clarita Valley
In this article, we compiled a comprehensive list of fun summer activities for families in the Santa Clarita Valley. Now that you have this information in one place, you can decide the best activities you want to enjoy throughout the summer.
If you are excited for your child to engage in enriching summer activities, then check out the summer camps in the Santa Clarita Valley.

The Paseo Club offers quality programs to members of all ages. We offer tennis camp, pickleball camp, and swim lessons throughout the summer for youth.

The Paseo Club is a home away from home where you can not only workout, but also dine, relax, and hang out as a family. If you have not yet visited the Paseo Club, then now is the time! Sign up for a tour today.
Discover more about your home by reading these three articles.