Fitness | knees | surgery | injury | recovery | procedure | exercise | Melanie Vovk Blog
My Knees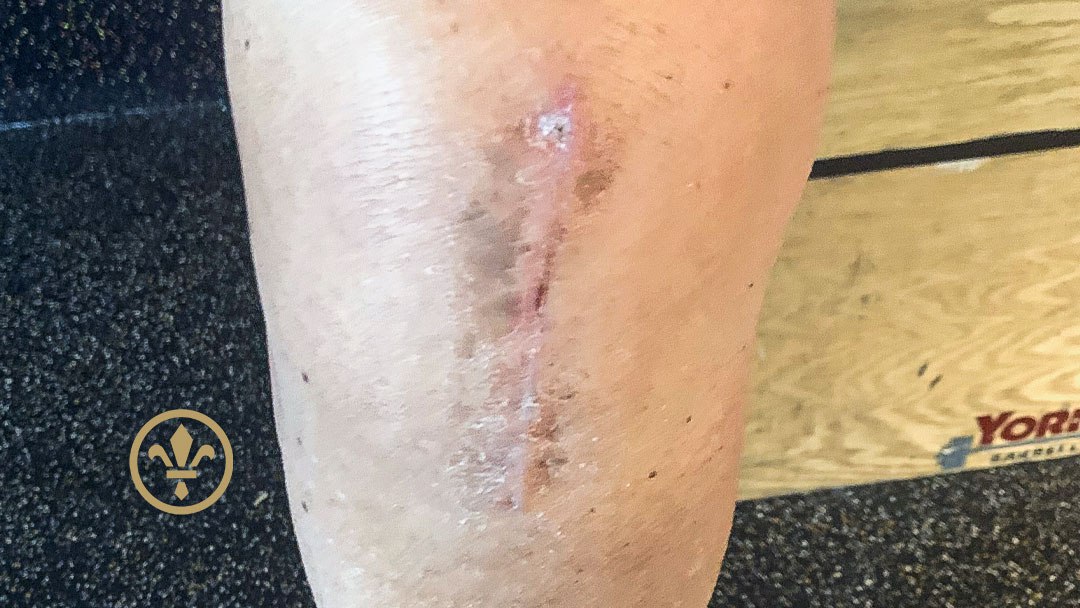 By Melanie Vovk - Fitness Instructor
I have been very active since I was 10 years old.
I was a competitive ice skater from the age of 10-16. Then, at 16, I taught my first aerobics class. From that day forward, I have taught several classes per week and I have never looked back. Exercise has always been a major part of my life.
Back when I started teaching, I did not know anything about proper shoe selection, or proper flooring. I bought workout shoes off the shelf and was teaching on hard surfaces with no give. I taught crazy high impact aerobic classes. I knew nothing about rolling on a foam roller and not much about stretching. At age 20, I started running. I was running 3-4 days a week, long miles with horrible shoes. Then I got into triathlon and marathons. I really didn't do anything in moderation. I thought I was doing my body good, but my body was slowly but surely wearing down. I have had two hammer toe surgeries, and just recently had a partial knee replacement. My knees have been bothering me for several years now. I was able to get through the pain by getting cortisone injections, gel injections, etc. This past October, I saw my doctor and I got some new x-rays. He said the gels, and injections, would no longer work because I was truly bone on bone. All cartilage was completely gone in both knees. I then contacted a surgeon, and decided to get a partial knee replacement. At this time I really only needed a partial, and I am hoping that this will last me 8-10 years, and then I can get a full. I started with my right knee and now I need to get my left knee done as well.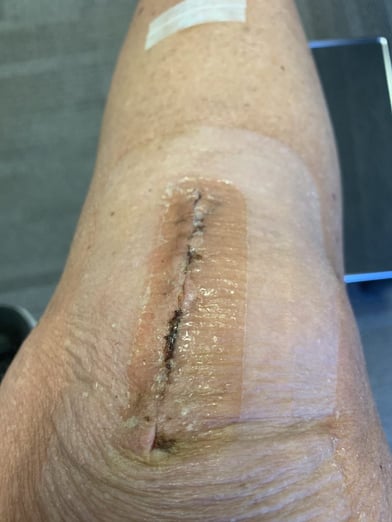 I am fortunate to have good health insurance and be able to work closely with my orthopedic doctor. This way I knew what was going on with my knee and what my options were. I talk to so many people who have knee pain, but have no idea why, and they never go get it checked. Maybe they don't have good insurance, or maybe they are in fear of what the doctor might tell them. I would like to encourage anyone with knee pain to get it checked out, for a few reasons.
Letting the knee pain persist may be injuring your knee more. You may be pushing through pain that you should not.

There may be a solution to your knee pain. It could be as easy as rolling and stretching daily, or some physical therapy.

Yes you may need surgery, but they do these surgeries all the time. Yes it is uncomfortable for awhile but the down time is usually minimal and may be the solution to getting you completely out of pain.

Favoring one knee can cause your whole body to be out of alignment. This may cause further discomfort and or injury.

Because of your pain you may be limited to what exercises you can do, resulting in not staying in optimal shape.
I had my surgery on Dec 23, and I will admit that minimal exercise has been very difficult mentally. Teaching my classes at The Paseo Club is a huge part of my life and having that taken away for a few weeks makes you realize just how important it is to stay engaged both physically and socially. It has made me very humble and grateful for what my body is still able to do. I am looking forward to my knee being 100% and getting back to all I love. I am grateful I had the opportunity to get this surgery done, so I can be out of pain and able to enjoy continuing to move my body.