Slowing down vs maintaining activity as we age (Staying fit in the Santa Clarita Valley)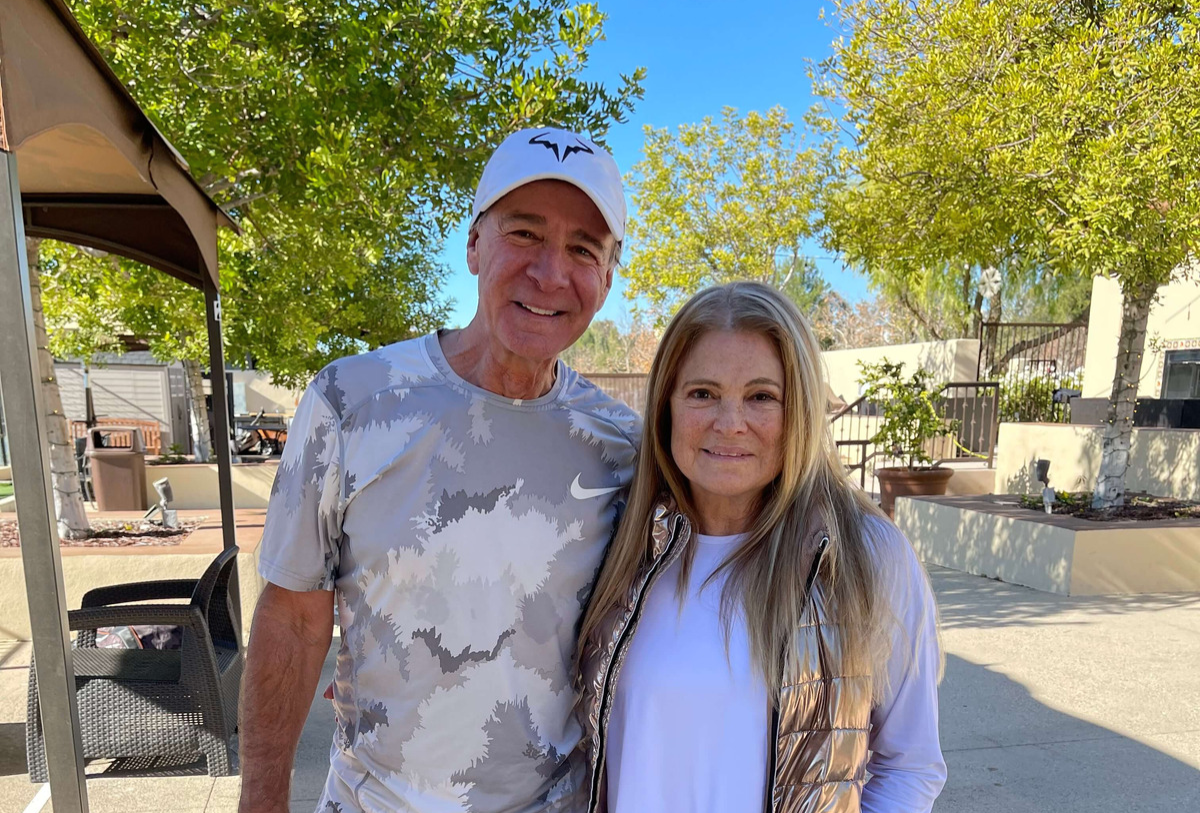 While the fountain of youth is still being searched for, we must explore how best to age healthily and happily. Naturally, our bodies are slowing down, and we are not as strong or agile as we used to be. But should we allow aging to lead us to our inevitable decline?
Research shows that people age biologically at different rates. Although genetics plays a part, there are several lifestyle factors that affect the aging process — nutrition, time outdoors, caring for your skin and teeth, and — of course — exercise.
The Paseo Club is a social club that supports people in their journeys in health and fitness. We have a wide range of members, from babies to those in their 80s. People often ask us about how to approach fitness and aging.
In this article, we will explore slowing down as we age versus maintaining activity. We will look at the physical limitations that come with aging, the benefits of slowing down, the importance of staying fit, and resources for older athletes in the Santa Clarita Valley.
What are some of the physical limitations older adults face?
As we age, our bodies will begin to slow down. Metabolism slows, muscle mass starts to decrease, and we cannot recover the way our bodies did years earlier. With those things in mind, it's important to consider potential limitations with more respect than shown before.
What are the benefits of slowing down as we age?
The standard thought is that as we age, we slow down, and our bodies begin to deteriorate. Joints become stiffer, muscle strength diminishes, and bones are more brittle.
One of the benefits of slowing down as you age is to protect yourself from injury. Injuries take longer to recover from when you are older, especially when surgery is involved. Being injured can halt activity which has an overall detrimental effect on your entire health.
A second benefit of slowing down as you get older is to minimize your recovery time after exercise. High-intensity exercise can take a toll on your body, and having ample energy the following days becomes harder to achieve.


Learning how to best care for your own body as you age means making smarter decisions for yourself and what keeps your body feeling its best.


Why do adults need to stay active, and how does it benefit them?
A body in motion will stay in motion.
Making wellness a priority helps you to be functionally fit even as you battle aging. Being functionally fit means you will have more capacity for daily activities — walking, biking, playing with grandkids, lifting heavy objects, and any other activities that require physical exertion.
The benefits of physical activity are extensive:
Reduces anxiety

Reduces depression

Increases endorphins

Lowers blood pressure

Increases bone density

Decreases risk of stroke

Decreases risk of

Alzheimer's

Decreases risk of heart attack

Increases muscle tone and mass

Helps people with disabilities have higher endurance

Helps maintain healthy joints and control symptoms associated with arthritis
The bottom line is that the longer your body remains healthy, the longer you will BE healthy.

How does staying fit affect the quality of life and longevity of seniors?
We all know people who enjoy a great quality of life as they age.
These people make time to maintain their physical fitness and balance it with rest, social time, and eating right — taking tips from them makes sense.
Allowing the time to focus on your physical mobility and strength will keep you functioning long after your body would naturally lose some of its vitality. In fact, research shows we can add years to our life by staying active.
Maintaining fitness not only can add to your lifespan, but can also minimize illness, pain, and cognitive decline. This helps your later years in life to be active, vibrant, and engaged.
What resources in the SCV are great for seniors to help them maintain their fitness?
Almost 12% of the Santa Clarita Valley population is 65 and older. There are many resources for them to help them stay active.
Paseo trails
Being active does not need to take place in a facility. Getting out for a walk and some fresh air can do wonders for both physical and mental well-being. The Paseo trails give access to miles and miles of trail systems in the SCV, allowing seniors (and everyone!) to enjoy the outdoors together without crosswalks, cars, or other obstacles.
SCV Senior Center
The SCV Senior Center provides an outlet to all local seniors, with options for both physically and mentally-stimulating connections, and care. Look for Zumba, Tai Chi, Yoga, Chair Pilates classes, and more.
The Paseo Club
The Paseo Club offers over 60 fitness classes each week. Here are the most popular ones for older athletes.
Liquid Cardio

is for everyone who wants to enjoy a great workout. Exercising in the pool provides tremendous gains due to the natural buoyancy and resistance of the water. This class places little to no force on the joints, letting people of all ages reap the benefits of a cardio and strength training option.

Blood Flow Resistance

Training

uses cuffs to achieve gains in a short period of time. Seniors working on their strength will stave off functional injuries that can deplete overall health and vitality.




The Santa Clarita Aquatic Center
The Santa Clarita Aquatic Center has three pools, concessions, and lockers. They offer senior lap swim and senior water aerobics classes.
Final thoughts on slowing down versus maintaining activity as we age
Although our bodys' needs and capacities change as we get older, we need to continue to prioritize fitness and physical activity to mitigate physical decline and cognitive and social decline.
Instead of stopping exercise altogether or limiting it to neighborhood strolls, selecting exercises that give you a full body workout that also protects your joints and muscles is essential.
In addition to fitness classes, The Paseo Club offers pickleball, tennis, and swimming in the junior Olympic pool. When you complete your workout, you can grab a bite to eat or a smoothie to drink at the cafe or get a massage at our in-house spa.
If you are looking for a new place to get fit and make new friends, then the Paseo Club may just be the place for you. Schedule your tour today!
To learn more about being fit as a senior, read these articles: