The 9 Best Ways to Get Fit in Santa Clarita in 2021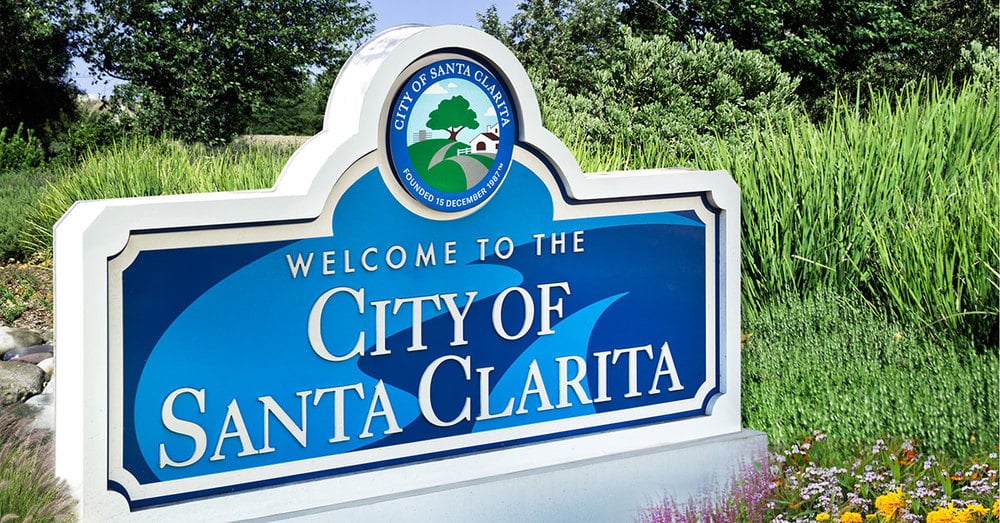 The 9 Best Ways to Get Fit in Santa Clarita in 2021
Moving to a new area can be scary. Maybe you're taking it as an opportunity to start a new life or try to be a better person. In many cases, that starts with fitness.
In Santa Clarita, there are a bunch of ways you can exercise. At the Paseo Club, we're focused on improving the health and happiness of SCV residents. All of our staff are dedicated to helping you get fit in whatever way works best for you. We care that you find a way to exercise here that fits your lifestyle best.
So, while the Paseo Club does offer ways to get in shape, we want you to find a method that's best for you. So, we promise to be objective and transparent about all of the best options for fitness in Santa Clarita.
Throughout this article, we're going to provide nine ways to help you get fit in the city of Santa Clarita. Not every method works for every person, but each one can provide some guidance toward finding your healthy lifestyle.
Our first and maybe most obvious piece of advice is to join a Santa Clarita gym.
Benefits
There's a reason why so many people love going to the gym--it has a ton of benefits! Not only do you have access to a variety of equipment to target any and every muscle group, but you also have access to the expertise of trainers. Many people also love the motivation they feel in a gym environment as opposed to working out at home.
Where to Go
SCV residents have many options for gyms to join here. First, there are a few big, more common gyms like Gold's Gym, LA Fitness, Orangetheory, and 24 Hour Fitness if you're looking for a corporate gym environment.
Other gyms are more localized in SCV, like Afterburn Fitness, Motivate Studios, and Mind Body & Soul Fitness. These locations are good for people who want a less corporate, more personal feeling at their gym.
Tennis is a great sport to play to get in shape, and it's something you can learn as an adult.
Benefits
Playing tennis can improve your strength and flexibility, tone your muscles, and reduce your level of stress. So, tennis has amazing advantages for both your physical health and your mental health.
Where to Go
Almost every park in SCV has a set of tennis courts for anyone in the community to use. Go with a partner or friend to play singles, or get a group going to play doubles.
Want something even closer to home? Look around to see if you have any courts exclusive to the residents in your neighborhood. You can pick up a racket with a few friends, or try looking on Nextdoor to see if you can join a league with your neighbors.
One of the best parts about living in the Los Angeles area is being surrounded by so many beautiful places, and this includes a lot of beautiful hikes.
Benefits
Hiking is great for the body and the mind. First, going on hikes is great for lower body strength and improving heart health. It can also decrease the risk of certain respiratory problems.
On top of that, being out in nature has great benefits for the mind. Spending time outside can reduce stress and anxiety, just as exercise can. So, combining these two things into one is wonderful for mental health.
Where to Go
You can travel just outside of Santa Clarita for some stunning trails, but we have some amazing hikes inside the valley, too.
One of our best and most famous places to visit for hiking is Vasquez Rocks. The site has been featured in many movies and TV shows, and it provides a great setting for a hike, too.
Another popular park for hikers in SCV is Towsley Canyon, which offers a few different hiking options of varying difficulty. If you're able to come in the early morning, you'll catch a gorgeous view of the sunrise.
Everybody's heard of the Pilates craze. Why not see what all the fuss is about?
Benefits
Pilates is a system of mind-body exercise that teaches body awareness, good posture, and easy, graceful movement.
As we age, our bodies do, too. Pilates helps keep your joints and muscles young. The method improves flexibility and agility through the reformer, and it can help alleviate back pain. Pilates can complement your workout routine, or it can be a fantastic workout on its own.
Where to go
Pilates studios are prominent in SCV, so you have a few different places to choose from. Pilates Plus, Club Pilates, and Movement of Pilates are some of the favorites of Santa Clarita residents.
If you'd rather dabble a bit than commit to a studio made solely for Pilates, there are some options for that as well! Hot for Yoga offers both yoga and Pilates, and To The Pointe Dance and Pilates has options for dance classes and Pilates classes.
Yoga is a discipline that focuses on breath control, meditation, and posture to improve health and relaxation. While very different from the atmosphere and movements in other exercise classes, yoga classes are a popular way for people of all ages to practice fitness.
Benefits
Yoga can have amazing impacts on both your physical and mental health. As you go through the poses, you will improve your balance, flexibility, strength, and heart health. These practices contribute to keeping your body agile and energized over time.
As you improve your physical health, you'll also be improving your mental health. Practicing yoga increases energy, improves sleep, reduces stress, and improves your mood. You'll come out of your yoga class feeling refreshed and revitalized.
Where to Go
Santa Clarita has some awesome yoga studios. Some of the most popular studios here are YogaWorks, Playful Prana Yoga, and Drenched.
Or, if you're still thinking about joining a gym, good news! Many gyms offer yoga classes with their memberships, either included in their membership fees or with a small extra fee. A calming yoga class is a great way to cool down from an intense workout. Look into your gym's amenities to learn more about their yoga options.
Did you know that a lot of dance studios have dance classes for adults? Busting moves to bopping songs is one of the most fun ways to get fit.
Benefits
Dance is an awesome way to work out because it's fun and good for you. Dancing improves your heart condition, lung condition, rhythm, strength, flexibility, and muscle tone. It's a full-body workout that will leave you feeling exhausted, but excited for the next class.
Dance can improve cognitive function as well. It's a sport that requires focus and concentration. Between keeping up with counts of 8 and memorizing routines as you learn them, dance is a brain exercise just as much as it is a body exercise.
Where to Go
Dancing is a fun and stimulating way for our Santa Clarita residents to get fit. With all the different styles to choose from, this is a sport that's great for any experience level. Try it out and improve your skills at some of Santa Clarita's best dance studios.
Some gyms even offer a selection of dance classes to their members. Hip hop is a popular style that you'll find at many places, but you may also see jazz, ballet, and even tap.
Dance isn't your thing? Try joining a sports league! With so many sports to choose from, anyone can find something they'll enjoy. Pick up the sport you loved from childhood, or try something new.
Benefits
Because each sport works the body differently, it's hard to say what specific physical benefits you'll find by joining a sports league.
On the other hand, they all have some other benefits in common. Not only are these leagues a great way to get in shape, but they're also a super fun way to meet new friends with common interests.
These leagues are also great for mental health. Playing sports can relieve stress and reduce feelings of anxiety or depression. You can get a solid workout and feel like a kid again, so you'll always come away feeling rejuvenated.
Where to Go
There are a ton of different sports leagues in Santa Clarita, from softball to disc golf to bowling. You're likely to catch a game at any of our local parks during the weekends. If you'd rather play more casually than in an organized league, there are plenty of other opportunities for classes, private lessons, and drop-in games for any sport you're looking for.
Some of these bigger leagues may require traveling, so it's important to keep your family and your job in mind as you look into joining a league.
Enjoy one of our beautiful parks
Santa Clarita is filled with amazing parks throughout the valley. They're a great place to unwind, but they're also a great place to burn calories.
Benefits
Going to a local park is great because of the variety of ways you can exercise. Shoot some hoops on the basketball court, or take a few swings on the tennis court. You can also run around the open field with your dog. Even join your kids in playing on the play structure!
A lot of areas also have a park within walking distance, so you can learn more about what your neighborhood park has to offer.
Where to Go
One of the most popular spaces in Santa Clarita is Central Park. Located on Bouquet Canyon Road, Central Park offers a ton of ways for its visitors to practice fitness.
This beautiful park is equipped with basketball courts, a dog park, a baseball field, a playground, a disc golf set up, and even a fitness zone with outdoor gym equipment. Residents have a variety of choices to exercise in the beautiful SoCal weather.
Not every Santa Clarita park offers this many amenities, but they all have their own perks.
Santa Clarita has a couple different club options to choose from to help you get fit.
Benefits
The great part about joining a health club in Santa Clarita is that there's something for everybody.
If you want to join an organization with a physical location, SCV has a few country clubs and health clubs for members to enjoy. These clubs offer great ways to learn sports, compete in sport leagues, and exercise in a gym all in one place.
If you prefer something less formal, there are other clubs formed by residents that focus on a similar interest. These clubs usually meet up once a week or once a month and practice their shared hobby.
Where to Go
The Oaks Club, Valencia Country Club, and Sand Canyon Country Club are some of SCV's best country clubs. Joining these clubs offers a great way to practice your golf skills. Develop your focus and your physical fitness through this sport!
Some other organized clubs in the valley that focus on a hobby are Santa Clarita Runners and Santa Clarita Velo. If running and cycling are some of your preferred ways to exercise, these are amazing options to practice your hobby and meet new friends.
And of course, our favorite way to get fit in Santa Clarita is by joining the Paseo Club.
Join the Paseo Club
The Paseo Club is the premier social health club in the Santa Clarita Valley. We want to help you create a healthy, connected lifestyle so you can live your best life. So, we offer many of the options listed in this article and more.
Members get unlimited access to our three-story fitness center with over 10,000 square feet of space to exercise with weights, machines, and cardio equipment. There's an additional outdoor space for heavy lifting, and TRX in the Tribe Room.
Over 70 weekly group exercise classes are included in a membership for no additional cost, including cycle, kickboxing, cardio, and yoga. We have small group, larger group, indoor, and outdoor class options.
Another amenity at the Paseo Club is the Junior-Olympic sized swimming pool. We have lanes reserved for lap swimming, allowing you to perfect your technique, learn new strokes, and improve your strength and speed. We also offer Liquid Cardio six days a week.
Tennis lessons, drills, and clinics are available to anyone who wants to play, no matter your age or experience level. Court members can also reserve courts to use on their own.
Our members' newest favorite addition is pickleball. With eleven brand new courts to play on, you can't resist. We offer pickleball drills and clinics to strengthen your pickleball skills. Courts are available for both kids and adults to play.
Think the Paseo Club Might Be Right for You?
There's no better way to learn more than to try it for yourself.
So, if you're open to checking out the club, we'd love to meet you! We can even offer you a 7-day free trial of the club so you can test it out before you jump in.
While you're here, we'd love to answer any questions you have. Our membership team can show you around and tell you more about the club, as well as answer those questions.
We can't wait for you to join us and see your new home away from home!