Fitness | injury | recovery | Trish Deboni Blog
What Is "Greatest Results"?
By Trish Deboni- Personal Trainer
You've probably heard about Greatest Results.
There's always some buzz at Paseo Club around the holidays, the first of the year, and when the kids are going back to school. Now we even offer a virtual version. But what exactly is it?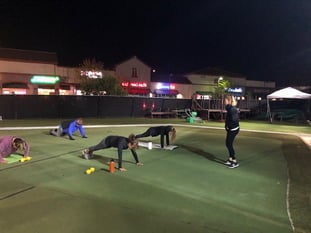 Greatest Results is a six week program that helps you with workouts and nutrition. I'm here to tell you that it is way more than a quick fix weight loss program. Weight loss does happen, but it is way more than that. Cézanne and I have a philosophy about being healthy that goes way beyond just being thin. We want you to join a program that is realistic, sustainable, and successful. We are all about little changes that make a huge difference. We want to give you the tools to be out in the world and feel your very best. That means making good food choices (not starving yourself), treating yourself well, getting stronger, and having people around you cheering you on.
We do assessments and measurements at the beginning of the six weeks and then we repeat the same thing at the end. People see changes in weight, but more importantly they can't believe how much stronger they get in such a short time. Getting stronger is the name of the game. Muscle burns fat, it helps with injury prevention, and it makes you better at everything else you do. The results this last time showed our winner that body fat loss and the longest plank hold were the game changers.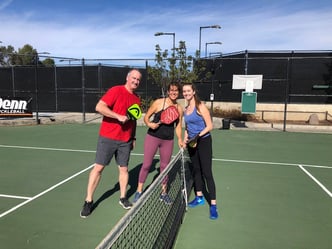 When we launched new nutrition software on October 19, a lot changed about the program. The nutrition is ongoing. So, if you continue with the program, you have access to all the nutrition information that is specific to your ongoing goals. You get an email every day with guidelines, tips, and motivation. It keeps you on track and even gives you opportunities to answer questions and check on your progress. We offer recipes, food prep ideas, and a zoom cooking class. You always have access to us for any questions and advice.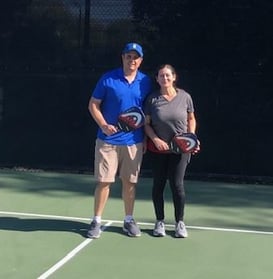 Studies show that people are 95% more likely to finish a health program if they join with other people. The accountability, healthy competition, and comradery are invaluable. You will do better when you have people around you, challenging you, and cheering you on. We've had families, couples, and friends sign up and we've had people sign up on their own and become lifelong friends with other participants.
So, Greatest Results. It's a weight loss, get stronger, have fun, learn about nutrition, play pickleball, do all different kinds of workouts, take a cooking class, learn about food prep, make friends, find workout buddies, feel great program! We just started our next holiday six weeks and there is still time to join. The next 6 weeks starts January 11, 2021.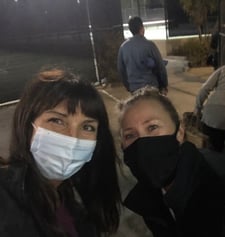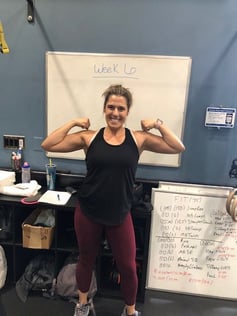 Contact Cezanne or myself or call the front desk!
cezanne@thepaseoclub.com
trish@thepaseoclub.com
Paseo Club: (661) 257-0044