How Can I Get Fit When I Have Kids? 8 Tips and Tricks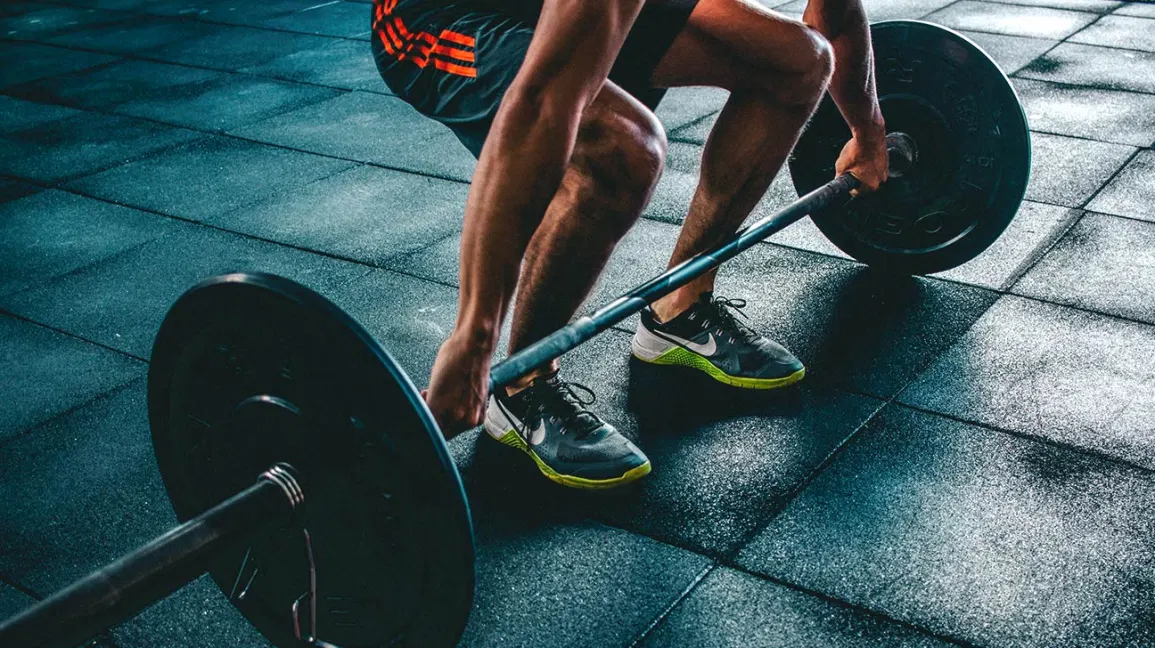 How Can I Get Fit When I Have Kids? 8 Tips and Tricks
Let's face it -- parent life is busy. With everything else you have going on in your life, it can feel nearly impossible to take care of yourself, too. Self-care moves down the priority list and finding time to exercise moves to the back burner.
It's important to remember that your health still matters. Taking care of yourself may not feel essential, but being in good physical health helps you thrive in every area of your life.
At the Paseo Club, a lot of our team understands this struggle. Many of our team members are also parents, so they've struggled with this, too. Everyone wants to dedicate time and effort to their fitness, but with kids, it's not so simple.
That's why we want to help. Although the Paseo Club falls into one of our solutions, we want you to find a method that's best for you. So, we promise to be objective and transparent about the benefits and downfalls of each.
Throughout this article, we're going to provide eight tips to help you get fit as a busy parent. Not every method works for every parent, but each one can provide some guidance toward finding your healthy parent lifestyle.
As a parent, you're kind of forced to become a morning person. You have to wake up early to get the kids ready for school or weekend sports games.
Our Advice
Take advantage of that morning time by setting your alarm a little extra early and squeezing in a workout. Hit the gym with the other early birds, or enjoy the sunrise on a jog through your neighborhood.
There is no better way to start the day than to get your blood pumping. On top of that, it also feels great to not have to worry about finding time to exercise later in the day.
Why It Might Not Work
Morning workouts might not always fit your schedule, though. Some mornings, the best choice for your well-being might be to get some extra sleep. Or, maybe you'd rather enjoy the sunrise by watching it through your window.
So, it might help to solidify morning workouts into your routine. Even if it's just one day a week, dedicate that time to exercise. It could help to set your bedtime an hour earlier to make up for the early alarm. Making school lunches the night before may also help you save that time in the morning.
Work Out While the Kids are at School
If you're having trouble finding time to exercise during the day, you might be able to find time while the kids are away.
Our Advice
Take some time while they're at school to visit the gym, go to an exercise class, or get outside for a jog.
This way, you can go out without having to worry about a babysitter. Or, you can ensure an uninterrupted workout at home.
Why It Might Not Work
This solution isn't realistic for every parent, though. Many parents work during the day while their kids are at school. Or, maybe school isn't in session, and you're trying to find time during summer or winter break.
If this is the case, maybe you can find another time when the kids are out. Evening sports practices, daytime summer camps, or playdates at friend's houses can provide other times to work out on your own.
If you're not able to work out during school hours, maybe you can work school into your workout.
Our Advice
If you have a little extra time in the morning, save some gas and get your steps in by walking the kids to school. You can do this every day, or you can designate one day a week to make this a fun routine.
Not only is this a great way to burn calories early in the day, but it also gives you a great chance to bond with your family. You can even bring the dog for more morning fun.
Some of my favorite childhood memories are from when my dad and I used to leash up the dog and walk to school every Friday morning. You and the kids can both enjoy this time together.
Why It Might Not Work
This idea might not always work, either. If you're in an area with particularly cold or snowy winters, walking to school could do more harm than good. It can also be harder if you live too far away from your kid's school.
However, you may still be able to work family walks around these obstacles. Make walking to school a fun fall or spring tradition for warmer days, or walk to breakfast on weekends if school is too far.
Walking is a fun and practical way to exercise, whichever way you work it into your routine.
Designate a Time for Home Workouts
It's important to take time for yourself, even though it may seem impossible sometimes. It can help to specifically designate a time each day or each week to work on your fitness.
Our Advice
Whether it's right after school while the kids do their homework or in the hour before dinner, let your family know that you're taking this time for yourself. Establishing this routine is especially helpful for younger kids.
Now, you can work out at home without too much trouble. Try a home workout video on YouTube, or create your own routine.
Why It Might Not Work
Some days might be so busy that even a designated time might be tough to stick to. Life happens, and exercising falls down your priority list.
An important thing to remember here is that you should commit to yourself. Schedule this time with yourself like you'd schedule time with a friend. If you got too busy, you wouldn't just blow them off--you'd reschedule.
So, treat yourself the same way. Reschedule your workout for a later time instead of canceling. If life is too unpredictable to commit to a time, that's okay. Just be sure to commit to yourself.
Know someone else facing these same struggles? You can both find a solution!
Our Advice
Our advice here is to trade workout times with your workout buddy. If you're doing this with your partner, put them in charge of the kids one day while you take the responsibility the next day. If you're trading off with a friend, offer to babysit for each other while the other takes time to exercise.
For example, if you want to exercise after work on Mondays and Wednesdays, your workout buddy will take care of the kids at that time. Then, you can watch the kids while they exercise on Tuesdays and Thursdays.
Why It Might Not Work
With work, school, and extracurricular activities, it can be hard to find a workout buddy whose schedule aligns with yours. Choosing a specific schedule to work out on may become hectic for both of you.
Then, it might work better to schedule it out on a week-by-week (or even day-by-day) basis. Keep an open line of communication with your workout buddy to find a time each week that works for both of you.
Inconsistent schedules can cause stress, but they shouldn't get in the way of your fitness.
Exercise is important for all ages. So, why not try exercising with your kids?
Our Advice
How you want to do this depends on you and your family. If your kids play any sports, try practicing with them. Maybe you can go for family hikes or bike rides. Live near the water? Go on an active day trip filled with swimming, kayaking, or paddleboarding.
Why It Might Not Work
On the other hand, some families have different preferences on how they like to burn calories.
So, try exercising together, but separately. Maybe that sounds silly, but there are plenty of ways to try it.
If your kid has sports practice at the park, go for a walk or do some cardio on the grass while they play. If your family doesn't share your same love for running, have them ride their bikes alongside you as you all keep a steady pace.
Check to See if Your Gym Has a Daycare
Sometimes, you'd rather work out on your own. Or, maybe your kids are too young to join you just yet.
Our Advice
Many gyms have daycare centers for your kids to hang out while you exercise. It's even likely to be included in your monthly gym membership fees, so you don't have to worry about paying for a babysitter.
This is also a great option because it's so convenient. You don't have to go out of your way for childcare. Instead, it's in the same place you're going to be.
Why It Might Not Work
However, gym daycares aren't a good fit for every situation, either.
Sometimes, they may cost extra in addition to your membership dues. There might be other limitations, too, such as low capacity or age restrictions. Or, maybe your kid just doesn't enjoy this kind of environment.
If any of these are the case, we recommend looking into our next suggestion.
Join a Family-Focused Club
Personally, our favorite option for getting fit with a family is joining a family-focused club. There are a couple of different options of what kind of club you can join. There are fitness clubs, social clubs, country clubs, or social health clubs.
Our Advice
Depending on what kind of club you join, there will be different options for both you and your kids to get fit. Learn more about what your club offers, and talk to your kid about what kind of activities they're interested in.
For example, if you're thinking about joining a country club, look into signing your family up for golf lessons. It's a great sport for improving fitness, focus, and self-discipline at a young age.
Other clubs may have additional sports for your kids to pick up. For example, many health clubs offer swim lessons, tennis lessons, and dance classes.
Why It Might Not Work
We know social health clubs don't work for every family. Some families can't find a club in their budget, and others may not have enough time to make the most of their membership. Some regions don't have social health clubs that work for families.
Think a Club Might Be Right for You?
On the other hand, if you're located in the Santa Clarita Valley and this does seem like the right option for you, we'd love for you to join us!
The Paseo Club is a social health club in Santa Clarita, California that provides its members with connection, fitness, and fun.
At the Paseo Club, we understand how hard it can seem to juggle your job, your family, and your health. So, we provide a variety of ways to make it all easier to handle.
First, we have our Kids Club. The Kids Club isn't like any old daycare. Creativity is prioritized over passive play, and we have fun new activities for the kids to look forward to every day. With all the fun happening here, your kids will beg you to come back.
We also offer kids fitness classes, so your young ones can get fit while you do. These classes let them have fun and get active while they grow friendships with the other kids.
The Paseo Club has sports for the kids to play, too! We have lessons for tennis, pickleball, and swimming and additional drills for the court sports. Paseo sports are some of our younger members' favorite ways to spend their time here.
If you want to learn more about how both you and your kids can enjoy the Paseo Club, join us for a 7-day free trial and experience the fun for yourself. We can't wait to meet you and to help you on your fitness journey!