Fitness | Health | santa clarita | fun | exercise
How Can a Social Club Help Create a "Blue Zone"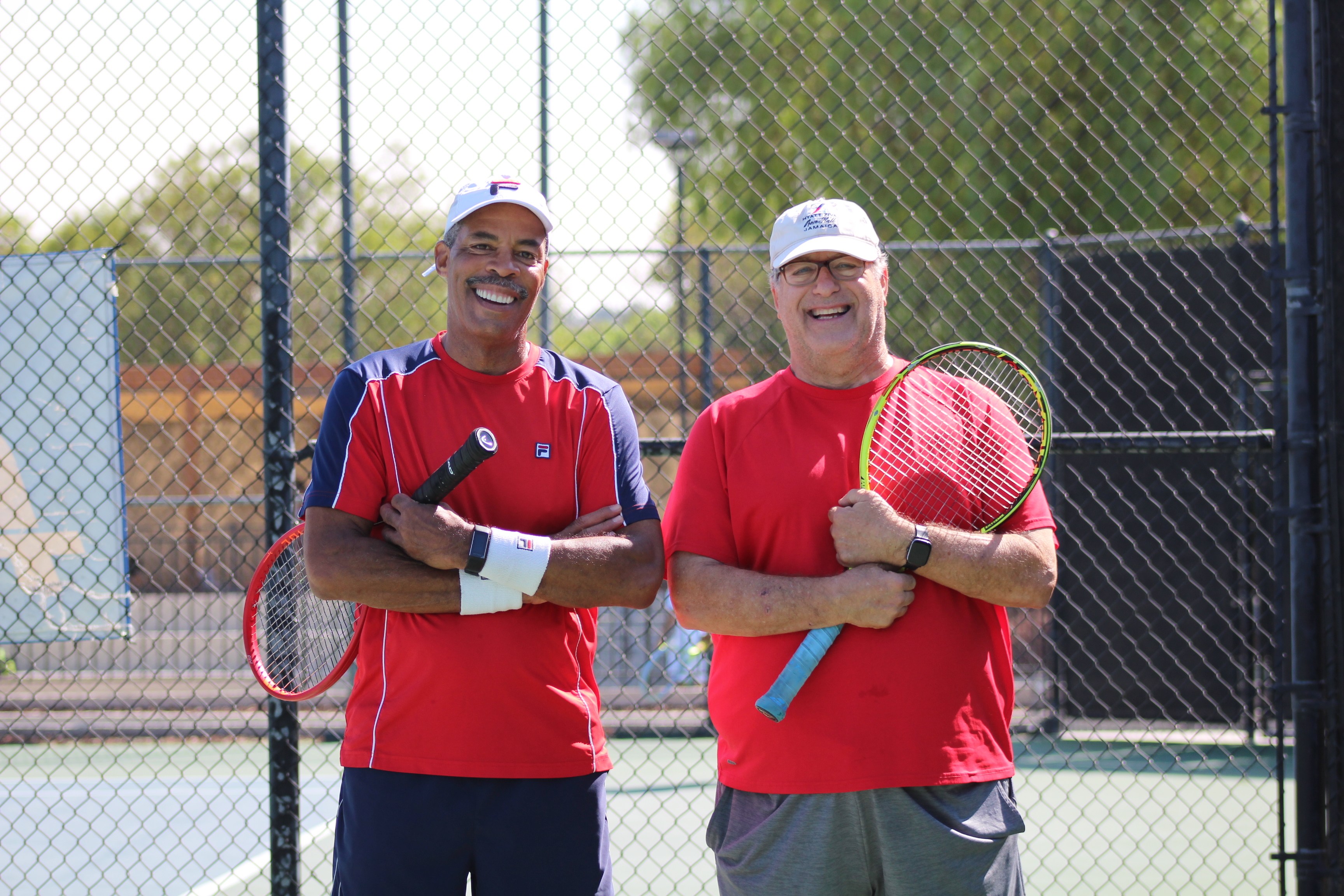 If you've heard the term "Blue Zone" before, you know it's the ultimate catnip for anyone who is starting to get a little older. (Or you might realize we are all getting older.) Blue Zones are communities around the globe that enjoy a healthier and longer life than statistics elsewhere would endorse.

Not everyone can escape and go to live in Costa Rica or Greece to find one of these zones. Luckily, your local social club has the opportunity to take some of the principles commonly found in these places. By embracing some of the aspects found in Blue Zones (a complete list can be found at bluezones.com) we can all work toward a healthier lifestyle as we age.


There are 9 habits for adapting more to a Blue Zone lifestyle, and many of these can be found at your local social club. While you're living outside the Blue Zone, take a look at these 9 behaviors and see if it's time for you to check out your local social club for some assistance. Think progressions of movement, outlook, nourishment, and connection to promote health and longevity - and who wouldn't want that?
9 Lifestyle Habits of Healthier Communities
Natural Movement (Movement)
This one sounds pretty obvious. The more you are in movement, the more your body wants to be in movement. But this goes a little further for the Blue Zone lifestyle.
Natural Movement reflects the ease with which you can find movement. In all the Blue Zone areas, an emphasis is placed on movement without force. Gardening, walking, and using less machinery for labor. When you're at your local social club, you can instead look for open pathways, which help you to feel welcomed into a workout or activity area. You can find yourself drawn into an area, instead of feeling like you have to force yourself in.
Look around at the courts, the pool, or the Group Exercise arenas. Do they feel welcoming? Are they easy to access once you're onsite? If so, the Natural Movement for a member is already helping to foster a connection.
2. Have a Sense of Purpose (Outlook)
Again, this seems pretty easy. We all strive to have a purpose. Raising a family, holding down a career that you love, creating a great meal for Thanksgiving - everyone finds purpose in their lives to feel useful and capable.
Those living in a Blue Zone have a purpose in their lives. We hope to have the same. How can your social club help? There are tons of ways. Does your social club offer groups to achieve goals - maybe a half marathon to train for, or your first sprint triathlon to see what you're capable of. Check out local social club the Paseo Club's annual triathlon, a short but sweet course for all athletic levels to gain experience and also contribute to a great cause with a partnership with local charity A Light of Hope.
3. Downshift to Reduce Stress (Outlook)
It sounds simple enough, but finding ways to wade through the clutter helps in countless ways, and your social club can help. Inflammation often comes as a result of stress and can be traced back to many diseases and chronic issues that plague people of every age. Everyone has stress, even people who live in Blue Zones, but the most successful healthy folks find ways to combat it on a regular basis.
Look for options at your local social club for low-impact and high mind-body connections. Pilates classes, functional fitness, yoga, and meditation will help your body stave off the culmination of constant stress with lower heart rates and gentle body movements.
Or use your local social club to truly blow off some steam. Small group training with high-impact, cardio HIIT classes, tennis drills, or weight lifting are all ways to sweat out the overload from daily life stressors.
4. Stop Eating at 80% Full, 5. Plant Slant, and 6. Drink Wine (Eating Wisely)
These three may take some training. Learning to read the signals of your body's hunger, thirst, and depletion levels means listening to your body's cues. Understanding when you've had enough to eat may take a while to learn, but keeping your body from being too full can help ward off obesity levels as well as help keep you more active.
While there are literally hundreds of "miracle diets" out there, most nutritionists will tell you the best plans simply involve real foods and letting a majority of your nutrients come from plant-based sources. Those living in Blue Zones all primarily find their protein in different types of beans.
One somewhat surprising find in the Blue Zones? Moderate drinkers live longer than non-drinkers. In each of the Blue Zones, drinking is moderate and consistent. So, say yes to that glass of wine and enjoy yourself. Does your local social club have a bar? Healthy meal options? And a set of friends to help you feel connected to enjoying your food. Another bonus to finding a club to belong to is the addition of a social scene to enjoy a drink. Just don't overdo it!
7. Belong (Connect)
While the Blue Zone uses belonging to refer to a faith-based community, your local social club could be just the right fit. While the religion might be absent, you are placing yourself into an atmosphere that fosters a sense of community on a regular basis for its members.
If you've ever joined a sports league, you know the sense of accountability and accomplishment that comes with your commitment to the group. Find a tennis league and your doubles partner will keep you connected to your games every week. Or get out and try pickleball, the fastest-growing sport in the nation. The camaraderie is instant, and the feeling of belonging will hold you in connection with something bigger than your daily stressors.
8. Put Loved Ones First (Connect)
Taking care of your family is important. In the Blue Zones, this may mean caring for elderly parents, keeping your partner close, or looking after children. If you find the right local social club, you might look for ways to connect with all the members of your family, to keep everyone happy and healthy. A club that offers connections for your kids, as well as options for seniors, helps to bring the family together even when interests divide.
9. Be In The Right Tribe (Find a Strong Social Network - Connect)
Okinawans, one of the Blue Zones' people, commit to a tribe of 5 people that are bound as friends for life. Having those groups with which to network with healthy behaviors like working out, eating well, and enjoying an active lifestyle promotes good habits.
We can all use friends to make our lives fuller. What better place than a social club to make those healthy connections? Join a tennis drill and meet your new best friends. Or find your Tribe of workout friends to keep the competitive spirit alive and hold you accountable to your goals.
Unique places across the globe have found the balanced equation to live longer, fuller lives. By studying the commonalities these places experience, we can all learn how to integrate better habits.
When you find a social club that can help address some of these needs, you have the opportunity to one-stop-shop for your entire family.
If you are interested in learning more about how a club like the Paseo Club can meet your needs in the Santa Clarita Valley, click the link here to see the website and schedule a tour!