Event | pickleball | charity | Fundraiser
What is happening at the Paseo Club in November?
November is upon us, and the transition to the holidays is beginning. It is often a time that is both joyous and busy. Keeping up with all of the events of the season can be difficult.
We wanted to help you by compiling all of the fun activities that will be happening at the Paseo Club in November of 2022 in one organized location. You can consider this article your one-stop planning resource.
In this article, we will share with you information about the social and charity events that will occur at the Paseo Club in November. You will learn what the events are, when they will take place, and how you can get involved.
Events at the Paseo Club in November 2022
All activities are listed in chronological order.
November 5 Boy Scout Swim Badge Ceremony
The Paseo Club is hosting the local boy scouts troops 2019 and 2222 at the pool so scouts can work on the "wet portion" of their swimming merit badge, which is an Eagle Scout requirement.
Two lanes of the pool will be used with Red Cross-certified lifeguards supervising. Members can watch and cheer the scouts on.
A badge ceremony and lunch at the Paseo cafe will follow. This event is from 11 am-1 pm.
November 11 Carnival
On Friday, November 11th, the Paseo Club is hosting a carnival! This fun family event will be chock full of incredible games and activities.
Kids can look for the 24-foot tall rock climbing wall, bounce houses, face painting, carnival games, and prizes.
Popcorn, churros, cotton candy and other special treats will be for sale. The grill and cafe will also cook up a storm to provide more hearty fare.
There is live music with a performance from The Mary Dyer Band.
Admission is $15. Kids 12 and under are $10. The carnival is from 5 pm-9 pm.
No registration is needed.
November 12 Dink for a Cause Charity Event
The Paseo Club is asking you to get into the holiday spirit and join in the fun by participating in our holiday charity pickleball tournament on Saturday, November 12th.
Dink For Cause will raise money to sponsor 11 local families that are in need of a little extra help this holiday season. Your community needs you!
A Christmas tree with ornaments available for purchase will be set up at the tournament. The ornament will have a monetary amount and an explanation of what that amount will provide, ex. $25.00 will fund a sparkly dress for a girl, age 7.
Along with the purchase of an ornament, you will receive a raffle ticket and a chance to win one of our lovely prizes!
Registration fees will also be used to support the families. You do not have to play pickleball to participate. You can be a spectator and watch the tournament, purchase an ornament, and have a delicious lunch at the Paseo Club!
The tournament starts at 8 am. We hope to raise $7,000.
Register by going to https://dinkforcause.org/. See you there!
November 17 Jenga Game Night
Jenga Game Night was such a hit in October we just had to do it again! Join fellow members and play Jenga with large pieces on the patio.
This event is great for people of all ages — even teens. You can even bring your Jenga set from home to have multiple games going at once.
It will be from 5 pm-8 pm. Grab something to eat at the cafe or a drink from the bar and test your skills!
No reservation is needed.
November 19 Wine Pick-Up Party
We are so excited about this event! The Paseo Club is teaming up with Winebow Fine Wine and Spirits to offer a wine pick-up party.
The holidays are the perfect time to stock up on wine. Whether it is Thanksgiving, Hanukkah, Christmas, or New Year, there are a number of opportunities to celebrate.
Grab your selection so you can open a bottle to share over a meal with friends and family or give wine to the host or hostess of a party you attend. Wine is the perfect item to have on hand.
Look for some of these favorites:
• Hook & Ladder-Pinot Noir, Russian River Valley; Red fruits and sweet blueberry with traces of toffee and vanilla $20 per bottle

• Crossbarn Chardonnay, Sonoma Coast-Consistent 92pt wine. "Notes of white peach, green apple, and white flower mingle with crisp acidity and chalky texture, leading to a long and juicy finish. $22 per bottle
• Lemelson Pinot Gris "Tikka's Run", Willamette Valley, OR, *certified organic Vineyard* "The wine has bright pear, Meyer lemon melon, fresh apricot, ginger, and white flower notes that go into a long, mineral and citrus driven finish, crisp, acidic backbone" $14.50 per bottle
You can pre-order wine in sets of 3, 6, or 12 bottles and receive 10-20% off the retail price. As a bonus for pre-ordering wine, you'll be entered into a raffle to win a magnum of One Stone Cabernet.
The wine pick-up is from 11 am-2 pm on Saturday, November 19th. All the wine will be packaged and ready.
Complimentary champagne mimosas and tiny bites will also be available at the Pick Up Party so you can get a taste of your fabulous wine. And if you find something you just have to have, don't worry — wine will still be available for sale but not at discount prices.
Now here is where you need to pay attention: pre-orders are due by November 4th. Place your order today by grabbing a form at the front desk or clubhouse bar. Flyers are on all the screens throughout the club with a QR code to scan the featured wines.
November 20 Chili Cook-Off
On Sunday from 12:30-2:30 pm, the Paseo Club is hosting a chili cook-off. So dust off your grandma's recipe and get to work!
To participate, members must bring their chili and any condiments by 12:30. It needs to be stored in a crock pot, slow cooker, or other pot to maintain its warmth. Don't forget your extension cord to keep your pot plugged in!
The blind tasting and judging will be at 1:30. The announcement of first, second, and third place winners with award ribbons will take place at 2:30.
While the cook-off is going, hang with the crowd and check out the games.
1:05 Raiders vs Broncos

1:25 Chiefs vs Chargers

1:25 Cowboys vs Vikings
The clubhouse bar will be open with drink specials. The cafe will serve up food, and hopefully, there will be some extra chili to enjoy!
November 24 (Thanksgiving Day) Turkey Trot and Toy Drive
The Paseo Club Turkey Trot is an annual event to support Junior Chamber International (JCI) and to help our members enjoy a great morning!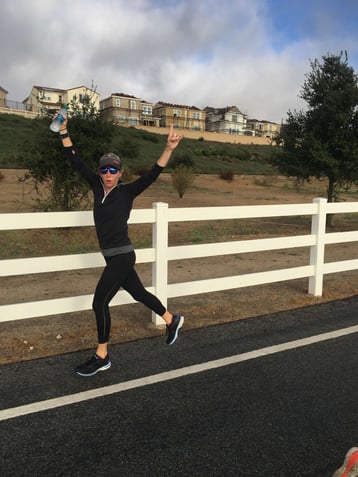 Each runner is requested to bring an unwrapped toy that will be donated to JCI for their holiday collection drive to support local families.
At 8 am, runners line up at the front of the Paseo Club and take off on a 5K or 10K run on the local paseos. The trails will be marked.
Costumes are highly encouraged, dogs are invited, and members and non-members are welcome to join.
No registration is necessary, but don't forget your unwrapped toy for your entry fee.
December 3 Pickleball Double Trouble Tournament for Loving Beyond Reason
On December 3rd the Paseo Club and Loving Beyond Reason are teaming up for a pickleball fundraiser.
Loving Beyond Reason is a nonprofit organization founded by Marla and David Thomas dedicated to supporting young people struggling with mental health issues. They focus on providing education and improving health services for the community.
Register your team to play event 1 or event 2 for double elimination. Or compete against celebrities and pickleball pros in a not-to-be-missed round robin! The best teams win prize money!
Choose your event and register at Loving Beyond Reason.
Getting involved in activities at the Paseo Club in November
In November, the Paseo Club has activities for members of all ages. Whether you want to delight in the carnival with your kids, order some wine for your holiday gathering, or run a fast 5K for charity, there is something for everyone.
Now that you have read this article, you know what special events are happening at the Paseo Club this month. Keep this article bookmarked for easy referencing!
The Paseo Club is not just a fitness club. It is a social club where community engagement with our members and the greater Santa Clarita Valley is a priority. The Paseo Club is your home away from home for connection, healthy fun, and fitness.
If you are not yet a member but think the Paseo Club community could be a good fit for you, schedule a tour of our gym facilities, tennis and pickleball courts, pool, spa, and cafe.
To learn more about what is happening at Paseo, read these three articles: