Kids | young | Scott Fushi Blog | active | activity | Tennis | youth
Getting Your Young Kids Into Tennis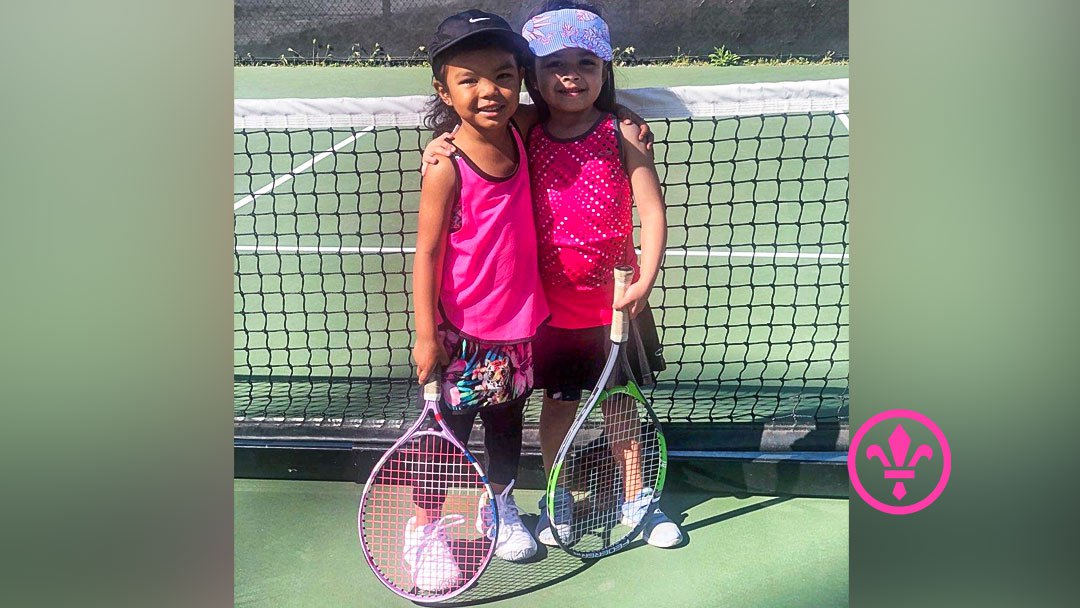 By Scott Fushi - Personal Fitness Trainer
Coach Scott …aka "Chicken Head" (ask Charlee, Jen's daughter, why) here to help give you some relief and your children some outdoor activity!
You may have asked yourself how to get your kids involved with an activity during these challenging times. It may have even been a question you asked pre-covid, it's even more challenging now and just as critical for a child's health. We have an answer for you!
Let us provide you a great stress free option with our youth tennis options. You don't even have to be a tennis player for your child to try it! It is a sport for all ages to learn and have fun with it. It can begin as early as 3 years old in our "future stars" program. You may ask: "How can a three year old even grasp the idea of tennis?" The answer is simple, we keep it simple and build basic hand eye coordination skills with larger super soft safe balls. Hitting the ball is low priority, having fun in a social but "socially distant" setting is our main objective. We incorporate positive reinforcement and encouragement with simple games like "walk the dog" on the court lines or "don't drop the ice cream" with the "scoop of ice cream"; aka, the ball in a safety cone or even on top of a tiny racquet.
Children love to learn and explore new environments with movement, color and fun specifically added in just the right mix to provide a sense of accomplishment without frustration. Competitive elements are introduced initially as a way for each player; from the "tiny tots" to the "timid teen" to try to do better within themselves. Let's see if we can walk the dog and stay on the line, let's see if we can bounce the ball on our racquet 10 times, etc. etc.
We build on these "drills" and use them to set a foundation for actually hitting the ball, not necessary into the court quite yet, but to try and make contact with it. Grip and groundstroke basics easily flow from there, with smiles flowing from the kids when they "get one over" or even hit one of our targets. Games are also introduced that can build teamwork and also some mild competitive one on one challenges. We always emphasize that every child is a winner for participating at the end of every class and parents love hearing the kids asking "when they can do it again"! If you have questions feel free to ask about our programs with Moose our tennis Manager (or myself). We would also like you to reach out to any of the parents that had their children participate in the past for testimonials.
Let the kids play!!!