virus | cleaning | precautions | General Info | covid
Our Part in Keeping the Paseo Club Safe from COVID-19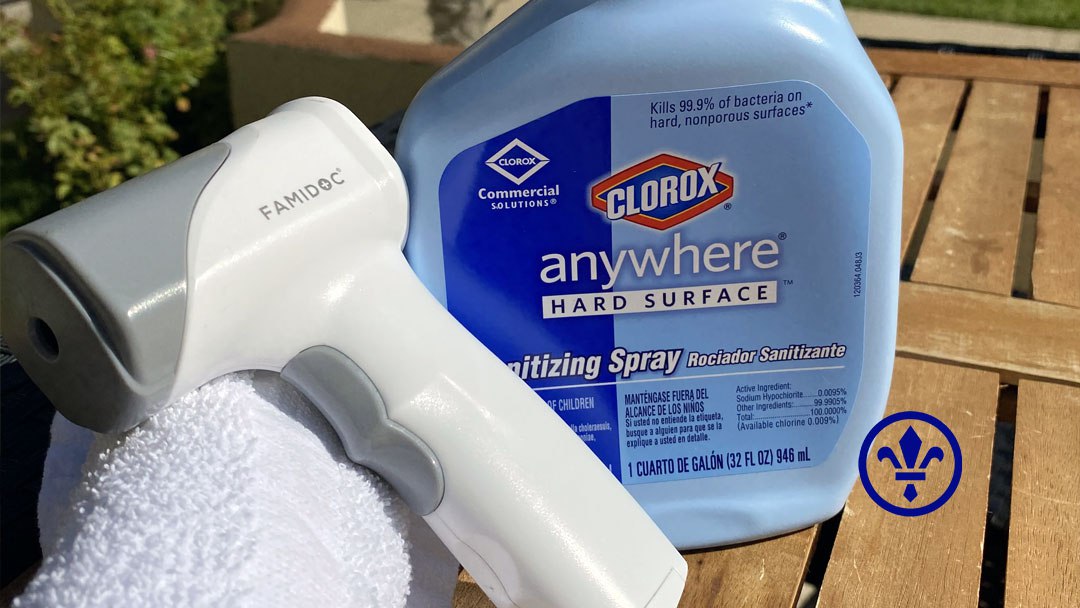 By Taylor Cohen - Front Desk Associate
During times like these it is important to stay safe and limit the spread of the virus.
We take extra precautions to ensure the safety of our members as well as the employees. The first thing the opener does at the beginning of the day is to wipe down all the surfaces and door handles at the front desk, as well as the keyboards, computer mice, and phones. We then make sure all of our thermometers are working properly so we can use them throughout the day, and make sure our hand sanitizer bottles are filled.
Once the club opens at 4:45am the members begin to arrive. Before anybody can enter the club we make sure they are properly wearing their mask and do not have a high temperature. Members are only allowed to take off their masks if they are eating or doing any physical activities. As for employees, we do the same and ask them a few questions in order to clear them for work. The questions we ask the employees include: "Do you have any of the following symptoms associated with covid-19? (dry cough, fever, unusually tired, and/or difficulty breathing), Have you been diagnosed with covid 19, and Have you been in contact (lives in household) with anyone diagnosed with Covid-19."
All dining areas, exercise equipment, and classes take place outside where social distancing is also enforced. Here at the front desk we check in and out all of our members so we have an accurate count of how many people are in the vicinity and make sure we do not exceed capacity. Members are also required to make a reservation for the outdoor gym, tennis courts, swimming pool, childcare, and any of our outdoor classes in order to limit the number of people here at one time. Reservations can be made through the Paseo Club app, through the phone, or in person at the front desk.
We work hard to respond to any emails as quickly as possible. Throughout the day we are consistently wiping down the surfaces to ensure cleanliness and have hand sanitizer readily available for all members. At the end of each day, along with our regular closing procedures consisting of turning off TVs and counting inventory, we wipe down the surfaces one final time, as well as the door handles, and the pens. We all do our best to keep our members and employees safe.
Our number one priority is the safety and happiness of our members.