capacity | regulations | reservations | General Info | covid-19
Why Reservations Are Important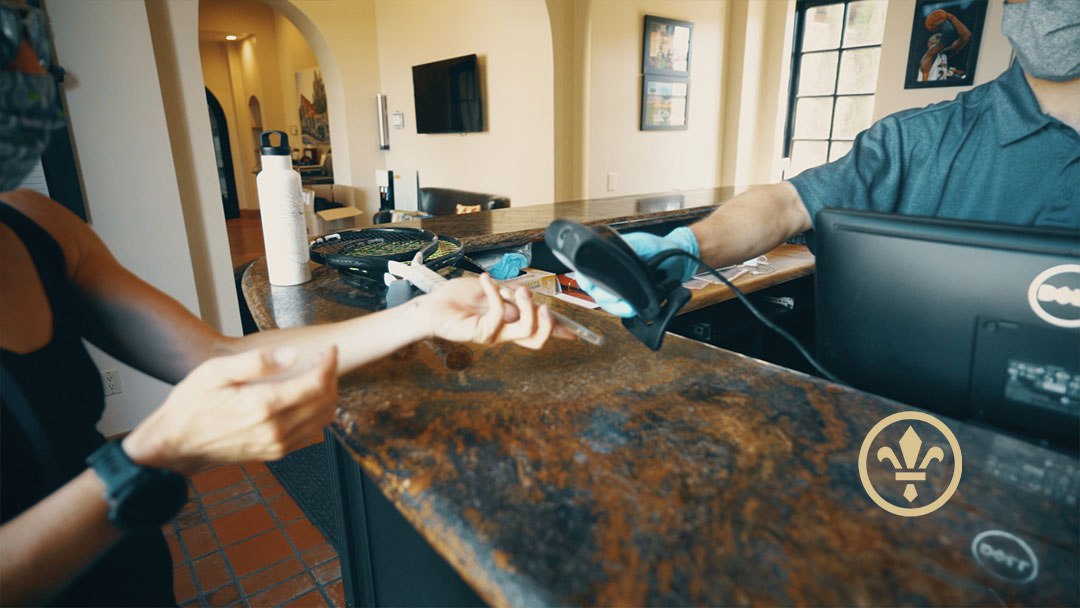 From the Paseo Club Front Desk
As all of us know, we are living through a worldwide pandemic that is making every business, restaurant, school etc., take not one, but multiple extra steps to keep everyone safe.
Here at the Paseo Club, our reservation system keeps the club running smoothly and safely. Many of our members may think reservations are not required, however, that is wrong. Reservations are required in all parts of the club whether you are using the outdoor fitness area, taking a class, playing tennis or using the pool. Reservations are helpful and necessary for many reasons. We have a set capacity for the club during this pandemic which overall is 50% and with reservations in place, we are able to maintain this capacity safely.
Reservations allow us to keep track of how many members are in the club at a time and in which specific area. The outdoor fitness yard is set to have only 8 members per hour, therefore, a reservation is highly important for this workout area. The swimming pool has 6 lanes with only lap swimming available at this time. 6 lanes is very limited which is why a reservation is required to swim since the last thing we want to do at the front desk is turn you away due to limited space.
Outdoor group ex classes have a limited number of spots of 16 per class (excluding Pilates, cycle and Zumba) due to the pavilion's required capacity to follow the COVID-19 restrictions. Although 16 spots may seem like a lot, a reservation is still required which can be made 3 days in advance of the class time. This rule applies to all outdoor classes excluding Pilates which can be made up to a week in advance. You are able to make a reservation for any outdoor classes at any time up until the class start time, however having a reservation made before you come into the club is highly recommended since you are not always guaranteed a spot last minute.
Let's not forget about tennis! Yes, yes and yes, tennis reservations are required to play at the club during the time you wish. Tennis reservations can be made up to 72 hours in advance of the day you wish to play starting at 7:00 am but cannot be made over the phone until 8:00 am. Reservations for tennis are highly important since we want all of our members to have the appropriate amount of playing time given to them. When making a reservation keep in mind that if there are only two names under the court time, your party will only be given 1 hour and will only be guaranteed that 1 hour. If given 4 names, your party will be given 1 hour ½ and only be guaranteed an hour and ½ since all tennis members are able to book directly after someone's court time has come to an end.
This all ties into a question we receive her at the front desk often which is "Do we have to check out every time we leave?" The answer is "Yes you do." Checking in and out at the Paseo Club, helps us keep track of the amount of people that are in the entire facility since we do have a maximum cap due to the regulations enforced by the health department. We can never go over our capacity or we will risk the club closing due to not following the correct guidelines and who wants that! One last reminder I will leave you with is that reservations can be made through the app, our online club automation system, over the phone or in person at the front desk.
Oh and don't forget…check in and out!!