Kids | Childcare | interactive | books | Lakeeta Gardner Blog
Different Ways To Celebrate Halloween in 2020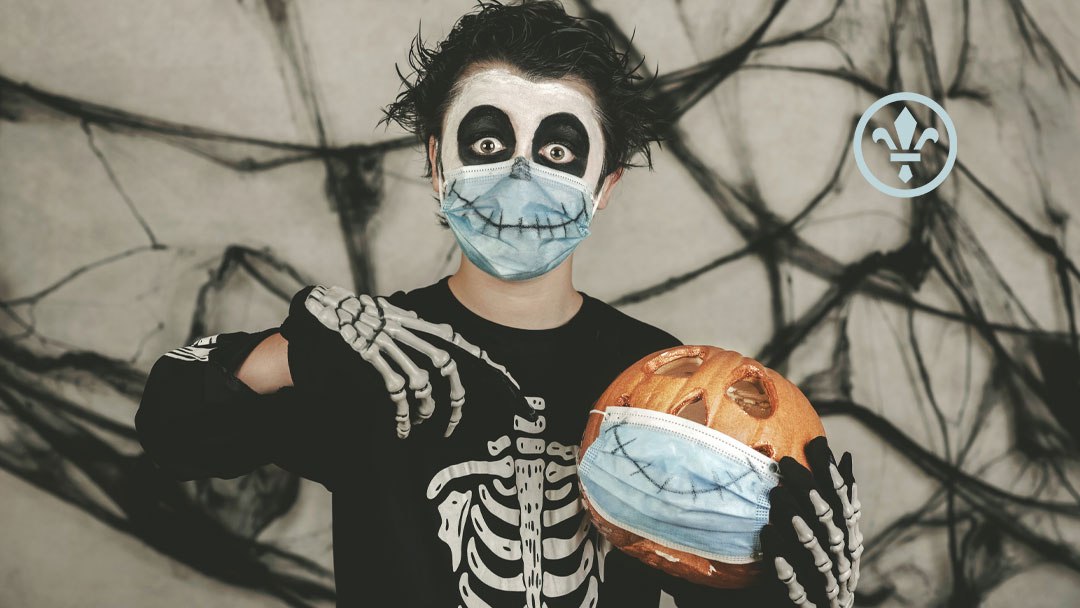 By Lakeeta Gardner - Kids Club Director
Finding alternative methods to give your child a "normal" childhood has proven to be a difficult task for many parents.
It's a sad moment when you have to tell kids that they are not able to be close with others and play without wearing face coverings. The covid-19 virus has creeped into every facet of our lives.
What better way of teaching kids that when life deals you lemons, they must adapt and make yummy, lemonade. If we are not supposed to go out to celebrate in large crowds, then we should figure out how to party at home. The first step is to decorate the exterior of your home with items that are within your comfort level. I like spooky lights and funny tombstones. Zombies, spiders and clowns are too scary for me but displaying decorations helps to connect neighbors and put smiles on those who drive by. Be sure to bring the fun inside your house with decorations as well. Pintrest is a great website to explore that will help with craft ideas and recipes to unleash your inner Martha Stewart. Pumpkin decorating is essential for Halloween so, grab a giant one from a local farm or grocery store for the family.
Each year the selection of Halloween movies grows. Make a list and plan movie nights inside the comfort of your living room or in the backyard. Movies can range from super cute to I'll never sleep alone ever again so be mindful of your audience while compiling your holiday favorites. Check out my list of favorite films at the end of this blog. Have you ever been booed? Being booed means that a neighbor leaves a basket of treats with a sweet note on your porch. It feels great to know that a neighbor was thinking about you. This is a great lesson in kindness to teach the kiddos and social distance all in one. The boo basket ingredients don't have to be expensive, it is best if the items are something special to whoever you give the basket to. We cannot forget the great breakout dance sessions with silly costumes for dress up. Does anyone have a selfie stick I could borrow? I'm off to enjoy my butterbeer and party like a muggle. I hope your holiday celebration is spooktacular!
My Halloween Favorites
Hocus Pocus
Harry Potter
BeetleJuice
The Nightmare before Christmas
Casper
Halloweentown
Goosebumps
Hotel Transylvania
The Addams Family (2019)
Ghostbusters