Brittany Daggs Blog | questions | reception | General Info | front desk
Top 10 Questions Members Ask The Front Desk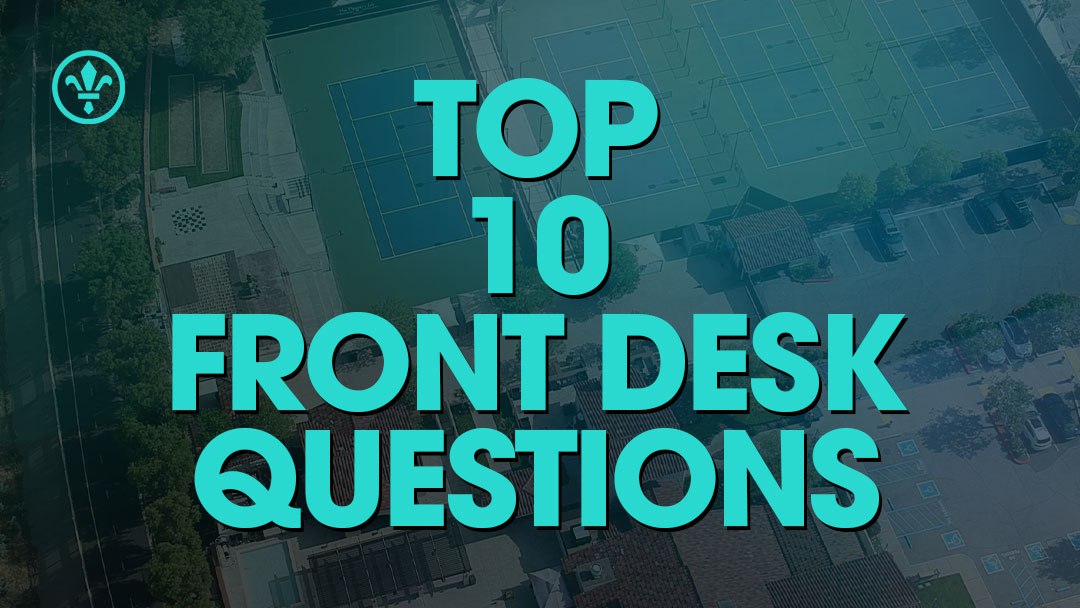 By Brittany Daggs - Front Desk Manager
Listed below are answers to the questions you want to know!
*Can I bring a guest?
Yes you can bring a guest. When bringing in a guest there are a few options. First if you have guest passes on your account one will be deducted for every non member you bring in, If you don't have any guest passes on your account it will be a $14 charge for an adult and $7 charge for a child.
*Do I have to sign out when leaving?
Yes everyone must sign in and sign out so we have an accurate count of how many members are in the club.
*Do you supply towels and yoga mats?
Currently at this time due to COVID-19 we do not supply towels and yoga mats. Although we do have yoga mats for sale upfront.
*When are you opening up indoors?
At this time it's currently a waiting game. We are waiting on the health department to give us the go ahead. Keep in mind when indoors do open it will only be at 25% capacity.
*Can I book a tennis court at any time?
No, the rules for booking a tennis court is 3 days in advance starting at 7am for the app. You can call or book in person after 8am.
*Will I be charged if I don't show up to a class I'm registered for?
Yes, if you don't show up you will be charged $20. If you call to be taken out of your class sooner than 3 hours of the class you will be charged $10. Only way to avoid a fee is if you call more than 3 hours prior to the class start time.
*Do I need to reserve a spot for the gym?
Yes, anything you come to the club to do needs to have a reservation attached. When you come and check in it tells us where you're going, if it's blank we will ask where you're headed.
*When will you get more merchandise?
Just tell us what you're interested in and what you would like to see upfront to buy and we will make a list and place an order.
*Is the sauna and jacuzzi open?
No at this time due to COVID-19 they will remain closed until further notice.
*When the Loggia re-opens can we sit inside?
We will have a small amount of indoor seating but due to COVID it will remain outdoor seating for now.